Landing at Stamford Bridge in 2020 through a deal worth 40 million euros, until now, Hakim Ziyech is still considered a "leftover" of Chelsea. However, it seems that the opportunity for Ziyech to revive his career has appeared, when journalist Ciro Venerato asserts that AC Milan is approaching the former Ajax star Amsterdam.
Sport Witness and Onefootball quote the Italian journalist:
"The Rossoneri are afraid of losing Leao, but in January we will need to understand what the team has planned with Charles De Ketelaere, and whether we can continue to believe in him. However, the Ziyech deal with Chelsea 99% will be approved."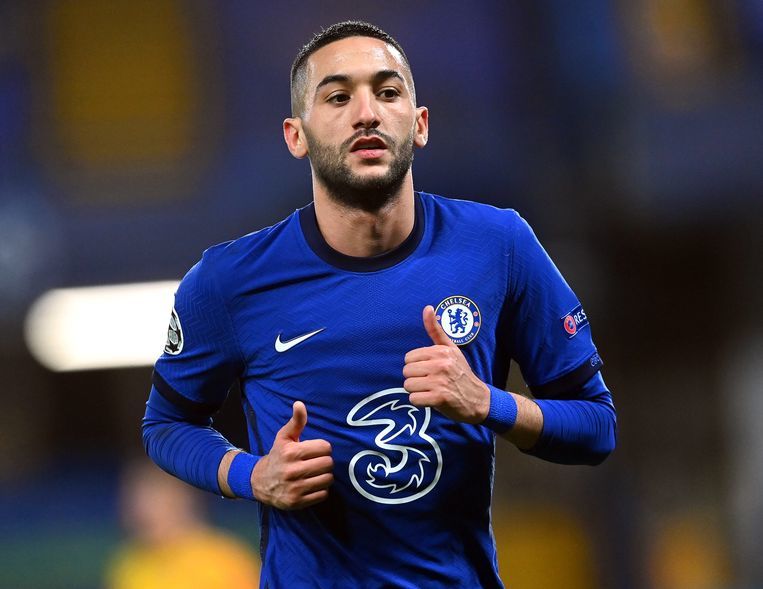 Ziyech could soon leave Chelsea.
In fɑct, AC Milan has been eyeing Ziyech for a long time, many sources claim that they have planned to 'rescue' the Moroccan star in the summer transfer window. And with Ziyech going through an impressive World Cup, it is obvious that they have even more reason to recruit this star.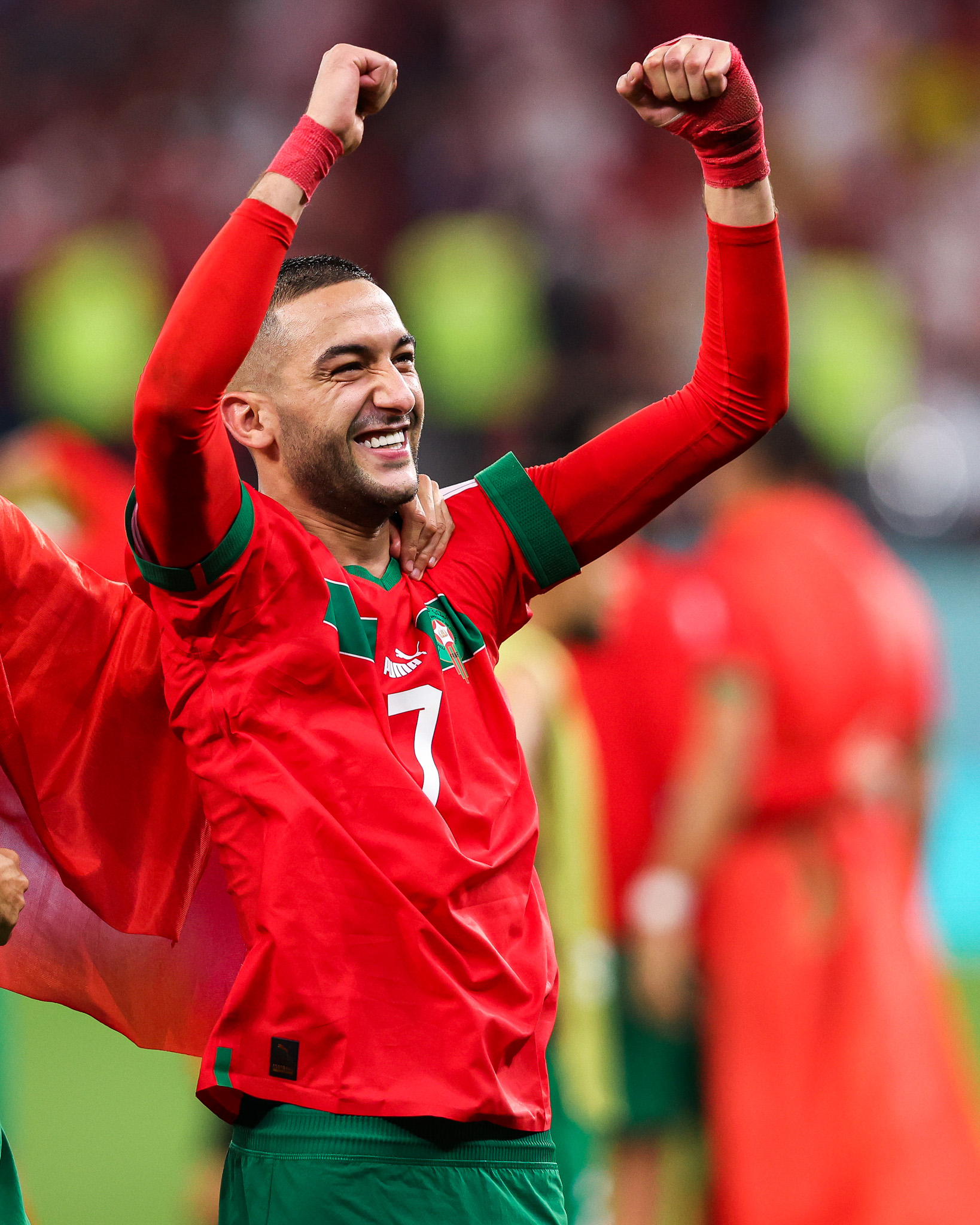 Ziyech is shining at the World Cup
In the opposite direction, Leao is considered the top transfer target of Chelsea. Along with the Blues, another big man in the Premier League, Manchester United, is also said to have put the Portuguese star in the spotlight. Currently, the contract between Milan and Leao only has less than two years left, so they need to make a decision soon about the player's future.
Graham Potter reports on 6 Chelsea injuries
Graham Potter gave an update on the situation of 6 injured Chelsea stars ahead of the return of the Premier League.
Reece James has been ruled out of England's World Cup squad after sustaining a knee injury against AC Milan in October. James' Chelsea team-mate Wesley Fofana suffered a muscle injury that prevented him from playing at the World Cup. 2022.
Graham Potter's reign at Stamford Bridge has been marred by injuries, with Ben Chilwell, N'Golo Kante and Kepa Arrizabalaga also missing games due to various problems. Chelsea fans are also concerned about Ruben Loftus-Cheek's fitness after the midfielder hurt his calf in the team's final game before the World Cup break.
The Blues are currently enjoying training with warm weather in Abu Dhabi and Potter has given an update on the six injured players ahead of the return of the Premier League. Information posted on the Chelsea homepage:
"James is not training fully but is slowly integrating into training sessions with Fofana. Fofana's situation is a bit worse than James's but he is close to coming back."
Reece James is back in training.
"Chilwell has returned to individual training in Dubai but he has not been able to train with the team. Kante has a worse problem than Chilwell, even so, he is progressing well. Kepa is not fully back, however, he is. enhanced rehabilitation."
"Loftus-Cheek is going through some training so we hope that he can be involved next week. The team will see how he develops."
Chelsea asked to buy the young star who contributed to Dortmund's 12 goals
According to The Secret Scout, Chelsea have entered the race, starting negotiations with representatives of Borussia Dortmund and German striker Youssoufa Moukoko over a transfer.
The 18-year-old was part of the German team that suffered a disɑstrous World Cup defeat. He only came on for the last few minutes of the match in the defeat to Japan and sat on the bench in other group stage matches before taking a flight back to Germany with his teammates.
Moukoko blooms from a very young age.
Moukoko has been quite impressively promoted in Dortmund over the past few years. His contract with the Bundesliga club is set to expire at the end of this season. Foreign clubs could contact the player in January to sign a pre-contract agreement and pick him up for free in the summer.
Moukoko is in excellent form at Dortmund in the first half of the season. He scored 6 goals and assisted 6 times in 22 appearances in all competitions. He primarily plays as a central striker, able to function as a right winger if required.
Moukoko has a lot of professional football experience. The Blues can save a lot of money if they quickly recruit Moukoko before his career reaches new heights.