At the world's largest football tournament, the World Cup 2022, the Korean team made a miracle with a breathtaking victory over Portugal to win a ticket to the knockout round.
Before the unbelievable achievement of Son Heung Min and his teammates, the whole country of Korea seemed to burst with joy of victory.
In particular, many Korean idols could not hide their emotions when expressing their joy and congratulations on the team's historic match.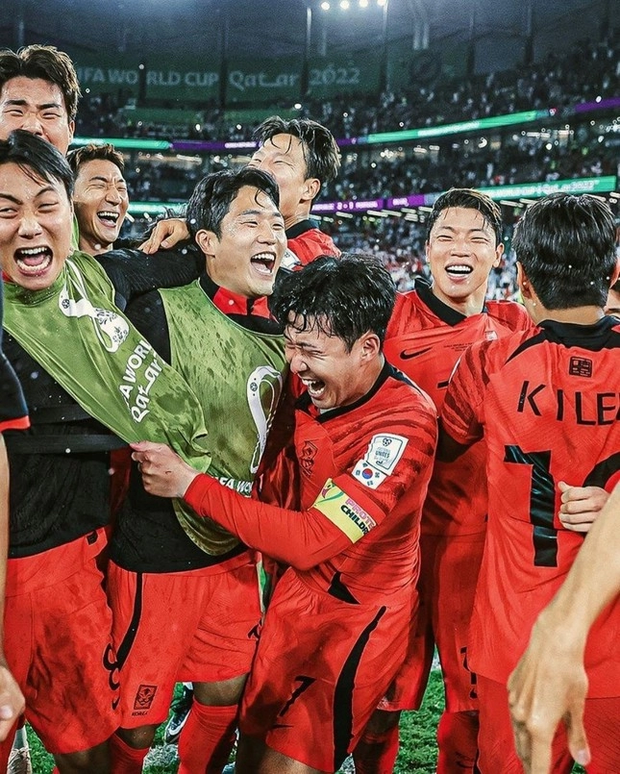 The historic victory of the Korean team created a fever in the land of kimchi
Immediately after the Korean team won, Jungkook's title song "   Dreamers  " immediately caused a "storm" on social networks. Many celebrities use the tune of this song on their stories to talk about the impressive victory of the Korean team. The guy from the group J-Hope quickly posted his congratulations on his social network: "Round 16! Our players did a great job" with a video of the dance scene to  Dreamers .
In particular, the leader of BTS also made fans excited about his ability to take advantage of the opportunity, both celebrating the victory and promoting the new song. Specifically, because Korea entered the round of 16 teams in second place in the group, RM was quick to celebrate as well as introduce the male idol's new song called  No.2  .
Jungkook performed Dreamers at the opening of the World Cup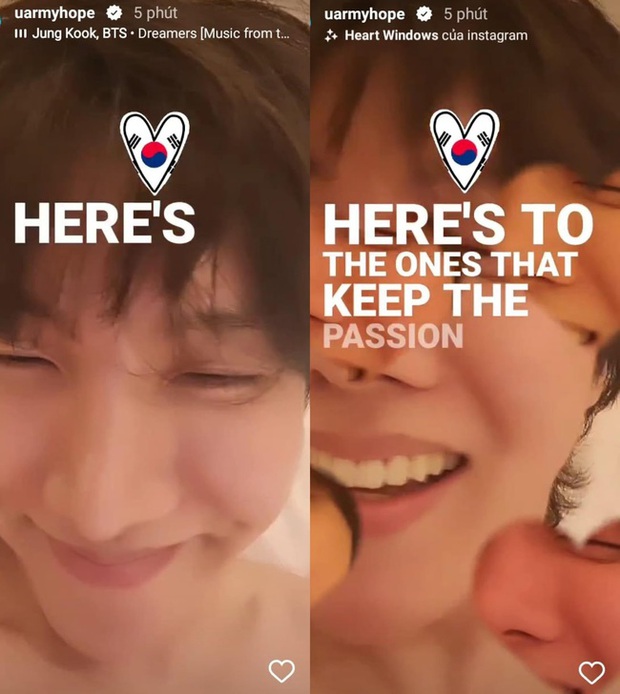 J-Hope celebrates with the music of his brother in the group Dreamers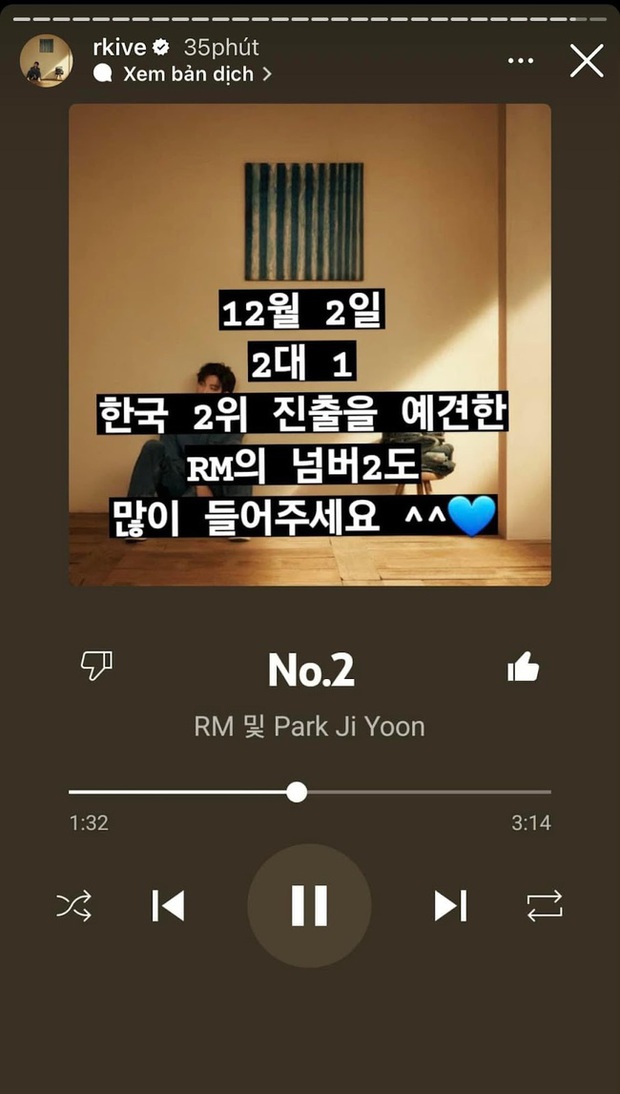 RM deserves the title of "holy opportunity" when he celebrates and introduces a new song
On his personal page, G-Dragon also expressed his excitement at the victory of the national team. The leader of BIGBANG posted a picture of him watching football with a fireworks icon to celebrate. Before this historic victory, Yoona could not hide her emotions when posting pictures and congratulating the players on social networks.
G-Dragon is excited by Korea's impressive victory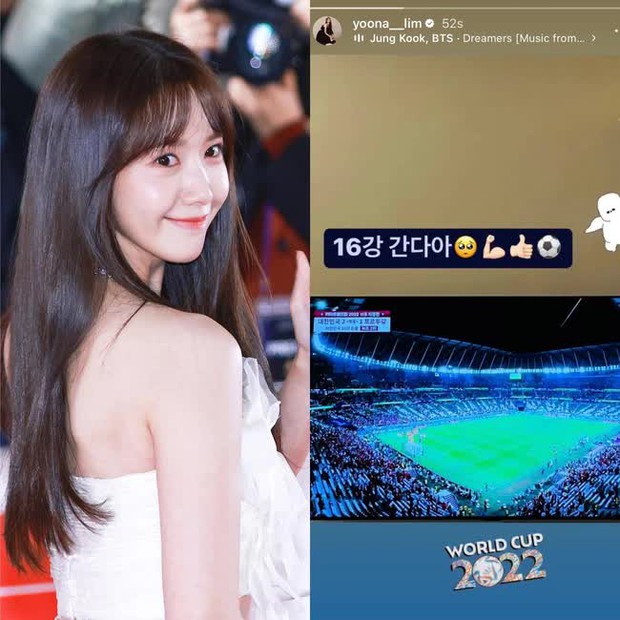 Goddess Yoona is no less
Not only posting normal celebration photos, Park Woo Jin (AB6IX) also made people laugh with a video improvising a song right away because she was so happy with the topic of "inner circle". also congratulated Hee Chan – the junior who attended the same elementary school as the female idol and also the player who scored a goal at the end of the match to determine the last minute victory for the Korean team.
Park Woo Jin improvised composition because he was so happy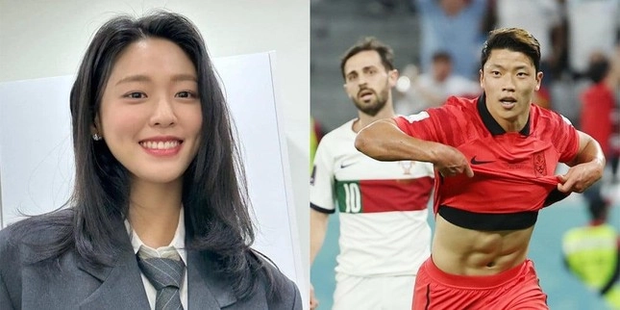 Seolhyun congratulates juniors with excellent performance