These reports not only confirmed that Jin will be serving on the front lines, they also reported on his enlistment center.
This led to Jin writing a message to fans on Weverse to prevent ARMY from attending the opening ceremony.
Usually, friends and loved ones come to the training camp to see off the soldiers.
In the case of celebrities, the media can sometimes attend if allowed.
"Although an article that I hope won't be published (has been released), ARMYs, you can't go to the training camp.
There will be a lot of other people there besides me and it will be dangerous due to the chaos. I love you, ARMY" – Jin.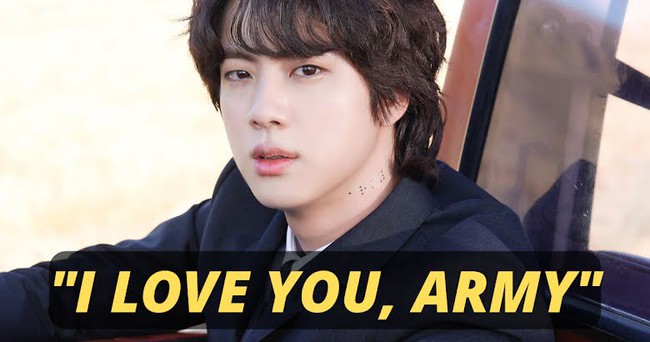 Fans were both proud and heartbroken to see Jin enlist in the army. While they liked that Jin wasn't seeking special treatment like a humble star like him, they were also worried about Jin.
Fan installed the official Korean military app to check his status.
This app is for anyone and user can register their soldier to check their demobilization date and military status.
You can also send mail over the internet to your soldier. All you need is their name, date of birth, enlistment date, and training center.
For celebrities and other dignitaries, the app protects their privacy and doesn't allow general users to see all of the soldier's information.
Looks like letters are filtered in those cases as well. It is clearly stated on Jin's page, "The person with a sensitive nature, Kim Seok Jin".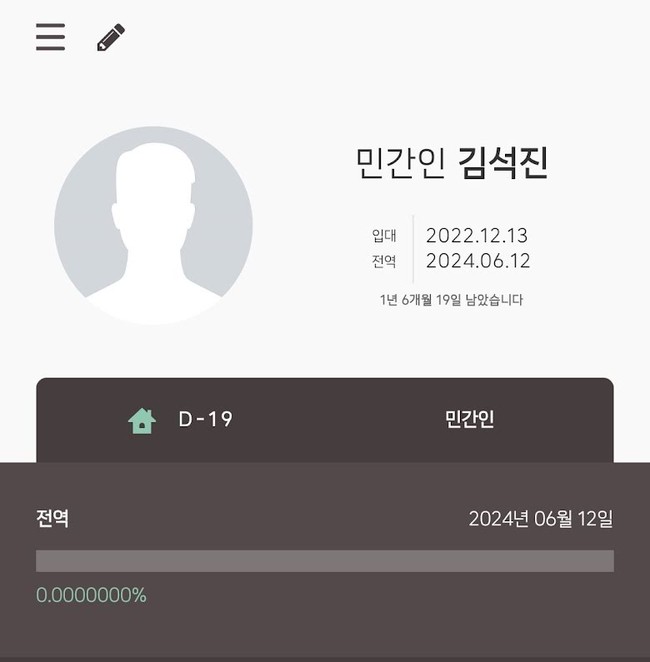 Jin's page on military app | Nate Pann
Fans can still see Jin's enlistment and countdown to his discharge.
According to the app, Jin will be discharged from the army on June 12, 2024. Coincidentally, this date coincides with BTS's debut anniversary!
Jin will be discharged in time to celebrate with the boys. Of course, Jin can still leave the army first if he has more days of leave.
But Jin's military status will remain in effect until June 12, 2024. But with this good news, it seems that Jin will soon be reunited with ARMY and BTS.
What's even more goosebumps is that Jin's enlistment date is also related to BTS. 13/12 – ie 12, 13. 1+2+1+3 = 7!
Jin is truly an inseparable part of BTS!