On November 6, an internet user sparked a discussion among residents after posting an article titled, "The recent status of BLACKPINK wearing revealing clothes" on an   online community. line.
Along with this post is an image of three BLACKPINK members including  Jisoo  ,  Rosé  and  Jennie  wearing costumes to dress up a lot.
(Photo: Rosé (Instagram)
In the post,  Rosé  's split dress was worn by her when attending the LACMA Art + Film Gala event at the Los Angeles County Museum of Art (LACMA) on November 5 (local time).
At the venue, Rosé appeared in a black dress, hat and some accessories. In particular, the dress attracts attention with a unique slit that helps her cleverly show off her waist, belly and collarbone.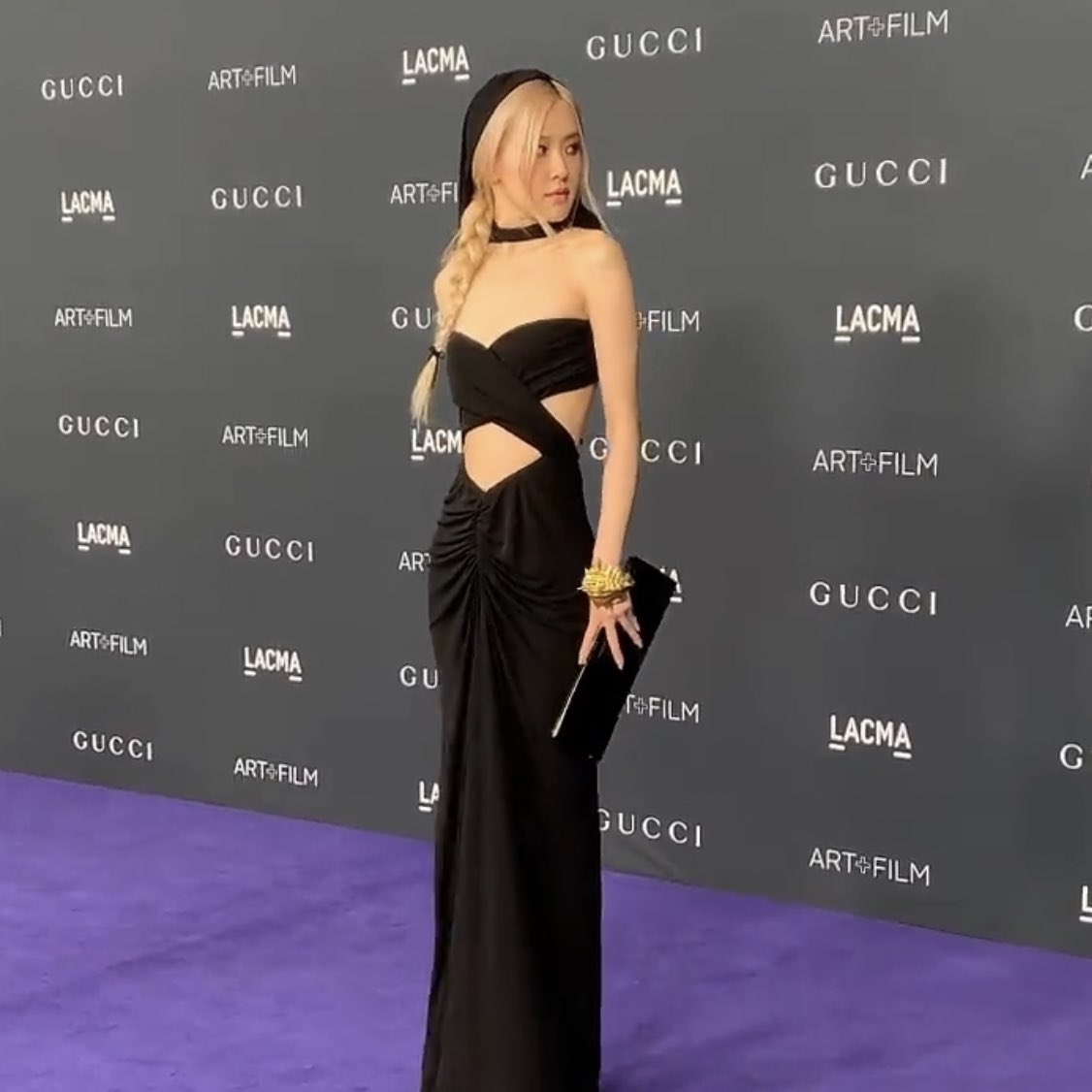 As for  Jisoo  , her photo was taken from the quartet's first US concert in Dallas on October 28, which was one of their stops for their "BORN" world tour PINK". In the photo, the female idol is wearing a mini skirt combined with a strap-like top of a bra.
Jisoo
The photos of  Jennie  were also taken during their performance in Dallas, in which she donned a blue two-piece crop top and completed the look by wearing a super short skirt.
(Photo: Jennie (Instagram)
(Photo: Jennie (Instagram))
The author then writes:
"What's wrong with BLACKPINK these days?
It's true that they look cute and pretty in these outfits, but I think it's not okay because they go around like this as a group.
Aren't they the over-the-top style coordinators?"
BLINKs protect BLACKPINK
Immediately after the post was posted, it gained more than hundreds of thousands of views and internet users and K-pop fans, especially BLINKs, gave mixed opinions.
Several web users agreed with the author and supported the article.
"It's too revealing and they don't look good."
– "Jisoo and Rosé look good, but Jennie… is it because of the angle?"
However, the BLINKs were quick to defend the group and criticize the author for being short-sighted.
– "Excuse me, are you an old-timer?"
"It doesn't even have anything."
"The comments are so funny. Is it just fans? Honestly, since you're not a celebrity, I understand what you're going to think about these outfits. Surely you will not look good wearing it. It just highlights your complexity. I can see you dressed that way. (Referring to the author)"
– "You should listen to (G)I-DLE's 'Nxde'
"They're going to hit 30, leave them alone."
What are your thoughts on this?
Meanwhile, BLACKPINK, which started with a concert in Seoul in October, is currently holding their "BORN PINK" world tour until June 2023. BLACKPINK's agency YG Entertainment is promoting the tour. performing worldwide as the biggest K-pop girl group will attract more than 1.5 million spectators across four continents and 26 cities.