After a brief return to Korea,  BLACKPINK is ready to take over Europe with their BORN PINK  world tour   , starting with two shows in London, UK!
BLACKPINK recently wrapped up the North American leg of their world tour, completing an incredible 14 shows in the US in less than a month.
The group performed two consecutive shows about every two days. While it's been a grueling touring schedule, it's not uncommon, but the group continues to put on a strong performance at every show.
| @BancStadium/Twitter
BLACKPINK catches the eye wherever they go, whether in front of thousands of BLINKs on stage or simply carrying out their daily schedule.
Recently, BLACKPINK arrived at Incheon Airport to depart for London and attracted attention with their superb visuals and luxurious casual fashion style.
Lisa, Rosé and Jisoo at Incheon airport to fly to London
BLACKPINK Jennie came right after that
BLACKPINK  Rosé ,  Lisa , and  Jisoo  were the first to arrive at the airport as the media and fans eagerly waited to see them off.
Despite their security team, fans began to pressure the artists as they made their way to their flights. While it's understandable for fans to want the chance to meet their favorite artists, this can often become overwhelming and sometimes dangerous for idols and their groups at the airport. if you can't control the crowd.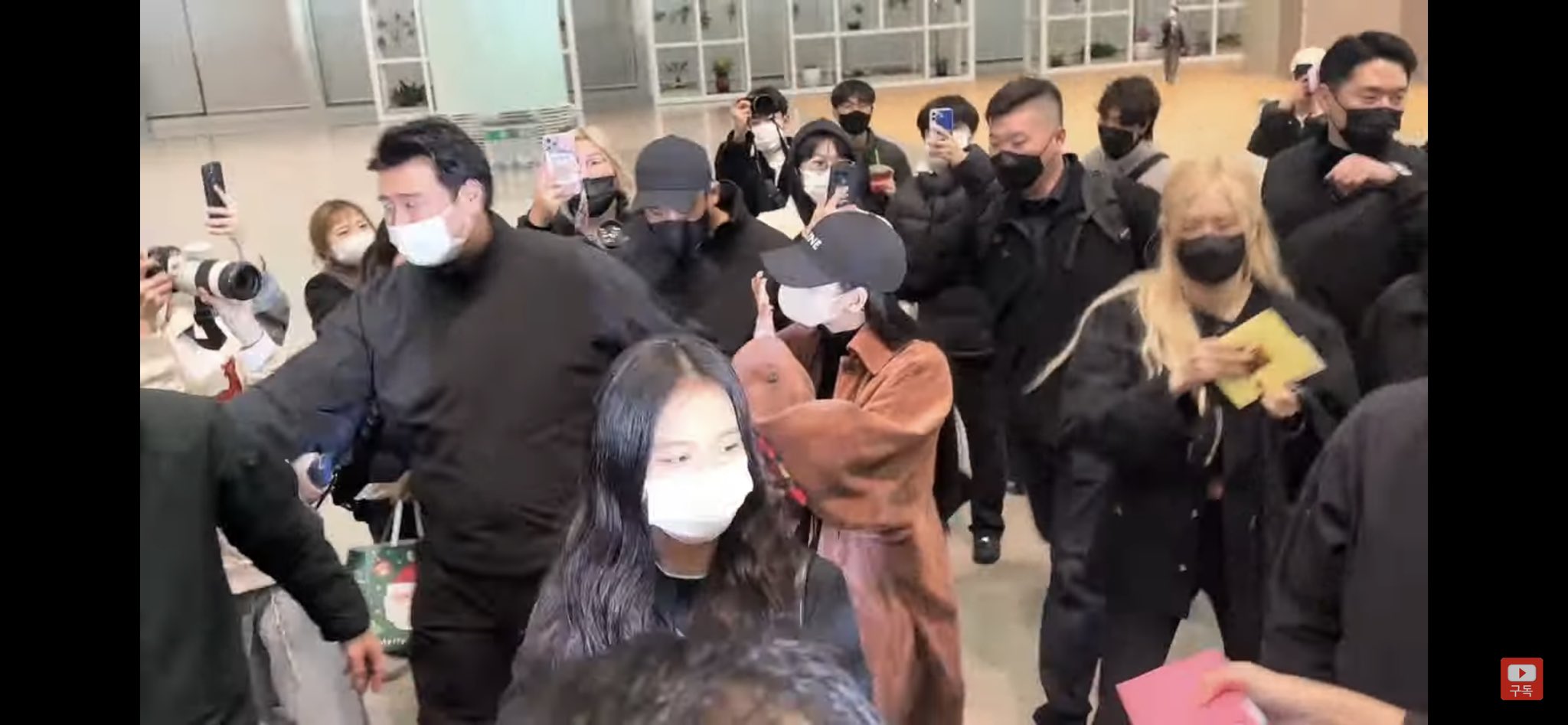 Photo: Twitter
Unfortunately, it's an all too common situation, but fortunately, BLACKPINK seems to be surrounded from all sides by their security team.
When the crowd started to pressure BLACKPINK, Rosé solved the problem on her own and thoughtfully put Lisa 's arm around for support.
Noticing the situation, Rosé pulled Lisa's shirt from behind
Then go ahead and put your arm around her bandmate
"Rosie put her hand on Lisa's waist because the fans approached!! I love a girl who protects #chaelisa"
Rosé added the phrase "bodyguard" to her talent list, deftly posing for photos while ensuring member Lisa's safety.
"Girl screams chaelisa as rosé fills lisa's heart HAHAHAHAHA hope she's okay"
This isn't the first time this close-knit group has sincerely cared about each other's safety.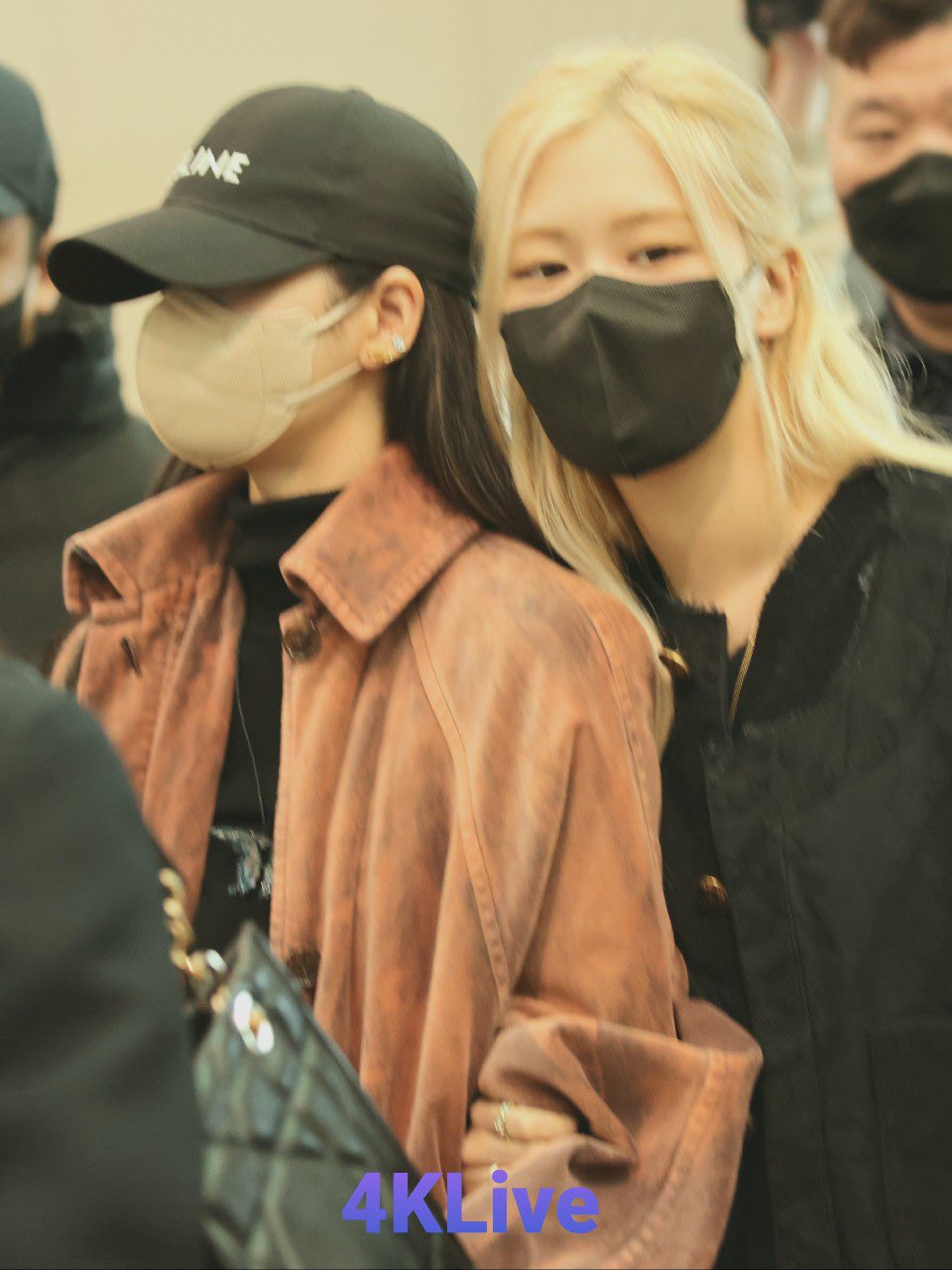 Photo: Twitter