Going from nation to nation, Jennie constantly changes into different Balletcore outfits during her solo performance of "You & Me."
The female idol also adds to the aesthetics with her hairstyle and makeup that caters to each and every costume. As a result, even while not wearing luxury items, JENNIE never fails to exude a chic and fashionista style.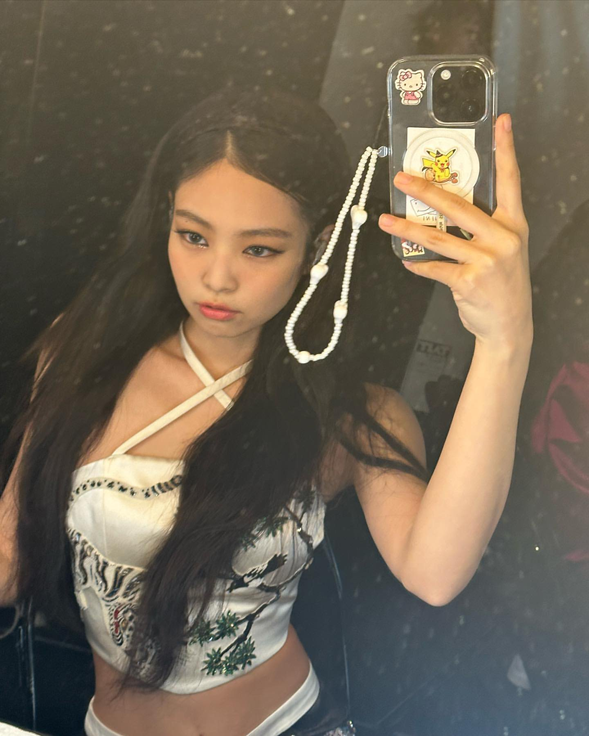 1) First, Jennie appeared with a silver outfit and took the internet by storm.
In a body-hugging top and matching wrap skirt, the female idol appears as if she were a fairy dancing under the moonlight; she also donned grey leg warmers, hand ribbons, and matching hair accessories.
It is known that her top belongs to the 2023 collection of the fashion brand Miaou.
2) The wrap skirt makes frequent appearances in Jennie's Balletcore outfits, and the female idol switched to a light blue for another performance night.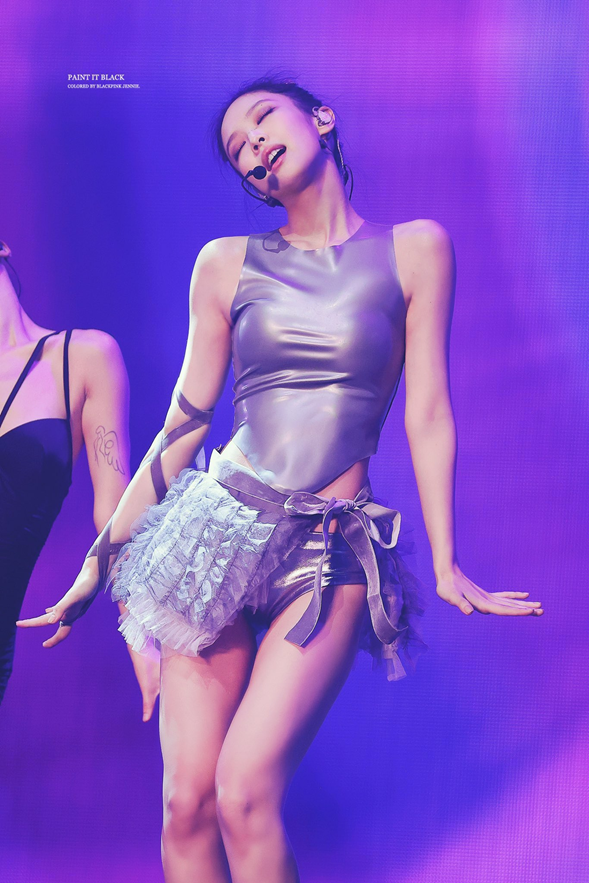 On the same day, Jennie accessorized her top with LaQuan Smith brand shorts, which cost around $355.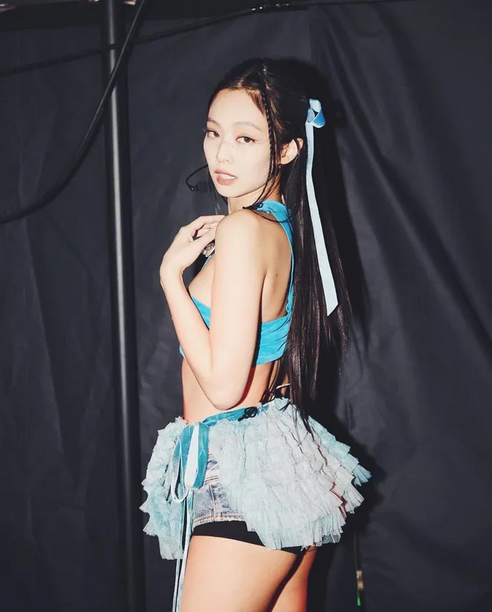 3) Then, Jennie tried out red for her Balletcore series, with leg warmers, hair ribbons, skirt, and a top all in this color.
However, instead of putting her hair up in a bun like a ballerina, the BLACKPINK member added a feminine touch with braids. Her top is priced at around 300 USD.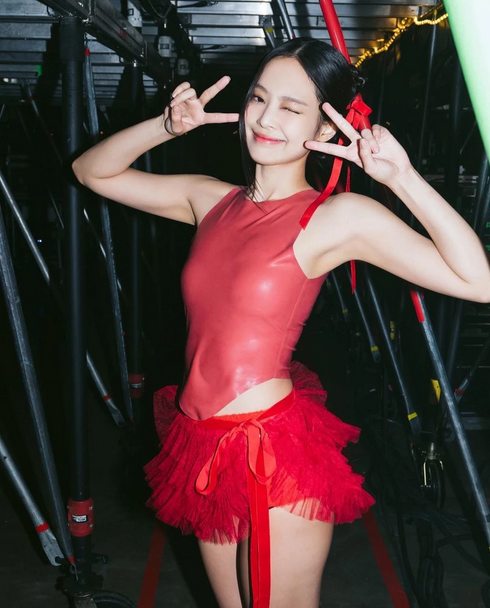 4)  Jennie also adopted a more mature and mysterious vibe in a lavender outfit and a sharper makeup layout.
Her corset top, which comes from Urban Outfitters, is listed at around 57 USD.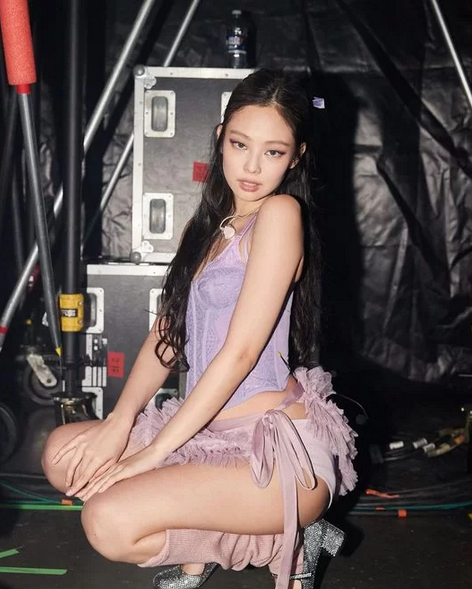 5) Still the same ballet core vibe, yet Jennie exuded a seductive aura in dark green.
For this look, the female idol is still stuck to a corset top, wrap skirt, leg warmers, and hair ribbons.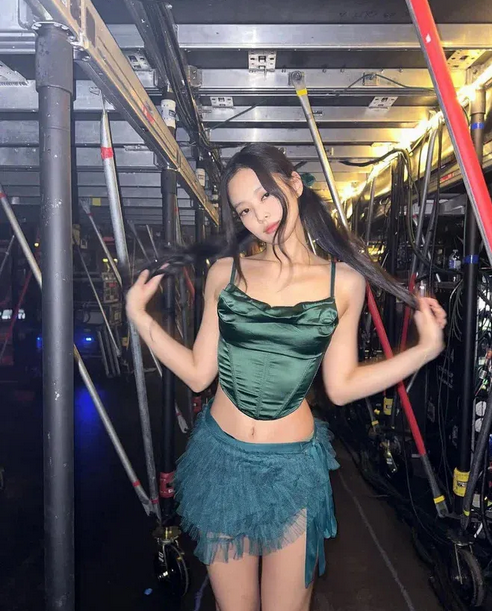 6) Jennie looked like a princess in ancient times when wearing a V Chapman tight-fitting dress worth around 360 USD.
She gave off a fancy and sexy atmosphere as the layered part around the hem of her top matched the skirt so well.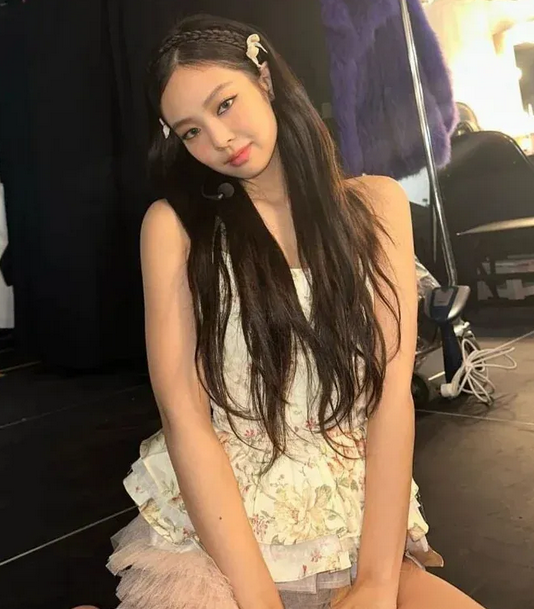 Jennie burned the stage and increased her sexiness by presenting attractive dances while taking advantage of her deep-V outfit.
She looked more mature and sophisticated when wearing dark-colored clothes. The sparkling details of the top combined with her shorts helped Jennie stand out throughout the concert.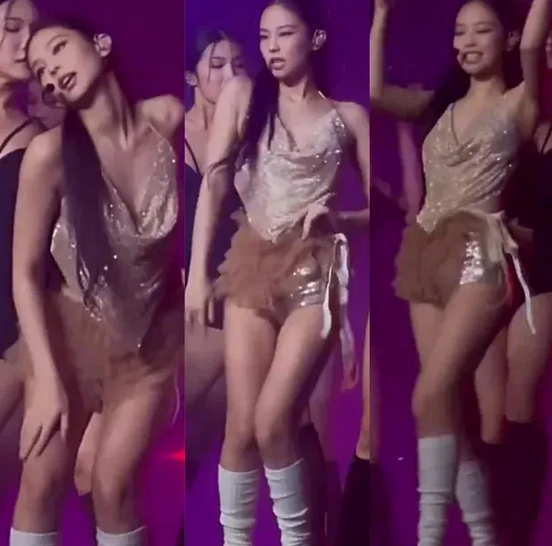 Definitely, Jennie's dances and outfits on stage during the BORN PINK WORLD TOUR are one of the best experiences in 2022. Netizens and fans cannot contain their excitement every time they see the idol show her talent.
LOOK: Liza Soberano meets Blackpink's Jennie, Lisa at Los Angeles concert
Liza Soberano is one lucky fan girl getting up close and personal with Blackpink's Jennie during the K-pop girl group's "Born Pink" concert tour in Los Angeles.
The Lisa Frankenstein actress was winking with a peace hand sign as she posed with the Korean star in a picture that she posted on her Instagram page on Monday, Nov. 20.
"I'm the happiest girl," she said.
Soberano then treated her fellow Blinks to more moments from the concert through her Instagram Stories, including a clip of Rosé singing her hit song "On The Ground" which is the actress' favorite song.
Image: Instagram/@lizasoberano
Image: Instagram/@lizasoberano
Image: Instagram/@lizasoberano
Image: Instagram/@lizasoberano
Image: Instagram/@lizasoberano
Fellow celebrities Anne Curtis, Kim Chiu, Bea Alonzo and Ivana Alawi were among those who gushed over Soberano and Jennie's interaction, via the comments section.
Soberano has been meeting celebrities from all over the globe as she works on building her Hollywood career. In September, the actress finished filming her Hollywood debut film "Lisa Frankenstein," which stars "Riverdale" actor Cole Sprouse and American actress Kathryn Newton.