After its first release on October 28, Jin's "The Astronaut" sold a total of 700,954 copies in its first week of availability, moving up to third place among solo artist albums, only behind Lim Young Woong and EXO's Baekhyun. 'The Astronaut' debuted at number 33 in terms of all-album first-week sales records, passing BTS's 'Love Yourself Her'.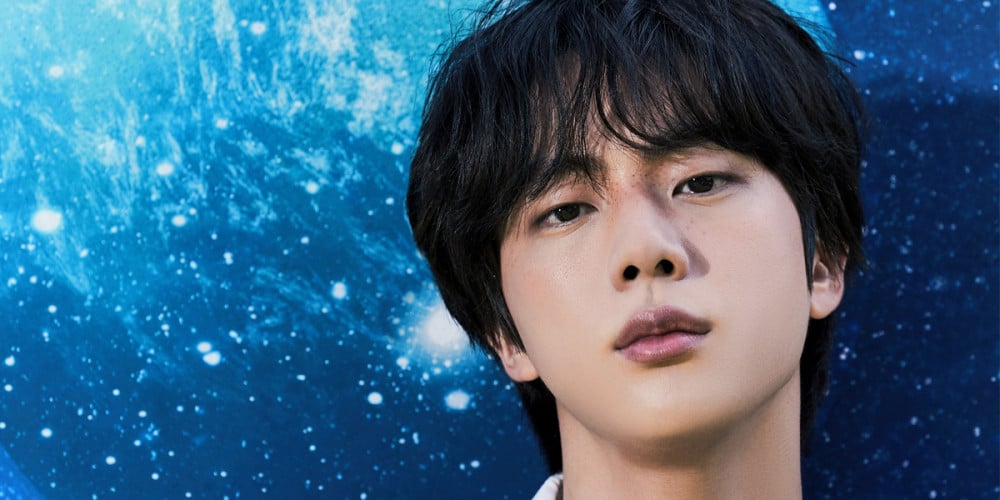 It's vital to keep in mind that the Hanteo list mostly ignores physical record sales in the US or any other music distributors that are not chart-verified.
Coldplay co-wrote, produced, and co-composed the song "The Astronaut" by BTS Jin.

BTS Jin's 'The Astronaut' album is already out of stock + fans worry that this might negatively affect Jin's first week album sale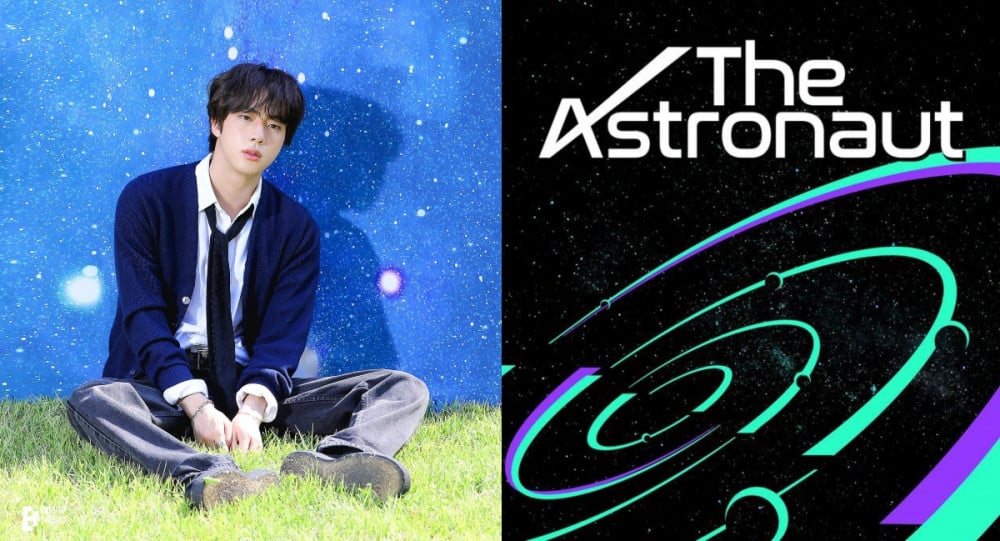 Fans were alarmed when BTS member Jin's single album "The Astronaut" swiftly ran out of stock, raising questions about whether HYBE Labels had overestimated the number of albums that would be sold.
On November 1 KST, one netizen created a post on a popular online community titled, "They said BTS Jin's album is out of stock". Here, the netizen wrote, "Is this an album that they made last minute or something? The fact that they can't sell it because they don't have it…For first week [album] sales, [artists] are only given 1 week so if it's shipped after this given time, it won't count [as part of their first week album sales]. [HYBE] must have not known that [the album] would sell this much." 
The netizen then included a screenshot of their attempt to order Jin's single album 'The Astronaut', only to see the warning message, "Because the quantity available is less than the amount of orders received, orders with complete payments following October 28 KST will get shipped in early November." This caused many fans to worry, as they speculated that HYBE Labels may have underestimated the number of albums that would get sold and thus, did not prepare enough album quantities to benefit Jin's first week album sales count.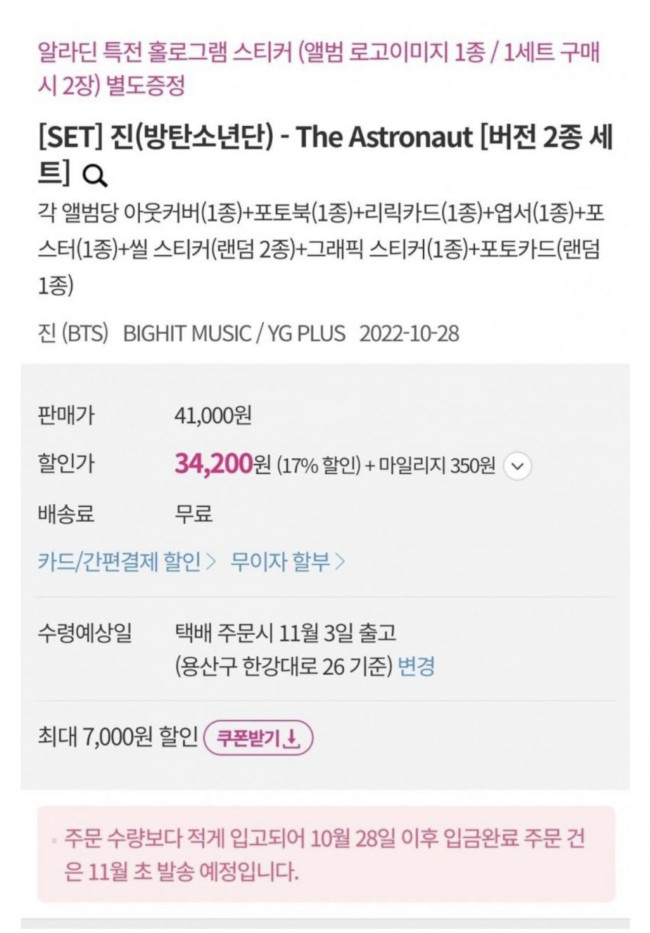 Netizens commented:
"I want to receive my album already…Weverse, please send mine already."
"Is their company intentionally trying to decrease [Jin's] first week sales or something?"
"It's his first [solo] album in 10 years, and they're handling it in this manner?"
"HYBE interferes with BTS's achievements and even more with the individual members' achievements."
"Sukjin must feel so discouraged."
"This is so cheap of HYBE.""When can I receive my album TT."
"Isn't it a good thing if an artist achieves high first week album sales? Why is 𝙱ig Нit doing this? I don't understand anything at all."
"Did they just start making the album after preorders were completed?"
"HYBE didn't even release a physical album for J-Hope TTT."