Alexander-Arnold entered the game as a substitute against Wales but did not play in any of England's other games.
Immediately following Saturday's dismal loss to France, the fullback posted on Instagram.
Alexander-Arnold experienced déjà vu because he only made one appearance at the World Cup in Russia four years prior.
One of Jurgen Klopp's key players should return to Liverpool in excellent shape, which will please the manager.
The 24-year-old should return to Anfield in terrific shape because he has been working out throughout the domestic break.
Alexander-Arnold was positioned below Kyle Walker and Kieran Trippier in the hierarchy due to concerns about his defensive prowess.
Jordan Henderson joining the squad, however, would have given Alexander-Arnold the protection he typically receives at the club level.
Despite not getting as much playing time as he would have liked, Alexander-Arnold seemed to be having fun when England was in training.
Whether that involved working with Liverpool target Jude Bellingham or making jokes with Conor Coady.
Alexander-Arnold shares message after World Cup exit
After England's elimination from the competition was made official on Saturday evening, the Liverpool defender shared a message on social media.
Next to an image of him comforting Marcus Rashford, he simply said, "We'll be back."
Jordan Henderson and Bukayo Saka praised his message, and Rashford responded in agreement.
Alexander-Arnold hasn't enjoyed his best season in a Liverpool shirt, and is still waiting to record his first league assist.
It's a reflection of the entire Liverpool side, rather than his individual form, as Liverpool currently sit seven points off the top four.
Joel Matip and Naby Keita's comeback, who both played against Lyon yesterday, will help Liverpool.
Due to Luis Diaz's setback, the Reds' attacking options will be limited for a little while longer.
Alexander-Arnold will be hoping to bounce back quickly at Anfield after a poor World Cup campaign.
Liverpool's official update: Crucial star 'will miss' Champions League clash with Madrid
Liverpool's Luis Diaz is set to miss their Champions League clash with Real Madrid.
Luis Diaz will not be able to play for Liverpool when the team returns to competition in 2023 due to an injury, which is unfavorable news for Liverpool.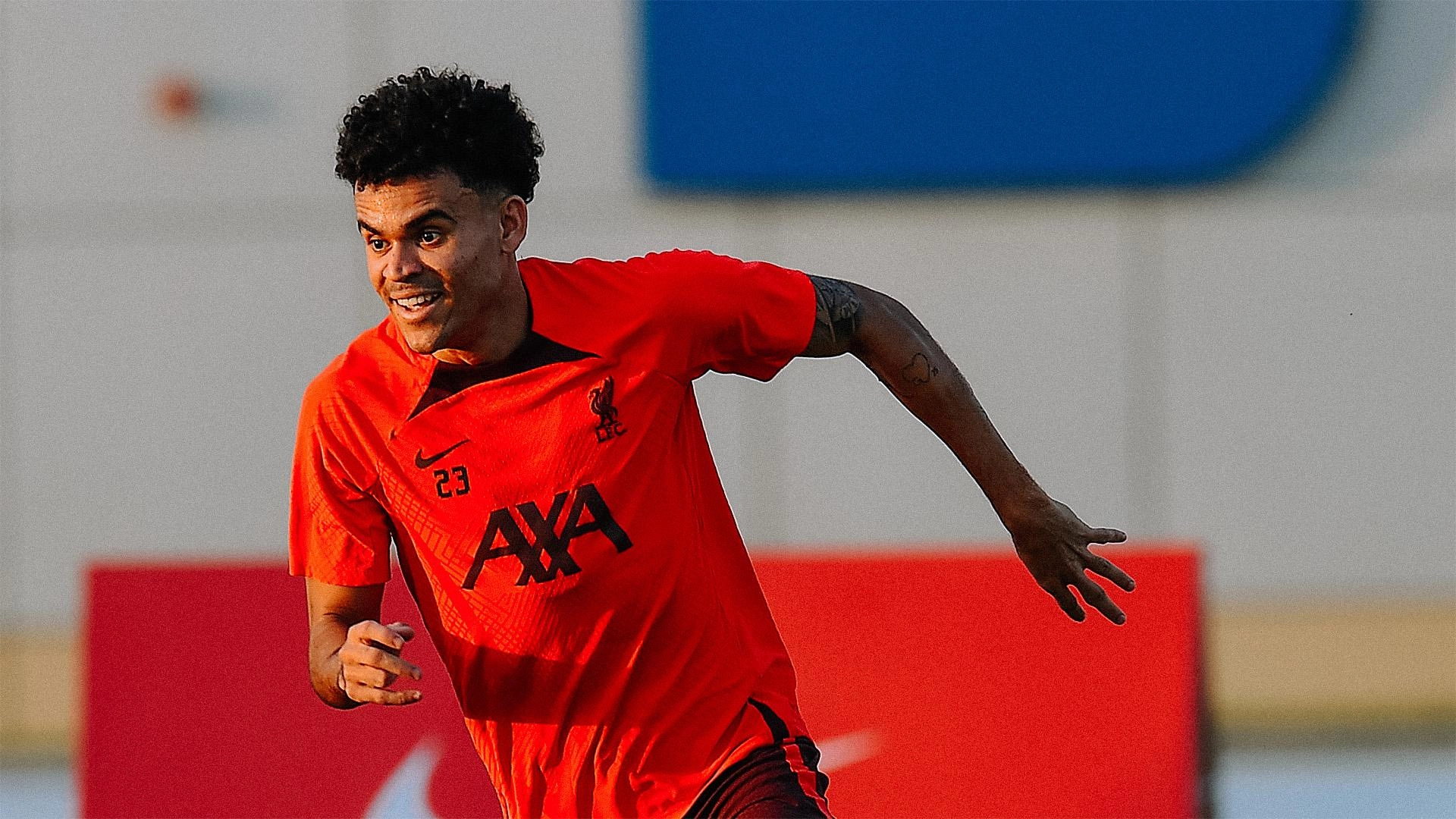 The Colombian international suffered a knee injury in October, which interrupted his 2023 campaign prior to the break for the 2022 World Cup. Jurgen Klopp chose to entrust the Colombian's recuperation to the medical team at Liverpool, which led to the cancellation of his 2023 campaign.
In spite of this, the winger who once played for Porto experienced a big setback while the team was at their training camp in Dubai, where the weather was warmer, and he just had surgery in the United Kingdom to repair a knee ligament tear.
According to reports from Mundo Deportivo, although it is difficult to provide an accurate estimate of when he will return to action, it is anticipated that he will be sidelined for at least two months beginning in the year 2023.
This would knock him out of playing in the first leg of Liverpool's Champions League last 16 match against their long-time rivals Real Madrid on February 21, but he would be eligible to play in the second leg, which will take place on March 15.
In the Champions League final that Liverpool played against Real Madrid at the end of the 2021/22 season, Diaz started for Liverpool, while Diogo Jota, who might potentially replace Diaz, is also having trouble recovering from an injury.
Liverpool sent firm Enzo Fernandez transfer message after Benfica 'promise'
Rui Costa, the president of Benfica, recently asserted that "no player" will leave the team during the January transfer window, perhaps dealing a setback to Liverpool's rumored plans to sign Enzo Fernandez.
Although he only joined Benfica during the summer transfer window, the 21-year-old has drawn attention for Argentina at the World Cup and is still being mentioned in connection with a trade to Anfield by Portuguese media.
Liverpool signed Darwin Nunez back in June as part of an £85m package deal, but should they desire to approach the Eagles about possible Fernandez discussions, they may encounter challenges.
Following strong beginnings to the season, Antonio Silva and Goncalo Ramos are two further Benfica players who are being connected with high-profile departures. However, Costa has vowed that no player will go in January until release terms are reached.
No player would leave – unless it is due to the clause – which at this time is essential for the squad, he said. "We have the primary objective of having a successful season."
"I can guarantee what I did at the start of the year to our supporters. This is an athletic endeavor, not a money-related one. Fortunately, we don't have any money issues and don't need to sell any players."
If Liverpool were to exercise Fernandez's release clause, the Reds would reportedly have to fork over €120m (£103m) in order to do so.
It appears doubtful that the Argentine will be moving to Anfield next month given that Jurgen Klopp's team would be had to pay a comparable sum to stand a chance of signing Jude Bellingham.