Cross tattoo meaning
Before Christianity adopted the cross during the reign of Emperor Constantine, it was used throughout the ancient world. It has used as a metaphor for power and spirituality throughout history. Particularly for those who have been through difficult times—both physically and emotionally—cross tattoos are a good reminder of spiritual connectedness.
A name-engraved cross can occasionally be used as a special method to grieve for lost family members and friends.
Types of Cross
Personalize your ink by using unique cross designs, vibrant colors, or combine it with other thought-provoking designs. Below are a few typical cross tattoo designs:
Latin: This cross is most commonly associated with Christianity today—it's the design with a longer base stem
Greek: This design has four arms of equal length
St. Anthony's: Also called the Tau cross after the Greek letter, this variation has the form of the letter T
St. Andrew's: In the form of the letter X, with the arms running diagonally instead of horizontally and vertically
Jerusalem: One large cross surrounded by four smaller ones, the Jerusalem cross is a representation of the spreading of the gospel
Celtic: This cross is like the Latin one with a longer base stem, but with a circle behind it—representing hope and faith
Ankh: A cross with an oval loop on top is an ancient Egyptian hieroglyphic symbol of life
Crucifix: A typically Catholic symbol that reminds the wearer of both suffering and love
Cute Minimalist Cross Tattoos For Women
Graceful Rose Cross Tattoo!
Women adore getting tattoos on the underside of their arms. Two branches with thorns, foliage, and flowers are crossed over to form the shape of a cross, looking like a gorgeous piece of jewelry.
Scary Cross Tattoo!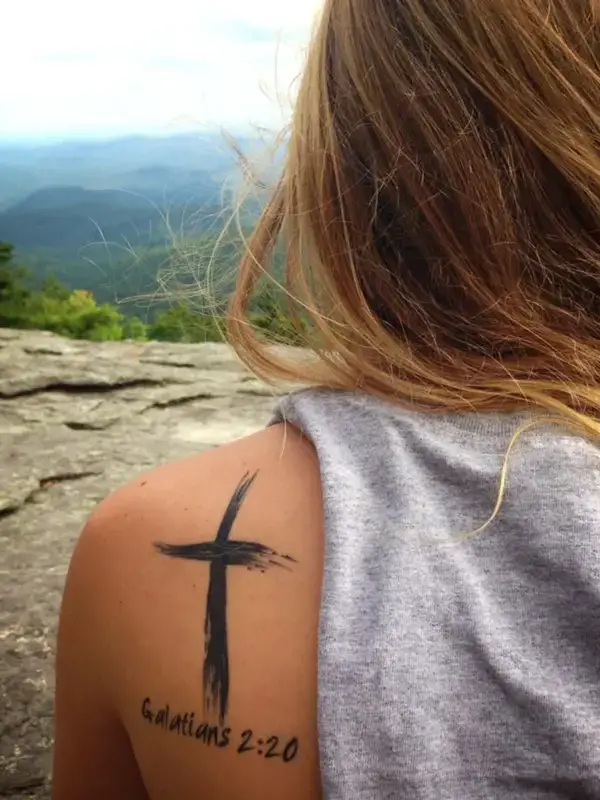 Add a spooky image to a cross design if you want your tattoo to represent the many facets of our spiritual existence. The design's utilization of ominous motifs has a definite purpose and improves the wearer's general appearance. The tattoo stands out because of the pink color used in the design.
Awesome Cross And Heart Tattoo!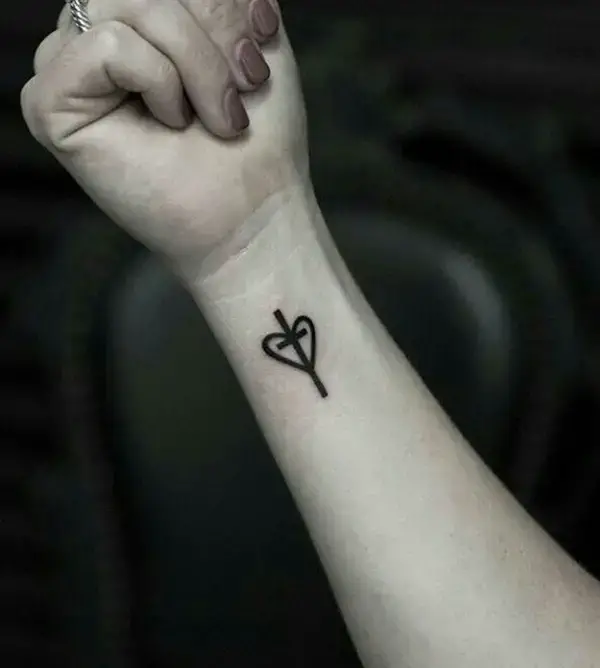 One of the nicest minimalist cross tattoos for women, the alluring cross and heart design melds perfectly with the other features. The cross-shaped tattoo has a large red heart in the center surrounded by angel wings. Despite its simplicity, this piece functions pretty effectively.
Tribal Cross Tattoo with Wing!
This little cross on the inner arm is a great option if you want a cross in a distinctive place on your body. It is fashionable and intriguing to have a tattoo like this amazing drawn tribal cross with wings.
Stylish Celtic cross Tattoo!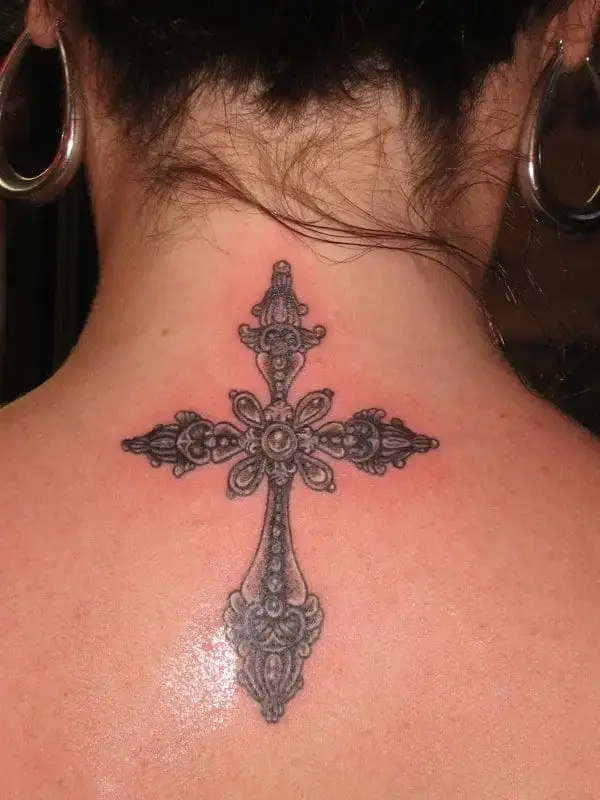 In search of cross tattoo designs? If you're looking for a bold and engaging composition, this one is worth considering. Although it looks particularly lovely on the top of your back, this gorgeous Celtic cross tattoo with a rose in the center would also look great on other parts of the body.
Cross and Balloons!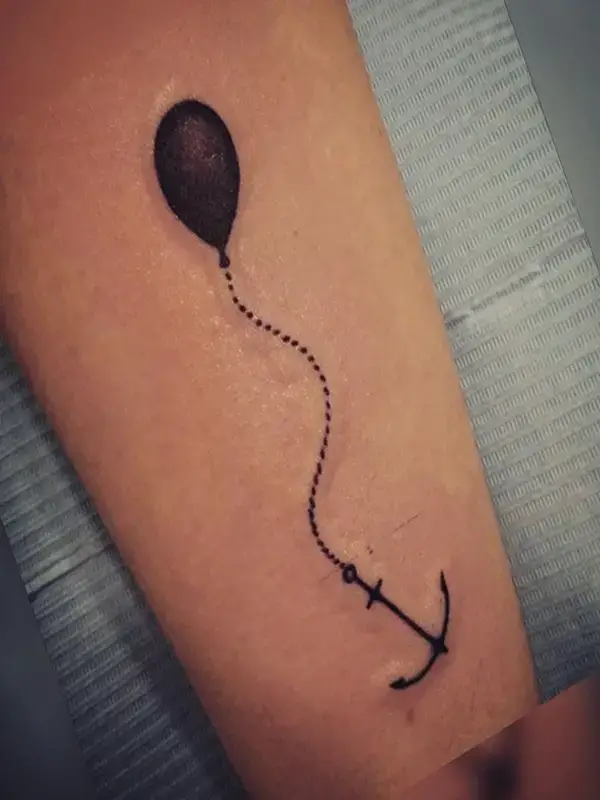 Do you enjoy taking off like a balloon? This ink is specifically for you. It makes for a really unusual combo. The dark and light color scheme along with the color hues utilized in the design makes the whole thing truly stand out. Check out these Cute hot air balloon tattoo ideas as well.
Jesus on the Cross Tattoo Idea!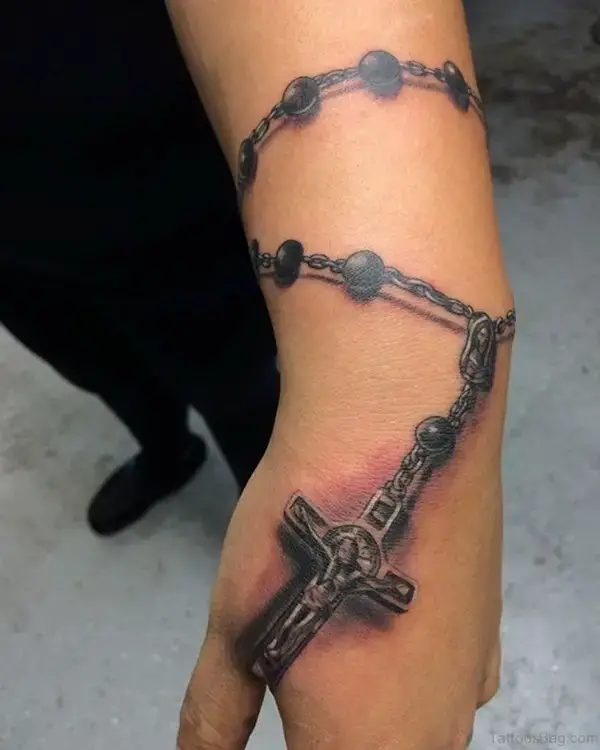 This adorable minimalist cross tattoo for women is a great option if you want to show off your religious beliefs with a tattoo. Your religious beliefs are perfectly shown by the beautiful Jesus on the cross arm tattoo. This sculpture has gorgeous shading and striking details.
Cross with Birds Flying!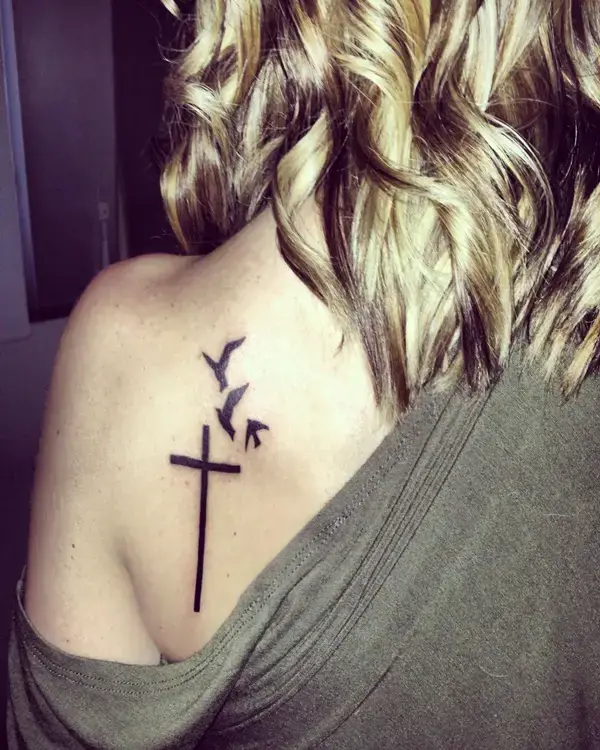 The classic cross with birds flying toward it is a striking emblem that reflects beautifully on the skin of the user. Dark hues are not only lovely, but they also make the tattoo stand out incredibly.
Wooden Cross Tattoo Idea!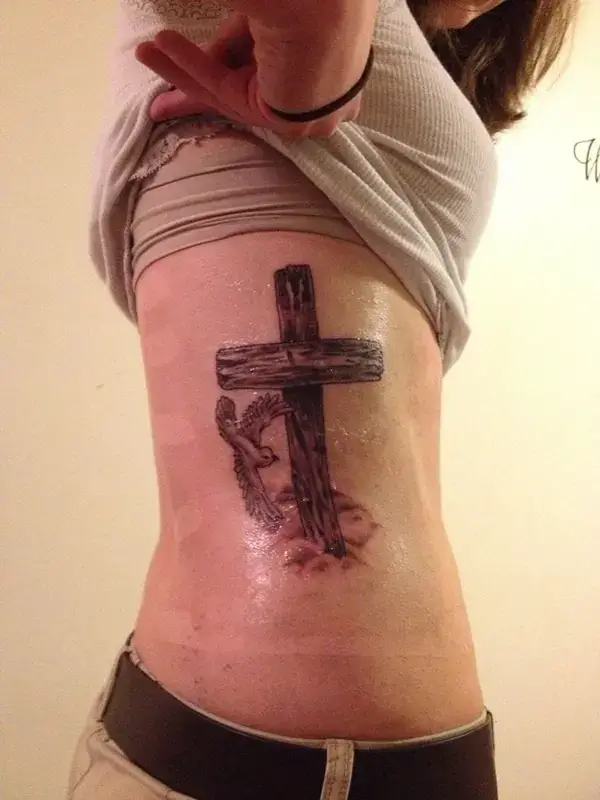 Given that Christ was crucified on a wooden cross, the significance of this tattoo is very religious. The greatest area to get it tattooed is behind the ear, and the usage of the color grey makes it look faultless.
The Flower Cross!