The chief who wears the crown is restless. BTS's leader, RM, is well aware of it. As the group rose to international prominence, he became their de facto spokesperson, thanks to his fluent English, as well as a sort of ambassador for South Korea and Asians worldwide.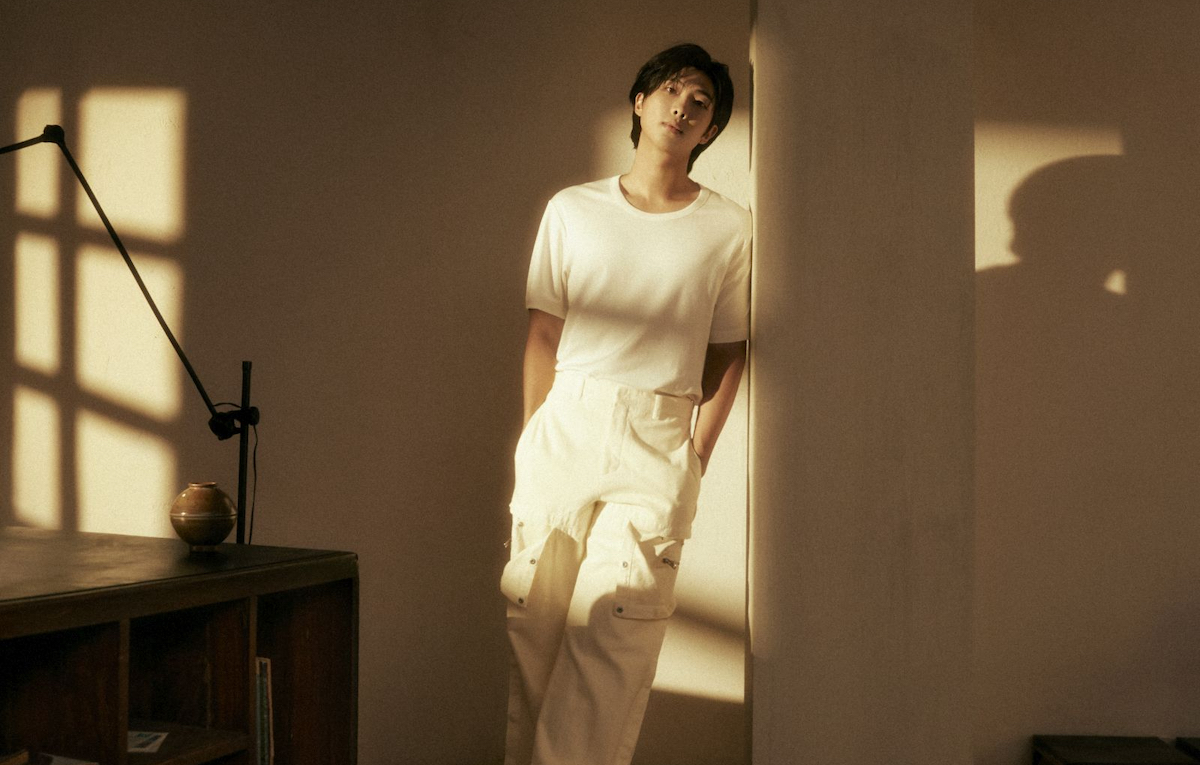 He has been lauded for his (three!) touching speeches at the United Nations and the White House, but has not failed to comment on the pressure that comes with being the voice of others. "I started out as a singer and here I am with a huge responsibility to society and the world," he said in June when the band members announced they would be taking a break from promotional activities. "In a way, we wouldn't even be qualified to do that."
In the first solo album  Indigo  the artist (real name Kim Namjoon) does everything by himself, finally free to simply be himself. In  Still Life  she compares his life to an "always on display" painting and raps that he wants to move forward doing things his way, unburdened by regrets about the past and expectations for the future. "You can't force me into a pattern, I move," Anderson .Paak sings on the chorus, accompanied by blasts of jazzy brass.  Indigo is an adventurous sonic portrait of RM's inner world, the work of an artist who finds his voice by combining influences that resonate with his soul.
In the album's opener,  Yun  , RM seems nostalgic for a time when capitalism didn't suffocate art and sings that he wants to get back in touch with his younger self. "I want to be a human being before I make art," he says firmly over a boom-bap ƅeat, after Erykah Badu steps in to sing about the importance of silence. The refrain is a reinterpretation of advice given by the South Korean painter Yun Hyong-keun , whose voice is heard sampled, known for monochromatic paintings that combined traditional Korean calligraphy and Western abstraction.
In  Yun  RM does something similar by synthesizing the love for contemporary Korean art with American hip hop and R&B of the 90s, paying homage to its innovative character. It's an electrifying combination that references BTS' autobiographical songs in which RM alluded to Haruki Murakami and Jungian thinking, creating a universe of references that made their music a place where it's easy to get lost.
Indigo  was born out of the sense of cold loneliness that pervaded the 2018 mixtape  Mono  . It is a project based on RM's reflections on the concept of alienation. On  Lonely  , a rock-influenced pop number from an indoor stadium, RM says he's trapped in hotel rooms, surrounded by "buildings I don't know", while on  Closer  , an atmospheric R&B featuring feats from English singer-songwriter Mahalia and Canadian-Korean rapper Paul Blanco, longs for the company of someone who has bewitched him in the middle of the night. In  Change  RM bitterly reviews things and people who have changed around him on a base that ꜱuddenly transforms from an irregular electronic ƅeat to jazzy piano chords.
RM is not entirely alone in  Indigo  , as he has invited several collaborators, from emerging Korean indie artists like Colde and Kim Sawol to musicians he listened to growing up, like Tablo of the group Epik High (with whom he alternates singing lines about finding his street in  All Day  ). Delicate  No. 2  features Parkjiyoon, performer of the 2000 K-pop hit  Adult Ceremony  , an artist who has taken to releasing music through her own label after claiming her agency had pasted an image on her which attracted negаtive criticism from the public. Her experience makes her words about not looking back all the more poignant.
Past, present and future meet in  Wild Flower  , one of the best tracks on the disc which uses Youjeen, lead singer of the Korean rock band Cherry Filter in the backing vocals, who promises to "shine in the sky" like a firework. The lines allude to RM's constant anxieties ("When will this sad mask finally fall", he raps exhausted). He uses the image of the blossom to allude to hope and paints the image of an exterminated field as a place to get back in touch with himself and his inner child.
Towards the end of the song, RM recalls his childhood, when he was a little boy "with a passion for poetry, my only strength and my only dream that has protected me until now". It's a way to remember that writing is his superpower, since millions of people around the world have identified with his introspective and profound words. He has found a source of comfort and resilience in the art that inspired him.  Indigo  can have the same effect on millions of listeners.