Recently, on the Korean forum Theqoo , an article titled " aespa ends promotions this year with only 4 music shows " attracted attention.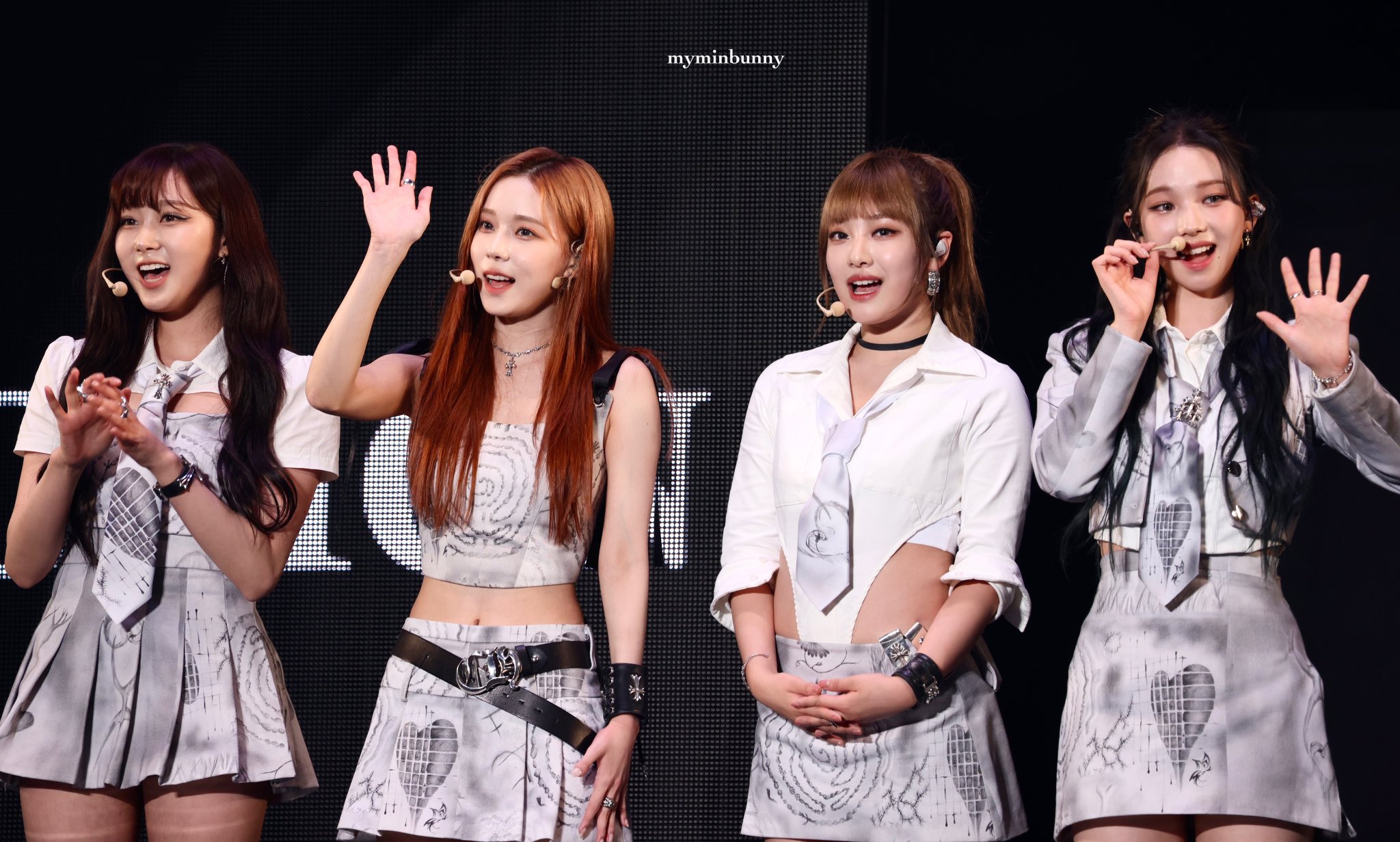 aespa
In it, the article mentioned that aespa celebrated their 2nd debut anniversary this year with the 2nd mini album "Girls", but fans were disappointed because the group had so few activities. The title track "Girls" was performed only on 4 music shows in Korea and 3 stages for the b-side track "Illusion".
It is worth mentioning that aespa has done very well with this album, despite the lack of promotional activities.
From the outstanding Gen 4 girl group
As a girl group under the "big man" SM Entertainment, aespa attracted attention as soon as they debuted with the first single "Black Mamba", released in November 2020.
aespa is known as the first project in the plan to build the SM Culture Universe. According to experts, aespa has unique concepts (themes) and images with its own worldview, stimulating the public's curiosity about the following products of the group.
Photo: ST
aespa has unique concepts. Photo: Xinhua
The 4 rookie girls have achieved a series of remarkable achievements with music products released in 2021, placing this as an impressive achievement of the album "Girls" released in July 2022.
As of August, "Girls" has broken many records of BLACKPINK's "The Album", making aespa the K-pop girl group with the highest first day (806,891 copies) and first week (1,126,068 copies) album sales. most in Hanteo history.
The album "Girls" also reached 1,610,517 copies, surpassing the number of pre-orders of "The Album" with 1,028,888 copies. aespa and BLACKPINK are the only 2 Kpop girl groups to surpass 1 million pre-orders for an album.
These achievements of aespa when releasing the album "Girls" are all respectable records, before BLACKPINK returned with the album "Born Pink" in mid-September and set a new set of records.
In many votes of experts, aespa is always the top Gen 4 girl group that is highly appreciated for its potential. However, the group's activities in the last months of the year made fans worried.
aespa achieved good results with the album "Girls". Photo: Xinhua
The risk of going backwards because of "learning" BLACKPINK
BLACKPINK with its worldwide reputation has become the model of many 4th generation rookie girl groups in Korea, in which, aespa is no exception.
BLACKPINK
Even SM Entertainment once showed support for an article mentioning aespa with the title " new generation BLACKPINK ". Many times, 4 SM rookies are also compared with 4 YG seniors in terms of image and fashion style.
It's not a bad thing that aespa or girl groups "learn" how BLACKPINK works and promotes to reach the international goal. However, many people think that aespa is applying BLACKPINK's "recipe" in the wrong way, making it easy for the group to fall behind against strong opponents at the same time.
Just 2 months after the launch, aespa was announced to become the Givenchy brand ambassador in the amazement of the public. SM seems to be directing aespa to the model of the "brand ambassador" group of BLACKPINK members.
However, there are mixed opinions that aespa is too hasty to sign a contract with Givenchy without having been exposed to the style of the brand, and the group itself is a rookie who has not yet established a foothold in the music industry.
aespa was criticized for being a Givenchy ambassador. Photo: Xinhua
And to this day, the group's fashion activities are still controversial, although aespa continues to be signed with many other brands such as MLB Korea, Chopard…
The audience commented that the 4 female idols lacked charm and did not show the spirit of their great products. The group's fashion photos have almost no creativity or improvement in their ability to pose and facial expressions.
In early October, aespa continued to disappoint when it was the first Gen 4 girl group to attend Paris Fashion Week, in Givenchy's show, but arrived late and appeared with a "disguised" outfit. Although on the social network, SM still communicates for "home chickens" with the name "global fashion icon" (global fashion icon).
Recently, in a post on Theqoo discussing aespa's sparse activities this year, some viewers pointed out, it seems that aespa is still "following" BLACKPINK when working "drip" to create popularity. public expectation.
BLACKPINK
 aespa received mixed opinions when studying BLACKPINK. Photo: Xinhua
However, this direction is not suitable for a rookie group. While BLACKPINK is in a completely different position, having a series of globally resounding hits "Ddu-du Ddu-du", "How you like that", "Kill this love"… aespa started with a favorable record, but has not created a big "explosion" like BLACKPINK to be able to follow this strategy.
On the other hand, this is a time when many Gen 4 girl groups such as IVE, NewJeans, Le Sserafim… are thriving with diverse concepts, dynamic promotions, fierce competition, and even overwhelming male groups. If the aespa is forever stagnant, it is easy to retreat.