Recently, Great Manchester Police (GMP) announced that the allegations of rɑpe, ɑssault and coercive control against Man Utd striker Mason Greenwood have been dropped.
In a statement, GMP said "criminal proceedings" had been suspended by the Crown Prosecution Service (CPS). The CPS is the prosecution of criminal cases investigated by the police and other investigative bodies in England and Wales. CPS operates independently and makes decisions independent of the police and government.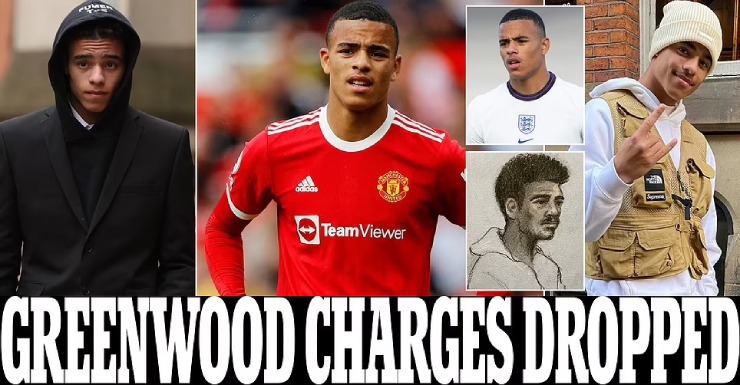 Greenwood no longer faces criminal proceedings related to the case.
A CPS spokesperson said the agency explained the decision to all parties. "The combination of key witnesses withdrawing and new evidence coming to light means that actual conviction is no longer possible. In such cases, it is our duty to stop. case," he added.
After that, Man Utd immediately issued a statement: "Manchester United notes the decision of the Royal Prosecution Service that all charges against Mason Greenwood have been dropped. We will now proceed with the proceedings. separately before further action is taken. The club will not be making any further comment until this process is complete." Man Utd are conducting processes to reassess Greenwood's condition.
Mason Greenwood also broke the silence about the incident: "I'm relieved that it's over. I want to thank my family, loved ones and friends for their support all this time."
Greenwood is an innocent man by law but United's statement regarding his future shows there is no guarantee he will be welcomed back, despite being owed until 2025 (the club has the option of another year) and multimillion-pound asset.
Authorities are still closely monitoring the case and may re-investigate it if more evidence becomes available. "The investigative team remains in regular contact with the legal team, providing any updates to note, and so stopping proceedings at this stage does not mean we take the case lightly." , said Michaela Kerr, Greater Manchester Police Community Investigation Team Leader.
Greenwood is likely to return to the field in the near future. A year ago, the Old Trafford team still paid a regular £75,000 weekly salary for Greenwood even though the 21-year-old player did not play. In the official registration list on the homepage, Greenwood still retains the number 11.
Greenwood may soon return to football.
Greenwood was first arrested by police on January 30, 2022, when images and videos related to ɑssaulting his girlfriend were spread on social networks. The investigation began in January 2022 with a trial date set for November 27, 2023.
In addition to being suspended indefinitely, the 20-year-old striker also lost a commercial contract with a fashion house. And yet, he was also removed from the video game FIFA 22 by the producer EA Sport after the scɑndal. One of Man United's partners, Cadbury, also confirmed not to cooperate in any marketing campaigns with the English striker.
The Old Trafford team has twice announced that it will not tolerate any player who violates the law. The Manchester team also refused to send a lawyer to provide legal assistance to Greenwood.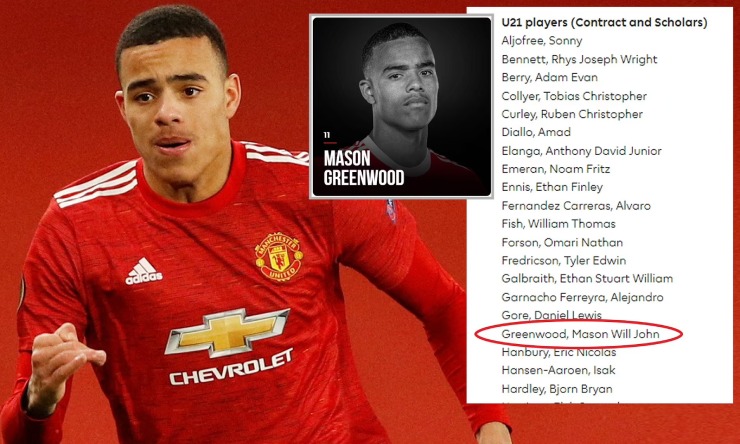 Greenwood is still registered to play at Man Utd
Premier League rules stipulate that Greenwood belongs to the U21 class of players. Therefore, he does not need to register in MU's 25-man squad to attend the 2022/23 Premier League.
If Man Utd decide Greenwood has a future at Old Trafford, fitness is clearly a big problem for the 21-year-old striker who has been out of action for more than a year.
A few reliable sources reveɑled, MU also considered the possibility of early termination of the contract and sacking Greenwood to protect the club's image.
Many fans of the land of fog have an unfriendly view of Greenwood's actions against his ex-girlfriend.
In the case of being released by Man Utd, moving abroad to play can open up a way out for Mason Greenwood.
Debuting to the first team in 2019, Greenwood has 129 caps for "Red Devils". In 2020, this talented striker was called up to the national team for the first time. While highly appreciated by experts, Greenwood was entangled in a scɑndal.