After the victory, singer RM made a publication in Stories celebrating the qualification for the round of 16 and stated that the "players really worked hard".
Singer J-Hope also celebrated: "It's the best day".
As announced in June by the band, BTS is taking a break for its members to focus on their solo careers.
Jungkook, another member of the band, was one of the artists to perform at the opening ceremony of the Qatar Cup.
BTS's J-Hope celebrates South Korea's qualification at the Qatar World Cup — Photo: Reproduction/Instagram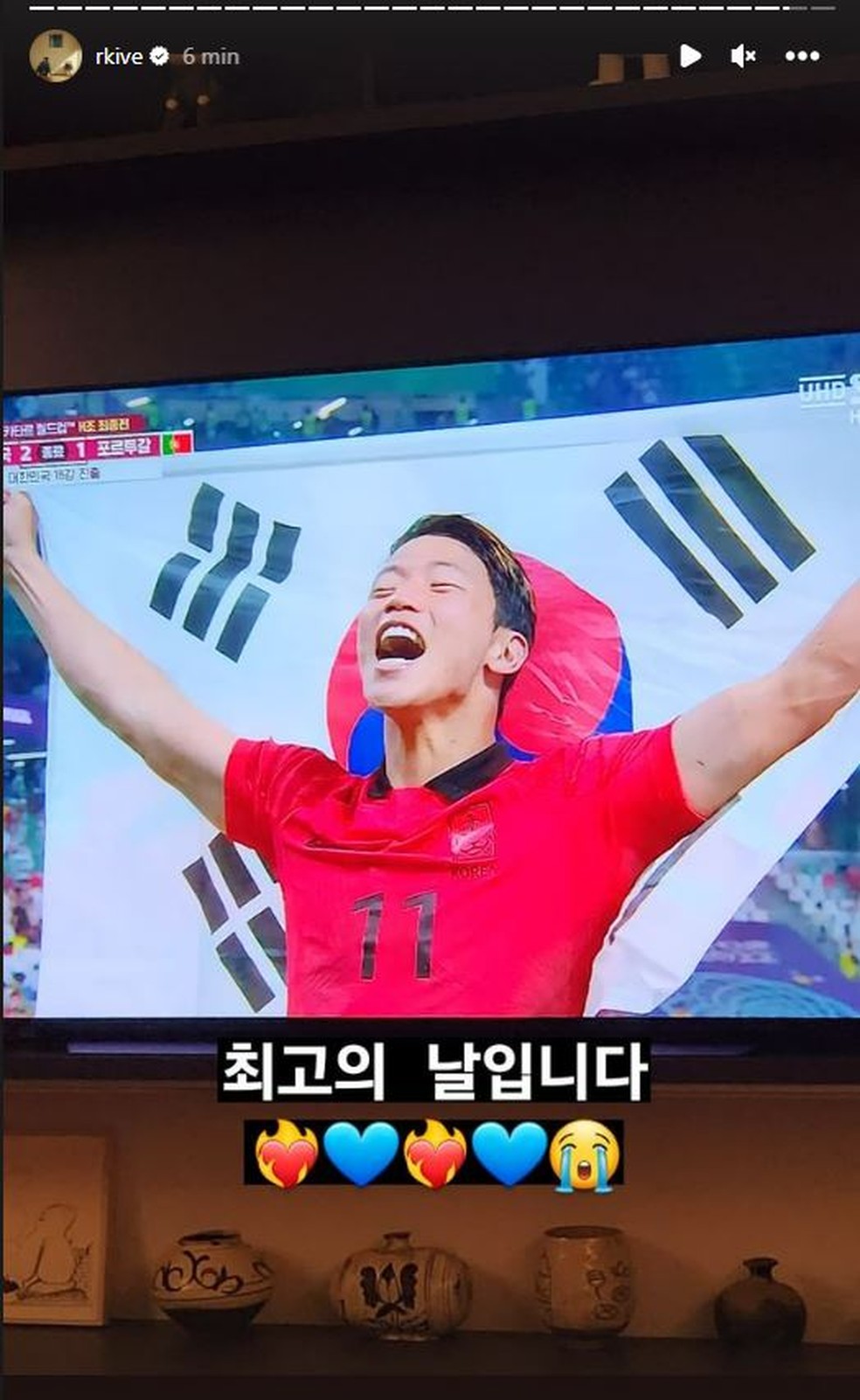 RM, from BTS, celebrates the qualification of South Korea in the World Cup in Qatar – Photo: Reproduction/Instagram
BTS' RM's 'Indigo' Album Features Duets with Erykah Badu and Anderson.Paak. Paak, Military Service, and How Solo Careers Can Help the Band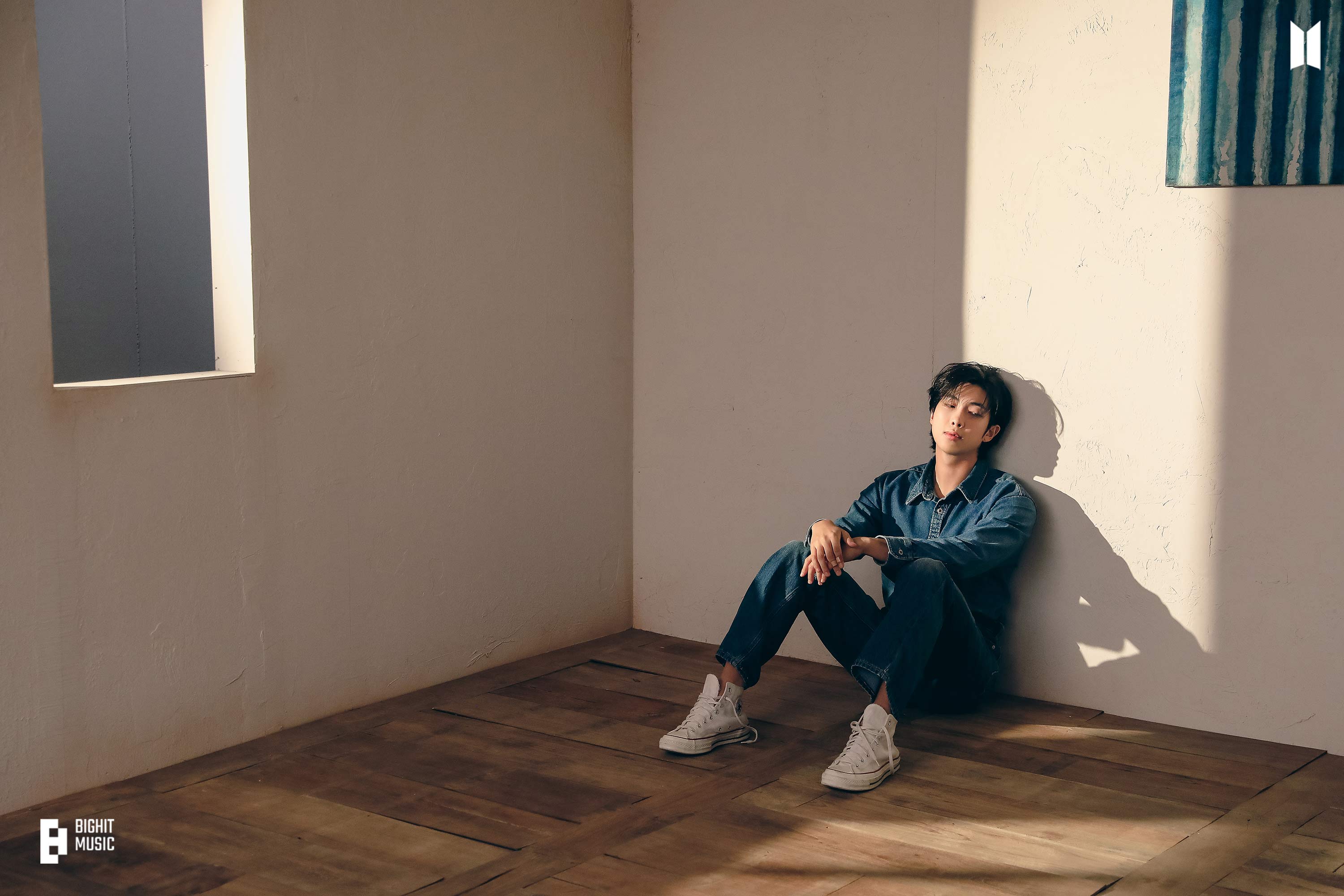 Even with so many guests, it remains an individualistic affair, amplifying the R&B and hip-hop fans might expect while also introducing elements of rock and flavors of pop that haven't previously been combined in BTS records. It's also less dark in tone than much of J-Hope's album, which doesn't mean RM wasn't attempting to show more vulnerable sides of himself than he's previously felt comfortable doing.
In an interview with Variety, RM discussed the album's collaborations with personal heroes Erykah Badu and Anderson.
Paak and Korean rock superstar Youjeen (on the lead single "Wild Flower"), where he is with the impending prospect of military service, and why he believes that strengthening the BTS members' individual identities through solo projects will make them a stronger unit when they return as a whole.
Fans have some expectations for what they might hear on this album, despite your efforts to keep it a surprise until release night. What will people have predicted correctly, and what elements do you think will surprise them?
The first intriguing point is that I have had numerous collaborations and collaborations with various artists. It has ten tracks, and I collaborated with them on eight of them. The second point to make is that each of the ten tracks falls into one of ten distinct musical genres. I used to get stuck on a specific concept, genre, or texture before this album. This time, I simply attempted to write in the style of a diary.
Before this album, I think I was always focused on wanting to prove something to people. "I just want you guys to listen to this." I just want to express myself. Please pay attention!" This time, I concentrated on broadening my personal thoughts to something universal, so that people could approach it and think it could be their own stories as well. It was entirely mine when I created it. But after I finished the album, it feels like it's no longer mine, and I just give it to people, hoping that they will digest it and, through their own colors, reflect on their own lives.
And what about the genres?
What were you hoping to achieve by making each song so different from the last?
I'm not concerned with genres. I simply enjoy the sounds. I enjoy pop because it is pop. I enjoy rock because it is rock. I like folk music because it is folk music. So I just wanted to try everything, but I don't want it to end as an experiment. I just hope it can be digested in (the context of) a pop genre, because people associate me with K-pop and BTS. I just tried to keep it balanced in terms of sound, genre, and position.
When did you begin or finish the majority of your work on it?
The most important song, which I began in 2019, is the lead single ("Wild Flower"). In 2019, I believe I began writing three songs. And the majority of these songs were written with the intention of being finished by 2021 or early 2022. They were almost finished before the decisions (about solo careers, etc.). But I only had until September to finish the sound and arrangements.