In 2022, BLACKPINK works quite hard. They have many product launches from albums, MVs to global tours.
In particular, the songs on the 2nd full album "Born Pink" help them own a series of prestigious achievements and awards.
According to Billboard's chart, in the 100 best songs of 2022, BLACKPINK is the only Korean artist to have the honor of making the top of this list.
Accordingly, the title song  Shut Down  on the group's Born Pink album was ranked at No. 91 by Billboard.
With this achievement of BLACKPINK, Billboard said that they have elevated themselves with Shut Down. Along with that, Billboard also gave "winged" words to the YG girls as calling them the best girl group in the world at the moment. BLACKPINK's influence on the global music scene is completely undisputed.
Of course, this is just a separate comment from Billboard's side. But through this, it also shows their attraction in the world music market.
Not only Billboard, just in the past few days, BLACKPINK has been continuously honored by many major newspapers and media platforms such as Rolling Stone, Spotify thanks to the success of the Born Pink album as well as two singles Pink Venom and Shut Down.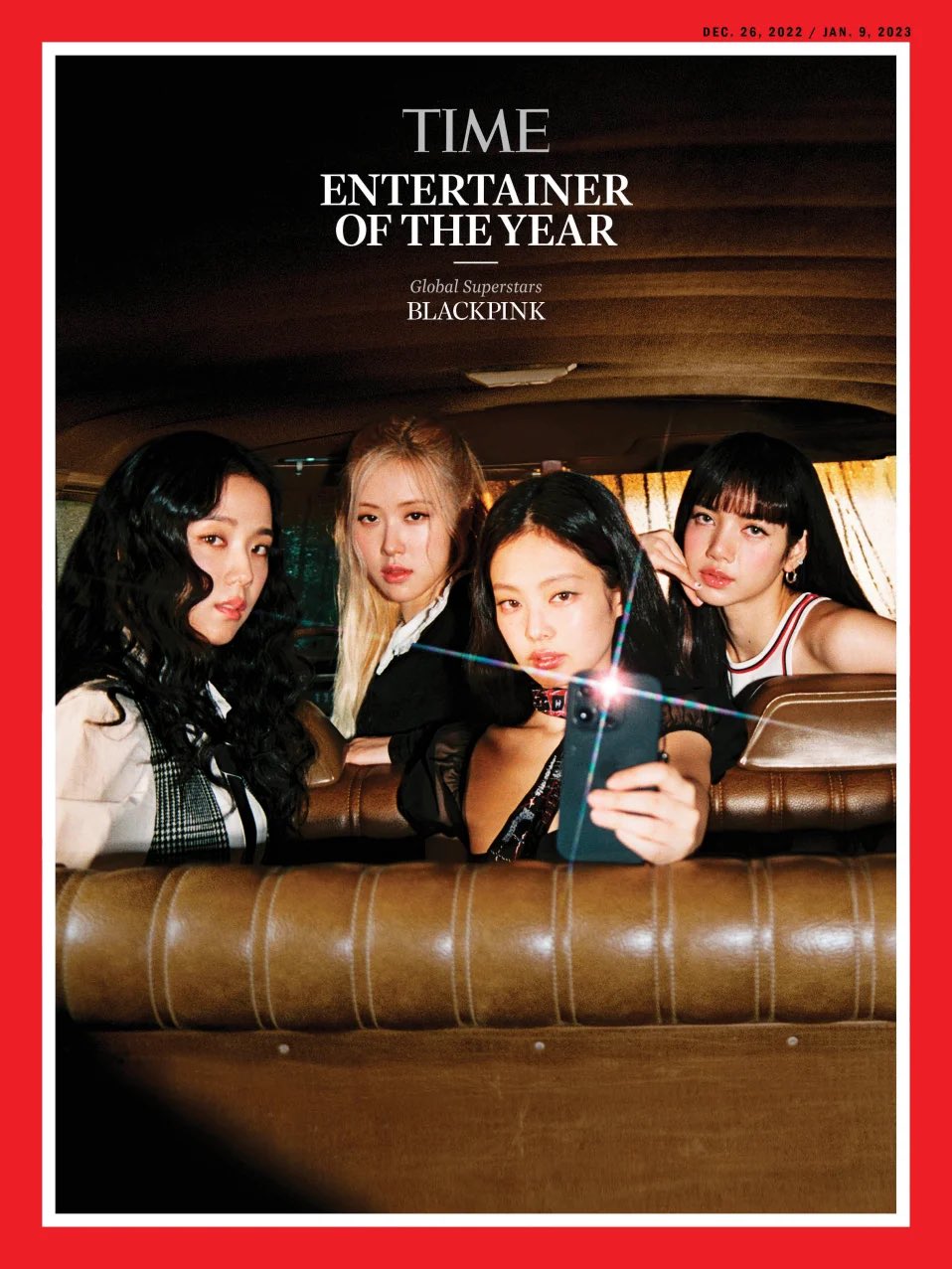 Specifically, BLACKPINK has just appeared on the cover of TIME magazine with the title of Entertainer of the Year. BLACKPINK is also the first girl group in history to receive this prestigious title.
Again, although in 2022, BLACKPINK more or less creates certain controversies from the products they launch, however, their attraction and popularity after returning to the Kpop race is indisputable.
Top 100 best albums in 2022: J-Hope is too deserving, BlackPink is controversial?
Recently, the famous music magazine Rolling Stone has selected the Top 100 best albums of 2022 globally, including many genres such as pop, rock, indie-pop… In which, there are 3 greats from Kpop excellently entered this chart, it is J-Hope (BTS), Blackpink and NewJeans.
Specifically, J-Hope's album "Jack In The Box" ranked at No. 9, Blackpink's album "Born Pink" ranked at the Top 25 and the album "New Jeans" by rookie girl group NewJeans at No. 46 in the list.
Top 9 – Album "Jack In The Box" của J-Hope
Rolling Stone introduced J-Hope's solo album released in July: "As the first member of BTS to release a solo album, J-Hope has set high standards with Jack in the Box – a concept album featuring The 10 songs begin by retelling the mythical story of Pandora's box.
The last thing that exists in that magical chaotic box is Hope – also the stage name that the rapper chose for himself. This debut filled with maturity and relentless creativity is an affirmation that Hope is indeed the most appropriate word to call him."
J-Hope once shared in an interview with Rolling Stone: "What I really want to say is that this album is filled with my soul and sincerity. Accordingly, this is a unique and meaningful album because musically, it serves as a stepping stone for J-Hope to move forward."
After such a successful solo debut, fans of J-Hope (both old and new) can rest assured that they will never be disappointed with what he has to offer, said Rolling Stone. Future.
Top 25 – Blackpink's "Born Pink" Album
"Jisoo, Lisa, Jennie, and Rosé have long dominated K-pop with the nickname "Lovesick Girls", but with "Born Pink", they have become rock queens.
The album is short and sweet – 8 songs in 20 minutes – but Blackpink just needs that much time to shine and show off their treasure trove of star vibes with energetic confidence," introduced Rolling Stone. Blackpink's album "Born Pink" was released in September.
According to Rolling Stone, "Pink Venom" is like a glam-metal thunderclap on the famous Sunset Strip. And "Shut Down" is the girls' proud bragging on Paganini's classic trap beat and violin loop. But the most amazing thing to mention is "Yeah Yeah Yeah" filled with Strokes guitar sound and intense emotions.
The American magazine affirms, "The Born Pink album is the best music Blackpink has ever made so far."
Top 46 – NewJeans' Album "New Jeans"
"Without a doubt, Minji, Hanni, Danielle, Haerin and Hyein have made a splash this year with their first mini album," Rolling Stone said of the success of the newly debuted Gen 4 girl group. August this year.
The magazine commented, with a total duration of less than 13 minutes, the songs "Attention", "Hype Boy", "Cookie" and Hurt all have unique sounds accompanied by fresh visuals. This album leans heavily on pop material and '90s aesthetic, which suits the group very well and attracts the audience to listen to it over and over again.
"NewJeans are part of the latest generation of K-pop and their debut mini album has laid a solid foundation for them to grow and mature. It's only a short album, but it makes us look forward to more," Rolling Stone emphasized about the promising future of NewJeans.
In addition, the top 5 albums ranked by top US music magazines are "Renaissance" by Beyoncé, "Un Verano Sin Ti" by Bad Bunny, "Midnights" by Taylor Swift, "Motomami" by "Motomami" by American music magazine. Rosalia and Top 5 is "Harry's House" by Harry Styles.