Yesterday (December 11), BTS' Jin shared a photo of himself with a new hairstyle on his dedicated fan platform WeVerse. Specifically, Jin has officially cut his hair to prepare for his enlistment tomorrow (December 13).
Sharing about his new "hairstyle", Jin told fans, "Heh heh! It's cuter than I thought." Right after that, fans also praised Jin's new image. Even many fans think that shaving his head makes the face of the "older brother" of BTS much more prominent and brighter.
(Photo: WeVerse)
Also in the conversation with the audience, Jin once again reminded fans not to go to the training center. The reason was because he didn't want to affect other people who were also enlisted. In addition, having too many people come can be dangerous for everyone around. Authorities are also said to be increasing security, taking additional measures to ensure safety on the day the male idol enlists in the army.
According to the announcement, Jin will officially enlist tomorrow (December 13) at a training center dedicated to recruits in Yeoncheon, South Korea. The place where Jin enlisted is one of the coldest areas in the North of Korea. The temperature here once dropped to -20 degrees Celsius in 2021. The male idol will have to undergo a basic military training course for 5 weeks before transferring to the army unit.
Top 7 Perfect COPY versions of female idol Rosé (BLACKPINK): Someone who looks like 90% of the time?
Many people, including the media, talk about the similarity between Rosé (BLACKPINK) and these girls.
The main vocalist of BLACKPINK – Rosé is currently one of the most influential female idols in Kpop. She became a model of young people thanks to her beautiful beauty, luxurious and trendy fashion sense. Because of that, more and more hotgirls are considered to be copies of Rosé.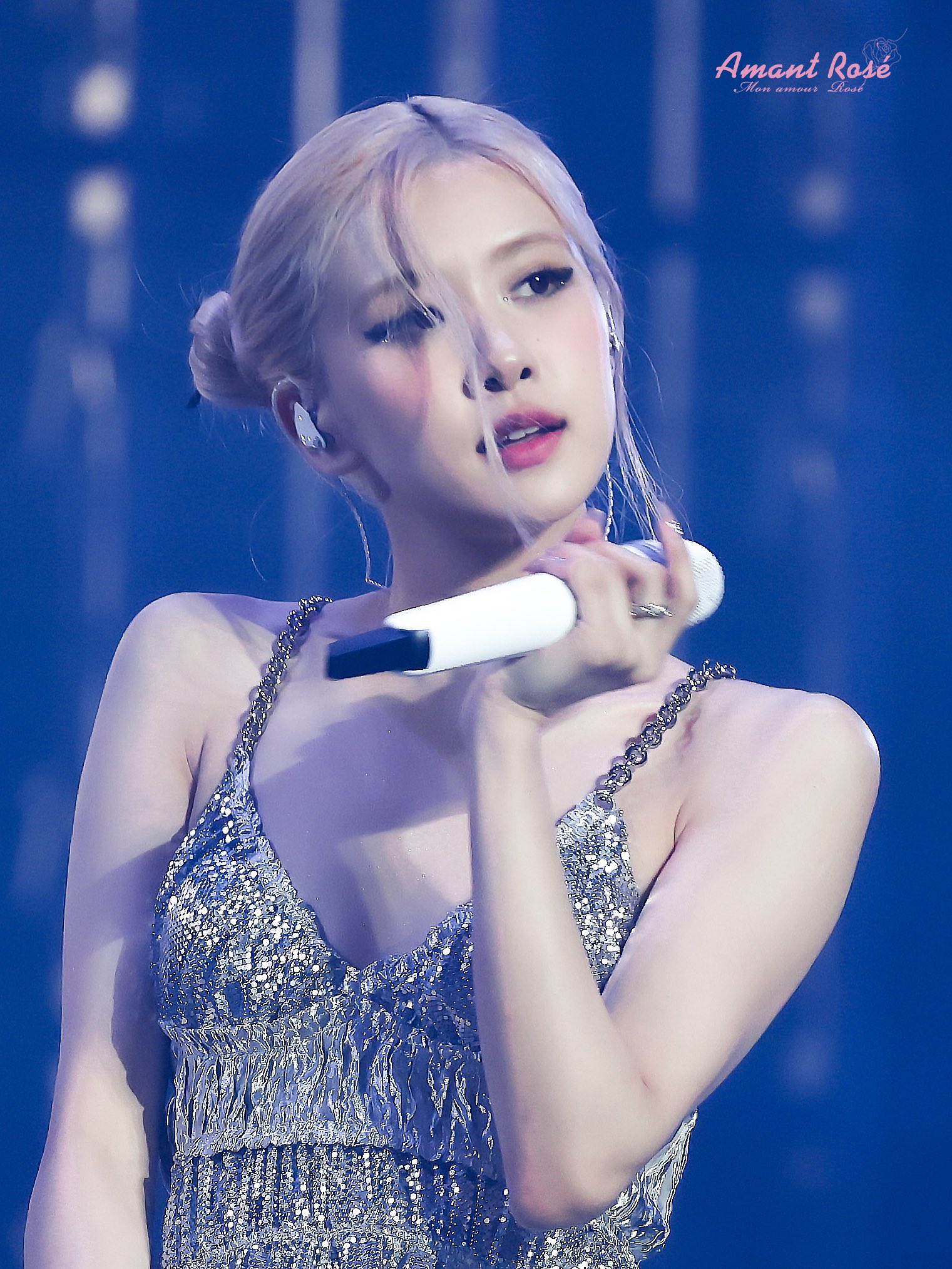 Rosé is the ideal type of many people. (Photo: Twitter)
Causing a fever thanks to a face with delicate lines like member Rosé (BLACKPINK), Instagrammer Allissa Shin is becoming more and more famous with the number of followers increasing at a dizzying speed.
Allissa Shin (left), Rosé (right)
Because of that, the name Allissa Shin is increasingly known in the fan community of BLACKPINK. Many lines on her face from eyes, face, nose and mouth are quite similar to Rosé…this is even more obvious when she takes close-up visuals.
Allissa Shin (left), Rosé (right)
The female model confused fans with Rosé when taking a close-up. (Photo: Instagram @allissashin)
Allissa Shin's facial features remind the audience of the "Australian rose". (Photo: Instagram @allissashin)
Possessing a "similar" face and hairstyle, Allissa Shin has a quite different style from Rosé. The female model pursues a personality, seductive and a bit rebellious image, she also often wears outfits that show off her full body.
Allissa Shin owns a full, toned body. (Photo: Instagram @allissashin)
Female model pursuing a glamorous style. (Photo: Instagram @allissashin)
However, becoming famous quickly is a double-edged sword. In addition to positive comments, Allissa Shin also suffered a lot of disparaging and sarcastic comments right on the photos she posted. Some fans have criticized the female Instagrammer for deliberately copying and wearing makeup to look as much like Rosé as possible to attract the attention of netizens. In response, Allissa Shin strongly stated that she has her own fashion style, not a copy of anyone else.
"I honestly don't mind if someone says I look like her, but what bothers me is when people make false accusations and become cruel. I'm not like her myself and I'm not trying to do that."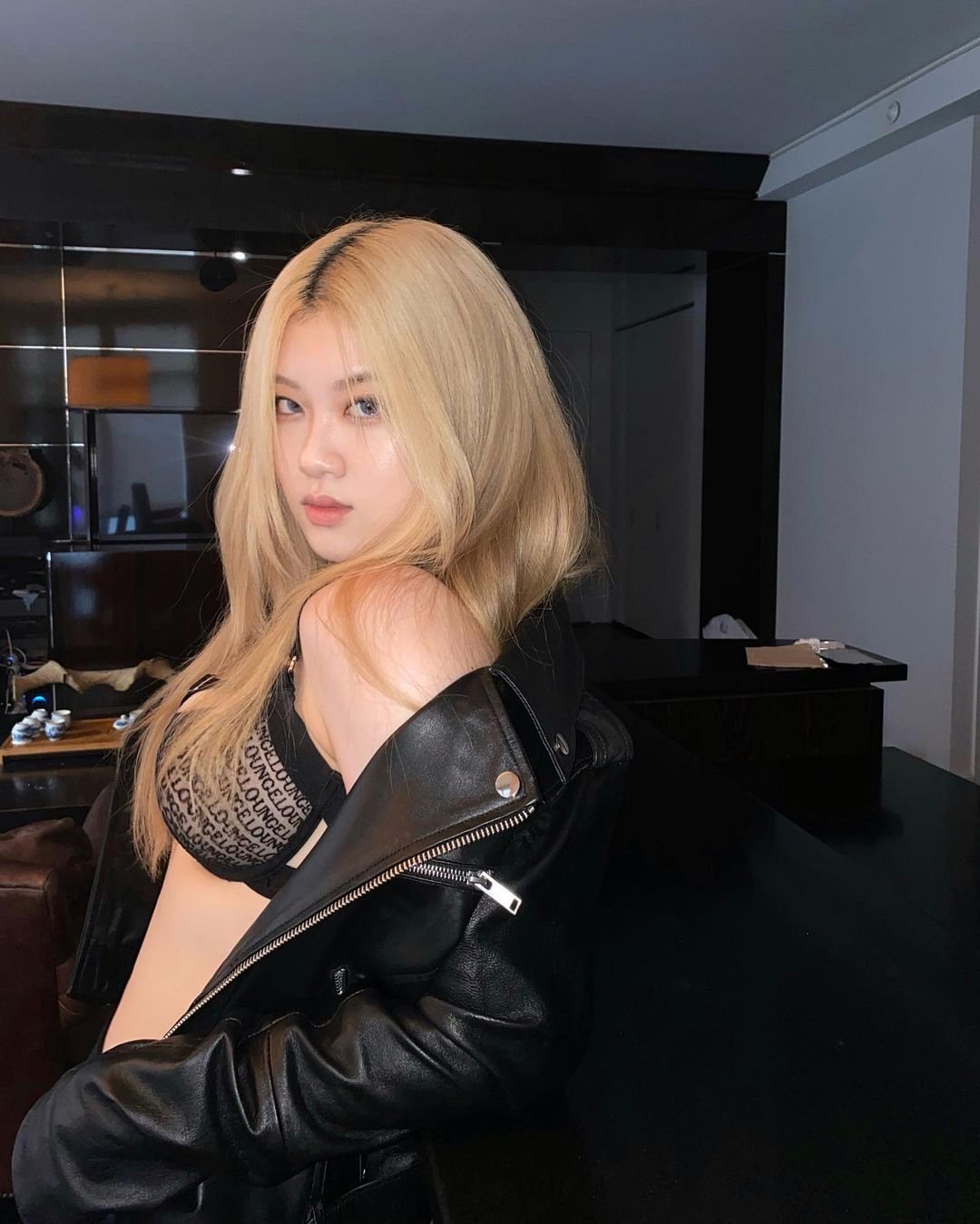 Allissa Shin insists she's not trying to be Rosé. (Photo: Instagram @allissashin)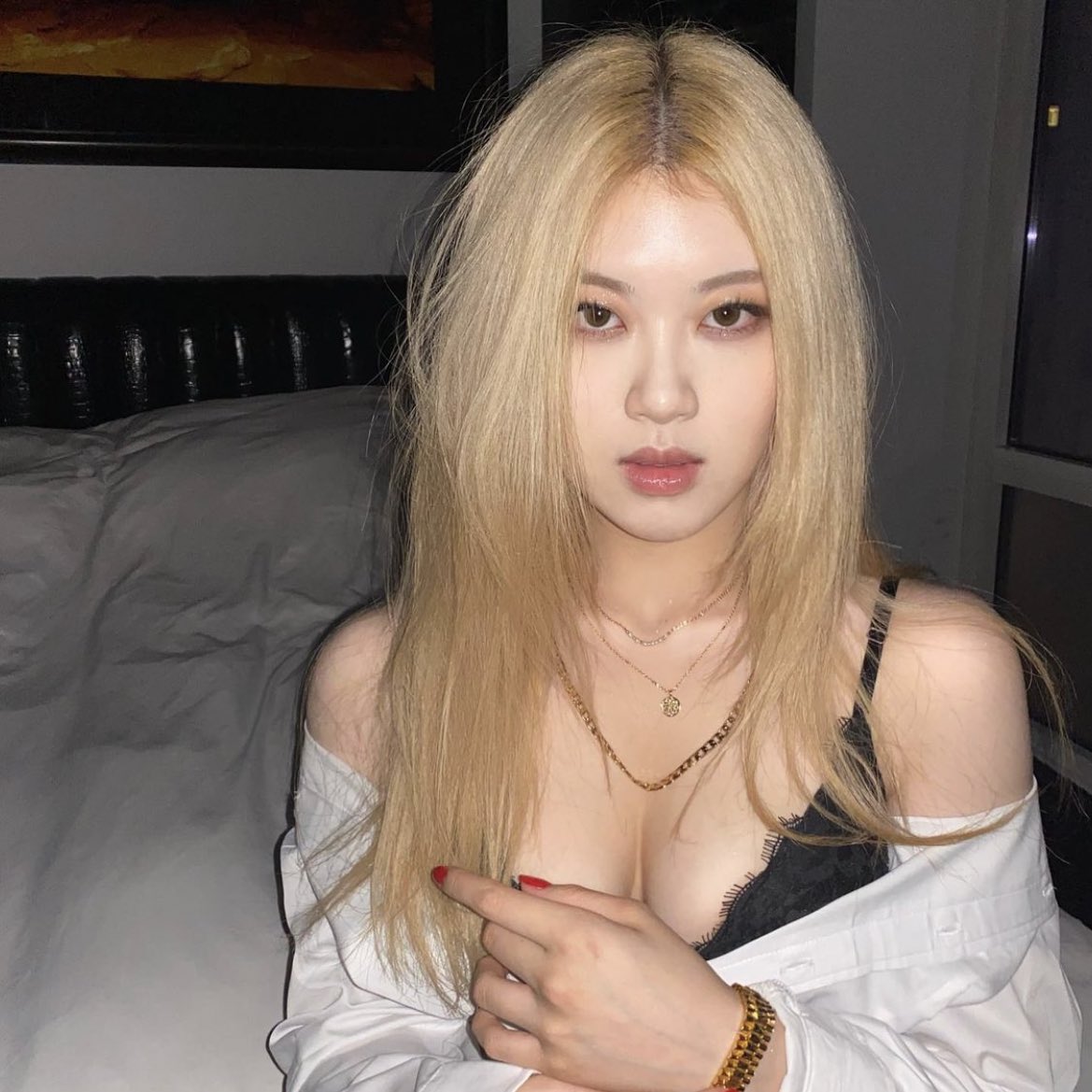 She got into a lot of trouble because she was too similar to the beauty of BLACKPINK. 
In May, a Chinese influencer Yu Wen (于 雯_) shared about BLACKPINK's Rosé cosplay photos during the group's 2019 Coachella concert. She quickly became the focus of attention on social networks because of her looks and outfit that are identical to Rosé.
Hotgirl of China transforms into Rosé in Coachella. (Photo: Pinterest)
She is very beautiful but lacks the aura of "Australian rose". (Photo: Pinterest)
Prae Ploy – a TikToker who is likened to a copy of Rosé in Thailand. It is known that Prae Ploy started posting funny videos from March 3, 2021. But it wasn't until August and September that her account became famous.
Thai female TikToker is likened to a copy of Rosé.
Prae Ploy has striking golden hair, a slim figure and a trendy fashion sense. Female TikToker is commented to have many facial features that are quite similar to Blackpink member Rosé.
Not only that, Prae Ploy's fashion style and pose are identical to Rosé's. In many frames, some viewers even admitted that Prae Ploy resembles Rosé more than 80%. However, she was commented to lack the sharpness of the BLACKPINK member.
Prae Ploy (left) and Rosé (right)
Prae Ploy also learned a lot from Rosé's style. (Photo: Instagram @paerploytae)
Prae Ploy (left) and Rosé (right)
Prae Ploy (left) and Rosé (right)
In this list, a Vietnamese female singer is also called a "copy" of Rosé…that is MiiNa. She used to cause a lot of controversy when she not only "learned" hair color, clothes, shoes, makeup, etc., but also plagiarized Rosé's (BLACKPINK) solo image and concept. Obviously this is not a coincidence but intentionally copied to attract attention.
MiiNa is ridiculed as "Rosé Vietnamese version". (Photo: DREAMeR Entertainment)
She is controversial because she plagiarizes almost all of Rosé's products. (MiiNa: Above, Rosé: Below)
MiiNa's actions caused a lot of anger. (MiiNa: left, Rosé: right)
As a copy of Rosé, each person lacks the aura of YG Entertainment's beauties. Fans also agree that, although copying the style, it is difficult to be exactly like the "Australian rose".