BLACKPINK  's  Jisoo  has been in a relationship with the design brand  DIOR  for many years, culminating in the singer being named a global ambassador last year.
| @sooyaaa__  /  Instagram
From her many advertisements for DIOR cosmetics and beauty products…
| DIOR
| Marie Claire
…with a front row seat at DIOR fashion week shows, she is treated very well by the brand's fans who have called her the "Princess of DIOR".
Her royal status was recently further cemented after the brand gifted her with a custom outfit while in Paris!
BLACKPINK recently successfully held two BORN PINK  concerts   in Paris, where they performed in front of thousands of fans for the first time in years.
BLACKPINK tại Paris | @blackpink/Twitter
Attending the group's concert were the first lady of France and some of the most influential members of the fashion world, including members of the  Chanel family , the brand even gave  Jennie  a set. custom clothing.
BLACKPINK Jennie | @jennierubyjane / Instagram 
Creative & Visual Director of Christian Dior Makeup,  Peter Philips  and members of the Paris team DIOR also attended the concerts.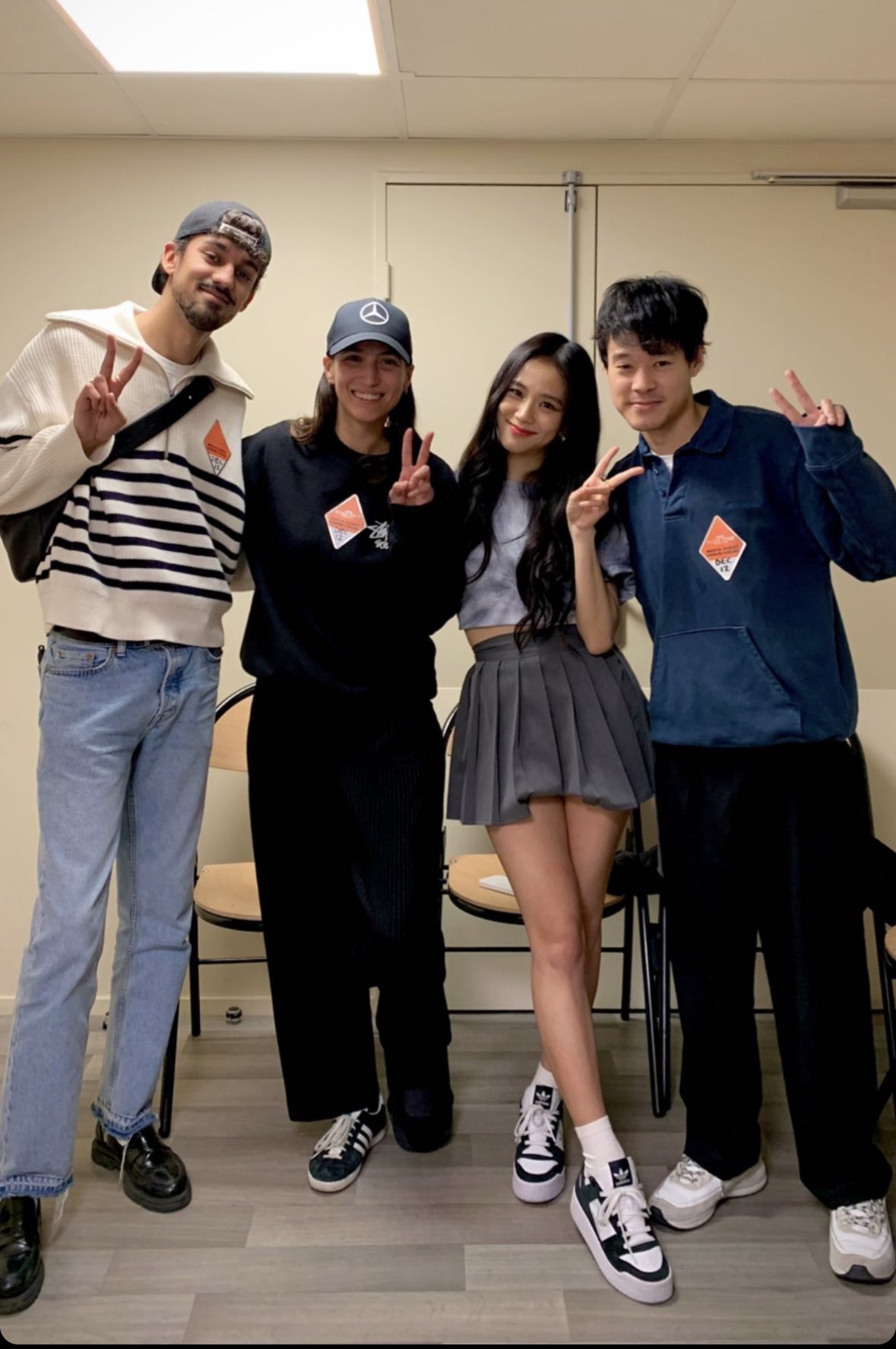 On the first night of the concert, Jisoo wore a gorgeous black DIOR dress during her "Liar" solo stage and looked absolutely gorgeous in it.
| @sooyaaa__  /  Instagram
Jisoo also wore DIOR on the second night of the concert, with a difference that made fans admire.
A few days after the last performance, Jisoo shared close-up photos of the gorgeous outfit and said it was indeed a custom outfit from DIOR. The caption of the photo series reads: " Special gift from my DIOR family. "
The outfit that appeared was a shirt and shorts set, helping her show off her strong arms and long legs. The top features a large bow on the chest with the brand's signature "CD" in the center that appears to be diamonds.
| @sooyaaa__  /  Instagram
| @sooyaaa__  /  Instagram
It's easy to understand why Jisoo is considered the princess of DIOR!