BLACKPINK's   Jennie was the first member to solo with the song "SOLO" in 2018, setting a precedent for the rest of the BLACKPINK members to debut solo.
However, there has been a long wait between Jennie's solo debut and   Rosé   , who debuted with "On The Ground" and "Gone" in March 2021.
Luckily, fans don't have to wait long before   Lisa also makes her solo debut, with "LALISA" and "MONEY" in September 2021.
Since then, fans have been eagerly waiting for   Jisoo   to make her solo debut. Around the time of 2021, Jisoo also debuted as an actress with K-Drama with her debut movie   Snowdrop.  However, there have not been any official updates regarding her solo debut yet.
Jisoo
Fans only became more disappointed when BLACKPINK began their BORN PINK  world tour  , and Jisoo was the only member to perform a cover of her solo stage. While Jisoo's performance of   Camila Cabello  's "Liar" was so impressive that the original singer even    praised it, fans were disappointed that Jisoo didn't get the chance to perform a song of her own. , unlike the rest of the members.
The lack of official updates on Jisoo's solo from   YG Entertainment   has left fans who can only receive updates from Jisoo herself, angering the fan community. In January 2022, Jisoo told a fan that they will have her solo in 2022.
Fan:   Can we predict this year's ChuSolo solo?
Jisoo:   Oh, of course!
Unfortunately, since BLACKPINK is currently on tour, Jisoo's solo debut in 2022 seems very unlikely. Some fans reviewed BLACKPINK's interviews with Rolling Stone magazine as a reason for the delay.
"I'm not sure how much I want to solo.
Music I listen to, music I can do and music I want to do – which should I choose? I love songs with lots of instruments. I love different bands and rock music. What do people want from me? There are a bunch of conflicting questions.
I love performing, but I don't always enjoy being part of the limelight. I think it's different from the other members: They like to get in the spotlight, feel energized by the people who come to see us, and then get a little depressed when the stage ends and silence comes. . I'm a little different. When I'm on stage, I think about not making mistakes. Performing is sometimes more of a test than something really fun."  – Jisoo said on Rolling Stone
While some fans believe that Jisoo's words indicate that she doesn't want to go solo as an idol, others argue that it's just because she's unsure of the genre and direction. that she wants to pursue, that doesn't mean she's not excited or prepared to debut as a solo artist. Fans also repeatedly pointed out how excited Jisoo was when fans mentioned her solo, so it seems understandable that she wants to spend time preparing for it.
There is still no update from YG Entertainment on when Jisoo will make her solo debut. However, at BLACKPINK's recent concert in Atlanta, a fan caught Jisoo's attention with an adorable pink Hello Kitty themed hoodie.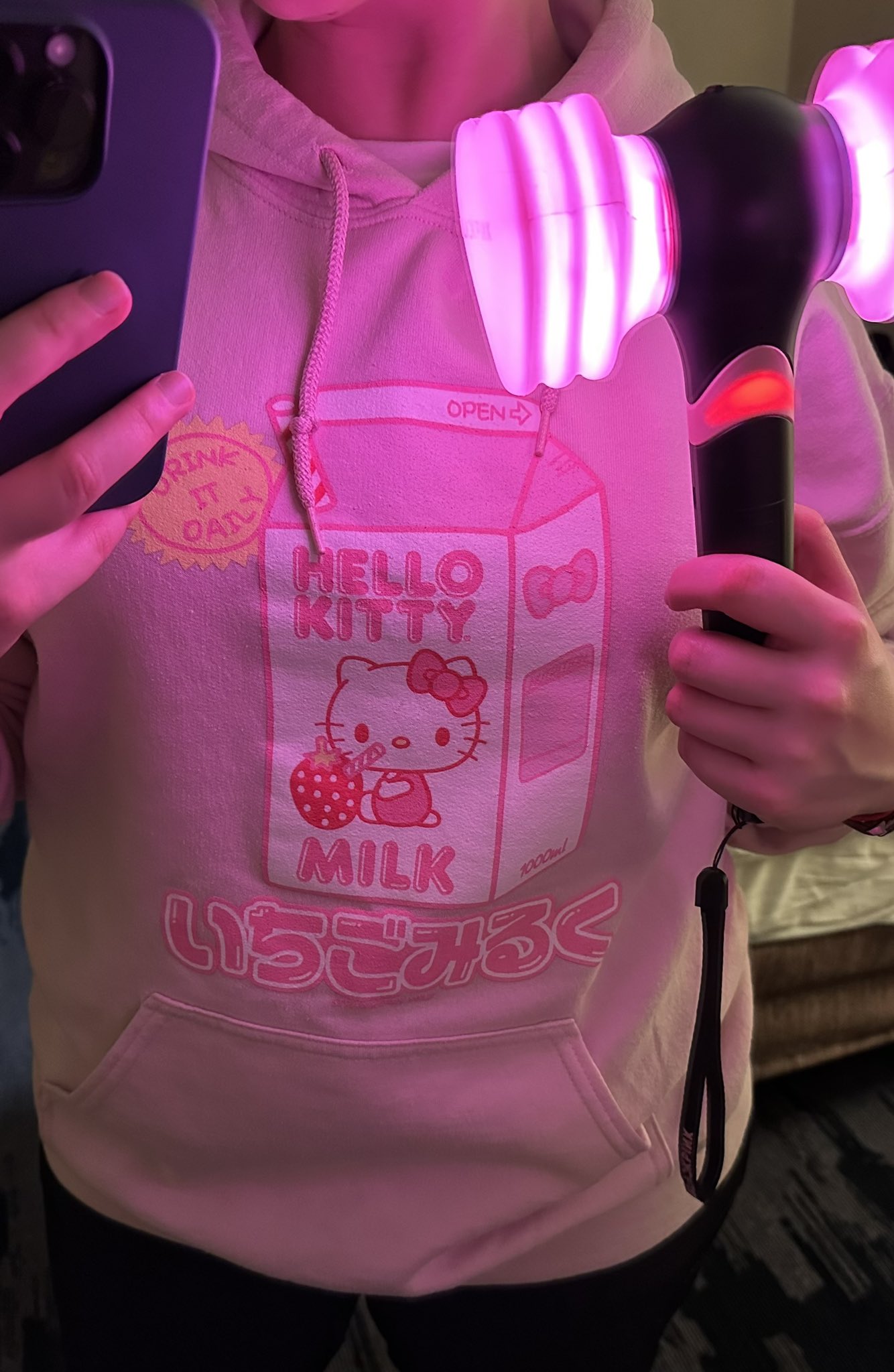 Fan:   I have this hoodie just for you, Jisoo.
Jisoo:   Oh! Gimme, gimme.
And while fans praised BLACKPINK for being "  awesome    "  at the concert, they also took the opportunity to talk excitedly about Jisoo's solo.
Fan:   I can't wait for your solo.
Jisoo:   Yes, me too.
Because of Jisoo's excitement, fans are hoping that she will make her solo debut soon. Many fans predict that she can most likely debut in February 2023 because of the gap in the world tour schedule.