Kim Kardashian and Kanye West have reconciled… they just had a sideline conversation during their son's flag football game.
Ye and Kim K both attended the Saints' game on Saturday at SoFi Stadium in Inglewood, and they appeared to be chatting with one another.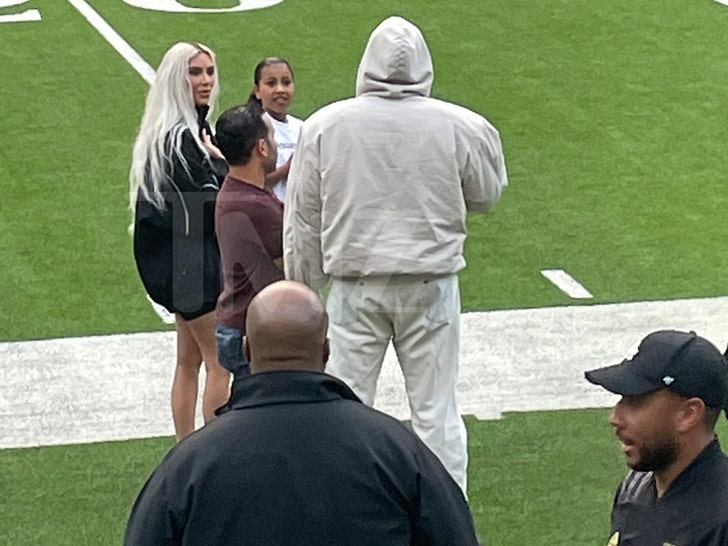 Saint's Sierra Canyon School was playing in the season finale of the NFL Flag Football season, where all leagues come together and play games in the home of the NFL's Rams and Chargers.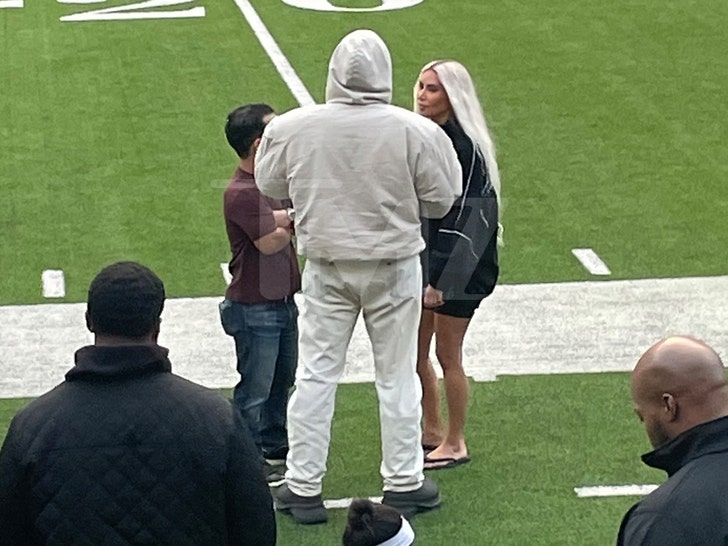 North was on the sidelines with her parents while Saint was on the field.
It appears like the ice between Kim and Kanye is beginning to melt a little… as we previously stated, they weren't talking to one other before this and were virtually ignoring each other when they were at other recent events for the kids.
As you may be aware, Kim was irritated with Kanye for a variety of reasons.
Kim appeared to be having a good time talking with Ye on this occasion… the images show no friction between the ex-husband and wife.
Kanye wasn't wearing his "White Lives Matter" shirt… like the one he wore last month to one of North's basketball games, when Kim wouldn't even glance in his direction.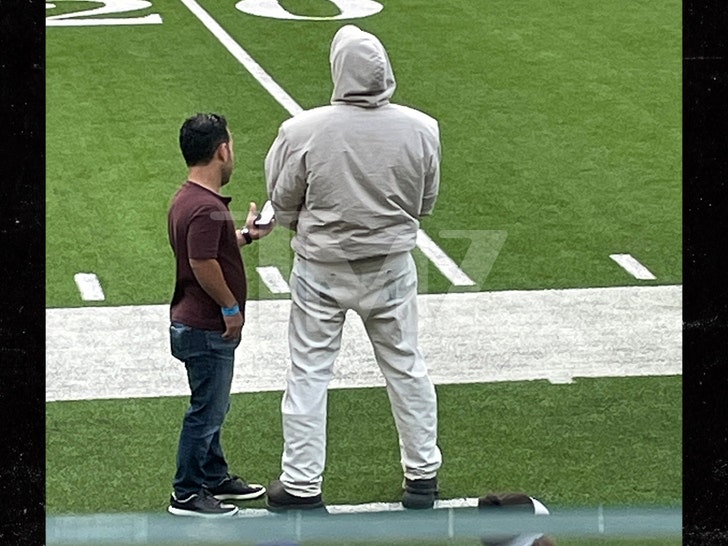 Ye was dressed in a white jacket and white pants this time, with no contentious words or messaging.