Swift's self-avowed ability to constantly reinvent and reimagine herself is one of the many reasons she remains a persistent and unique force in the music industry, from style to sound to season. Thus, to superfans and long-time Swifties, the various "eras" of her music career have become iconic.
Swift will spend three nights in Nashville's Nissan Stadium, where she will almost certainly be surrounded by Vols fans. Here's everything you need to know about the various eras that will be celebrated during Taylor Swift's "The Eras Tour."
Taylor Swift (2006)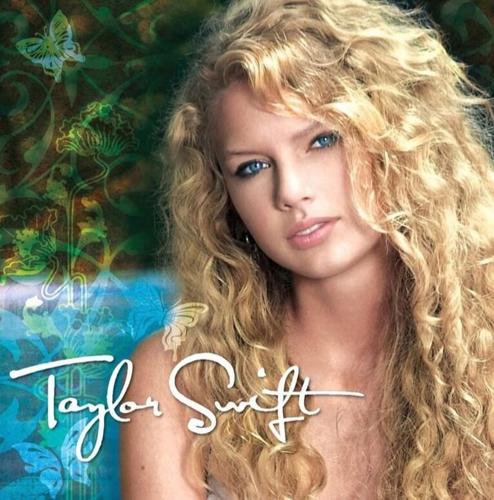 Swift launched her music career at the age of 16 with her self-titled debut album, which featured 15 pop-country hits. Swift was an unexpected presence as a teen, to say the least – her youth contrasted both the audience and talent in the country scene, but the music spoke for itself with her emotional influence, story-telling abilities, and pure catchiness. Her first single, "Tim McGraw," established her presence, talent, and worth.
"Taylor Swift" sold millions of copies, and the young new artist was emerging as a genre standout. However, she was attracting attention from more than just traditional country fans in Nashville, where she began her career.
Swift's self-professed lyrics in "A Place in this World" pretty much sum up the album's aesthetic and overall listening experience: "I'm just a girl / Trying to find my place in this world / Turned on the radio, put on my old blue jeans / And I'm wearing my heart on my sleeve / Feeling lucky today."
We celebrate everything related to sparkly eyeshadow and cowboy boots these days. Swift practically trademarked curly hair as well as the color blue in 2006. This is a summery, colorful, and innocent era in which Chevy trucks with the windows rolled down, blue jeans, and backroads are fashionable.
"Picture To Burn," "Teardrops On My Guitar," "Should've Said No," and "Our Song" are all cult classics from the debut album. "Mary's Song," "Tied Together with a Smile," and "A Place in this World" are the dark horse contenders, according to Swifties.
Expect banjo-playing, acoustic guitar jamming, and harmonica-filled classics on "The Eras Tour."
Fearless (2008)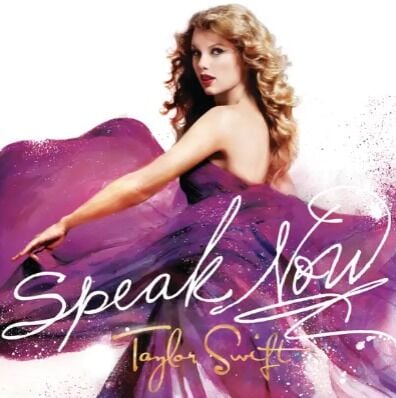 Taylor Swift's second studio album, "Fearless," was released two years after her debut.
Sticking to her country-pop roots, this album marked a watershed moment in Swift's career, when she used her uniqueness and fresh perspective in the industry to capture millions of hearts and achieve massive commercial success. She created an evergreen, award-winning, and record-breaking track by writing about love, heartbreak, hope, and sadness while capturing it with astute maturity. "Fearless" went on to become the most nominated country album in history.
Swift kept the cowboy boots and acoustic guitar of her debut album but upped the ante, leaning heavier into the pop side of her album and foreshadowing her future success in the genre with a high-school-prom feel. Another summer staple, this era is fearless, with songs that make you want to jump around your room and scream in your car.
When someone refers to themselves as being "in their Fearless era," it appears to have less of a fashion or aesthetic sentiment than eras like "Taylor Swift," "1989," or "Red." The "Fearless" era is a state of mind.
The central theme of this album's lyrics appears to represent hope for the future in terms of love, personal success, happiness, or whatever meaning the Swifties place behind the lyrics.
Popular singles from the album include "You Belong With Me," "Love Story," "Fearless," "Fifteen," and "White Horse." Swift fans will recognize her song "Crazier" from the "Hannah Montana: The Movie" soundtrack as another highlight of the Fearless era. "Hey Stephen," "The Way I Loved You," and "Forever & Always" would also be feathers in the Swifties' cap, who have been fans of the album since they had to listen to it on CD.
Swift re-recorded and re-released the original album in 2021, along with six previously unreleased songs dubbed "From the Vault." "Fearless (Taylor's Version)" was the first step in her journey to re-release her first six studio albums after the masters to her songs were sold to Scooter Braun, a talent manager, without her consent while she was signed to Big Machine Records.
Swift shared a collection of songs that didn't make the cut the first time around with her fans in the re-release with the addition of vault tracks. "Mr. Perfectly Fine" and "You All Over Me" are fan favorites.
Red (2012)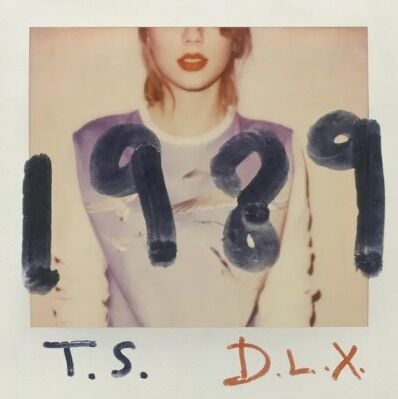 Taylor Swift was a certified super star by the time she released her fourth studio album, but she wasn't done growing. Swift broadened her palette and embraced her natural affinity for pop stardom on "Red," while still retaining hints of the country story-telling that longtime fans adored. In 2012, Taylor Swift effectively owned the color red.
Swift shocked the world with her debut single, "We Are Never Ever Getting Back Together." Whereas her debut and the three albums that followed were all fairly cohesive, the first singles from "Red" marked the first major turning point and reinvention in her career. So long, curls and flowing gowns.
Swift, despite being only 22 at the time, had been in the industry for some time and had begun to develop a more mature feel in both her artistry and presentation. Straight hair, bangs, a fall aesthetic, preppy influence, and red lipstick are all hallmarks of this epoch.
A Swiftie in their "Red" era is "happy, free, confused, and lonely all at the same time," as stated in the song "22." They might even be feeling "miserable and magical" at the same time.
This dichotomy in "Red" — embracing youth and independence, having fun with friends while also experiencing deep, profound hurt and loneliness — kept Swift's music in a trance.
The return of the "Red (Taylor's Version)" era in late 2021 was spectacular. The vault tracks featured a ten-minute long version of the fan-favorite song "All Too Well," as well as a short film to accompany it, as her second step in the journey of owning her songs.
A remixed version of "Girl At Home," the return of the country accent and harmonica in "I Bet You Think About Me," and a Phoebe Bridgers feature in "Nothing New," in which Swift opens up about her constant need for reinvention as a result of her fear of losing novelty in the eyes of the public were also highlights of the re-record.
Nothing quite compares to the "Red" era. The autumn leaves were, in fact, "falling down like pieces into place," as Swift writes in "All Too Well." It was safe to assume that if someone was listening to music in November 2021, they were listening to "Red (Taylor's Version)."
Reputation (2017)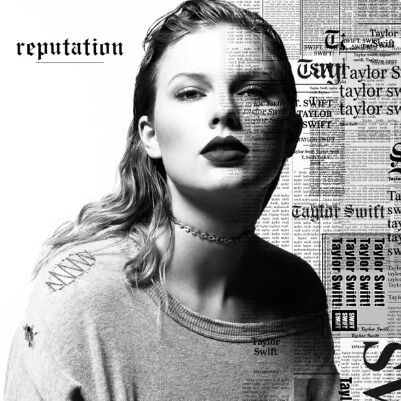 Only true Swifties appreciated all the cunning, love, and villainy that this period in Tay-lore had to offer in real time during one of her most iconic eras. Taylor Swift's carefully crafted public image crumbled following her feud with Kim Kardashian and Kanye West over lyrics West wrote about Swift in his song "Famous." The fall arrived quickly – nearly overnight. Taylor Swift then went radio silent, disappearing from public view between 2016 and 2017.
Swift returned with nothing but music. She did not editorialize her sixth studio album and did very little promotion outside of her own scant social media presence. She even stated on Instagram prior to the album's release, "There will be no further explanation." There will be only reputation."
The "reputation" era is both fascinating and cruel.
Swift expanded her musical sphere even further with hip-hop and electro influences, now that she possessed the new power of edginess. The presentation, style, and symbolism of the album "reputation" were all dark. Taking inspiration from her song "Blank Space" from "1989," in which she played the character of the crazy ex-girlfriend media outlets made her out to be, Taylor Swift not only took on the role of the villain, but made it enticing in her "reputation" era. Assuming the phony identity bestowed upon her by those who despised her, she leaned into the absurdity of the blame they heaped on her. Swift's music invalidated what the haters had to say.
Swift killed the carefully crafted persona she had developed over the years, both literally and metaphorically, and embraced her true colors. Swift's drama and scrutiny were hardly the focus of the contents of "reputation." She wrote mostly about love in this album, as well as how being mocked by the world affected her mentally and emotionally. Swift's "reputation" is admirable in its combination of bite and vulnerability.
Swift fakes a phone call in "Look What You Made Me Do," the lead single from "reputation," saying, "I'm sorry, but the old Taylor can't come to the phone right now." Why? Oh, because she's no longer alive."
Swift appears to have risen from the dead in "The Eras Tour," and all Swifties are grateful for that.
You will not know if someone is in their "reputation" era because they have most likely already left in a "Getaway Car."
Lover (2019)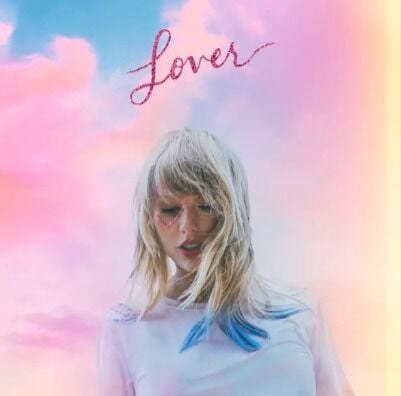 The album's soft pinks and blues represent a more laid-back aesthetic, which contrasts with the record's two lead singles, "ME!" and "I Forgot That You Existed." Nonetheless, this album has a summertime feel of both pining and car singing.
Swift stated on Instagram that her seventh studio album is about "love, its complexity, coziness, and chaos." She writes about all the love that surrounds her and the complicated relationship she has with it, which is almost a mirror image of the themes in her career's grand story up to that point.
Swift was willing to pare back significantly in her seventh studio album, "Lover," following the whirlwind of "Reputation." With a blissful yet still introspective and dynamic album, "Lover" is one of Swift's more underrated eras due to its brief spotlight due to the COVID-19 pandemic and subsequent release of "folklore." The "Lover" era, like the "Fearless" era, is more of a mindset expressed through lyrics and open to interpretation. It demonstrates the vividness and compelling nature of Swift's writing once more.
folklore/evermore (2020)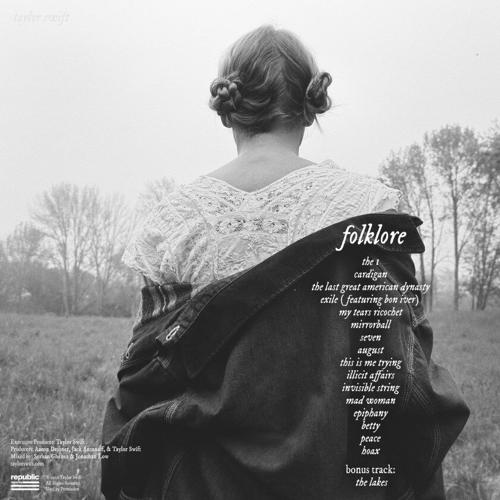 The folklore and evermore eras beg to be combined, as Swift considers them sister albums. Taylor Swift used the COVID-19 pandemic to let her creativity run wild, writing, producing, and releasing the album during the outbreak.
Her eighth and ninth indie-folk albums, stripped down even further from "Lover," were announced the morning before their midnight releases.
These eras are elegant, mystical, and beautiful, from the style to the sound to the font she used to promote the albums. Swift returns to her roots and the beginning of her career in many ways, with an ethereal, dream-like feel.
Both eras have a witchy, cottage-core aesthetic — fantastical as well as a nod to Swift's true roots in storytelling, built on her country background. Swift replaces the cowboy boots and Chevy trucks with the iconic cardigan this time, though she does bring back the harmonica and fairy tales. The music of this era makes you want to skip through a field.
Swift described "folklore" as a way for her to "escape into fantasy, history, and memory." She told the stories "with all the love, wonder, and whimsy they deserve," then handed down her folklore to fans. Swift was unable to leave the enchantment behind her after the release of "folklore," and thus released "evermore" just five months later.
Midnights (2022)
What's fascinating about Taylor Swift's various eras is that they can only be identified by looking back. It could be related to the feeling that many Swifties have of growing up with the artist. So, yes, we are living in the "Midnights" epoch. Still, it's hard to say what that means right now.