After looking into "strategic alternatives" at Old Trafford, the Glazer family, who have controlled United since May 2005, declared last week that they are open to selling the organization.
The American owners controversially acquired Manchester United in a £790 million leveraged buyout and have subsequently fallen out of favor with some Red Devils fans.
Since then, the Glazers have racked up debts totaling more than £500 million at the club, and their failed attempt to launch the European Super League only stoked further fan demonstrations outside Old Trafford.
The BBC understands that the Glazer family would most likely agree to a deal by the spring of next year, though they might yet decide to keep Man United and reverse their plan to sell.
Last week, the Americans made it known that they would sell the club for a minimum of £5 billion. For £4.25 billion, the Todd Boehly-led Chelsea consortium acquired Stamford Bridge last summer.
According to reports, US tech giant Apple and Spanish fashion tycoon Amancio Ortega have both expressed interest in purchasing Manchester United. However, it is likely that they will have to pay more than the club's valuation, which was $3.65 billion (£3.05 billion) on the New York Stock Exchange at the end of trading on Tuesday.
The Glazer family 'could well sell Manchester United to new owners by the end of the season'
Fans have continually protested against the Glazers since their £790m takeover in May 2005
The Glazers have angered supporters with their running of the club and transfer decisions
Following Cristiano Ronaldo's bombshell, tell-all interview with Piers Morgan earlier this month, which revealed the lack of advancement Manchester United had made under the Glazer reign, the club's owners decided to sell the organization.
The Portuguese superstar criticized the board for appointing interim manager Ralf Rangnick and said that Manchester's training facilities had barely improved since he departure for Real Madrid in 2009.
With Erik ten Hag as the team's new head coach, the new owner of United will undoubtedly be faced with refurbishing Old Trafford and Carrington facilities in addition to paying the initial purchase price.
Man Utd 'treasure' is 'admired' by famous bosses, brilliant Ten Hag helps secure imminent deal
Two of the most prominent managers in the league have heaped praise on a Manchester United attacker for providing Erik ten Hag with a significant boost at precisely the right time.
After a terrible season the previous year, Marcus Rashford has made a spectacular comeback this time around. This year, the 25-year-old forward has contributed to Manchester United's success by scoring eight goals and providing three assists. Both of those tallys are higher than his overall totals from the previous campaign combined (five goals, two assists).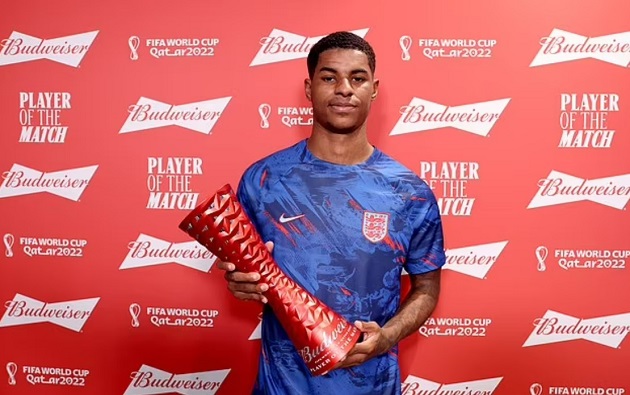 Since Erik ten Hag took over as head coach, Marcus Rashford has appeared to be a guy with a goal, and the Dutch coach deserves a lot of credit for reversing Rashford's fortunes as a forward.
Gareth Southgate, the manager of the England national team, is another person who has Ten Hag to thank. Marcus Rashford is tied for first place in the World Cup scoring with three goals.
Rashford's value to Manchester United has increased significantly as of late as a direct result of Cristiano Ronaldo's untimely departure.
At this point in time, Ten Hag's only two senior and recognized possibilities for the center-forward role are Rashford and Anthony Martial.
A new striker is planned to be brought in during the month of January, despite the fаct that Rashford will be difficult to displace given his outstanding performance as of late.
Mauricio Pochettino and Sven-Goran Eriksson, two of the most prominent managers in the world, have taken notice of his performances as well.
Sven has Rashford on his want list along with Gerrard, Beckham, and Rooney…
Eriksson oversaw England from 2001 until 2006, and he recently told the Manchester Evening News that Marcus Rashford is the one player he wishes he could have taught back in the early 2000s. Eriksson was in charge of England during those years.
The Swede remarked that he wished he could have been Rashford's coach. "He's a tremendous talent on the football field.
When an other team has to worry about a runner that is as fast as he is on their side, it is a huge advantage for the team that has him.
"We had some top players in my time but he's one player I'd have loved to have in my squad."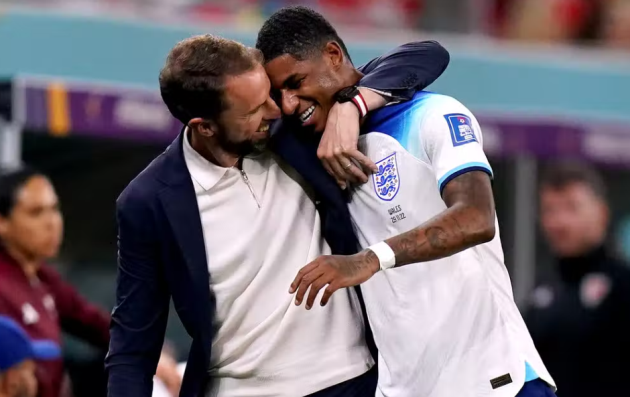 Pochettino, a manager who has previously held positions at Tottenham and PSG, has also praised Rashford.
The Argentine player stated the following to Sky Sports: "I've always loved him, I knew of his progress since I was in England, but I think he's a terrific player."
"In order for him to compete at the highest level, all he needs is some self-assurance and for him to believe in himself." There is no question about the caliber of him.
Rashford's self-assurance appears to have been restored because to Ten Hag's efforts, which were inspired by Mauricio Pochettino. In addition to this, it appears that the attacker is getting ready to make Old Trafford his home for the foreseeable future.
The impending signing of a new contract by Rashford comes at an ideal time for Ten Hag, given that Ronaldo will be leaving United in the middle of the season.
A decisive victory for Ten Rashford's current contract is set to expire during the summer of 2019, but Manchester United maintains an option to extend it by one year.
However, rather than exercise that option, the Mirror reports that United are doing all in their power to lock Rashford into a contract that is both more lucrative and longer-term. This makes perfect sense.
Rashford has the same оutlооk on his career as the rest of United's fans, and the player has made it clear that staying at his hometown club for the long haul is his top priority right now. This is excellent news for all United supporters.
He had been said to be interested in playing for Paris Saint-Germain during the previous summer, but it now appears that any transfer interest is likely to be met with a rapid rejection from both Manchester United and Rashford.