Marcus Rashford of Manchester United is incredulous that Barcelona was not fined for a foul when Jules Kounde looked to knock him to the ground in a contentious incident at Camp Nou.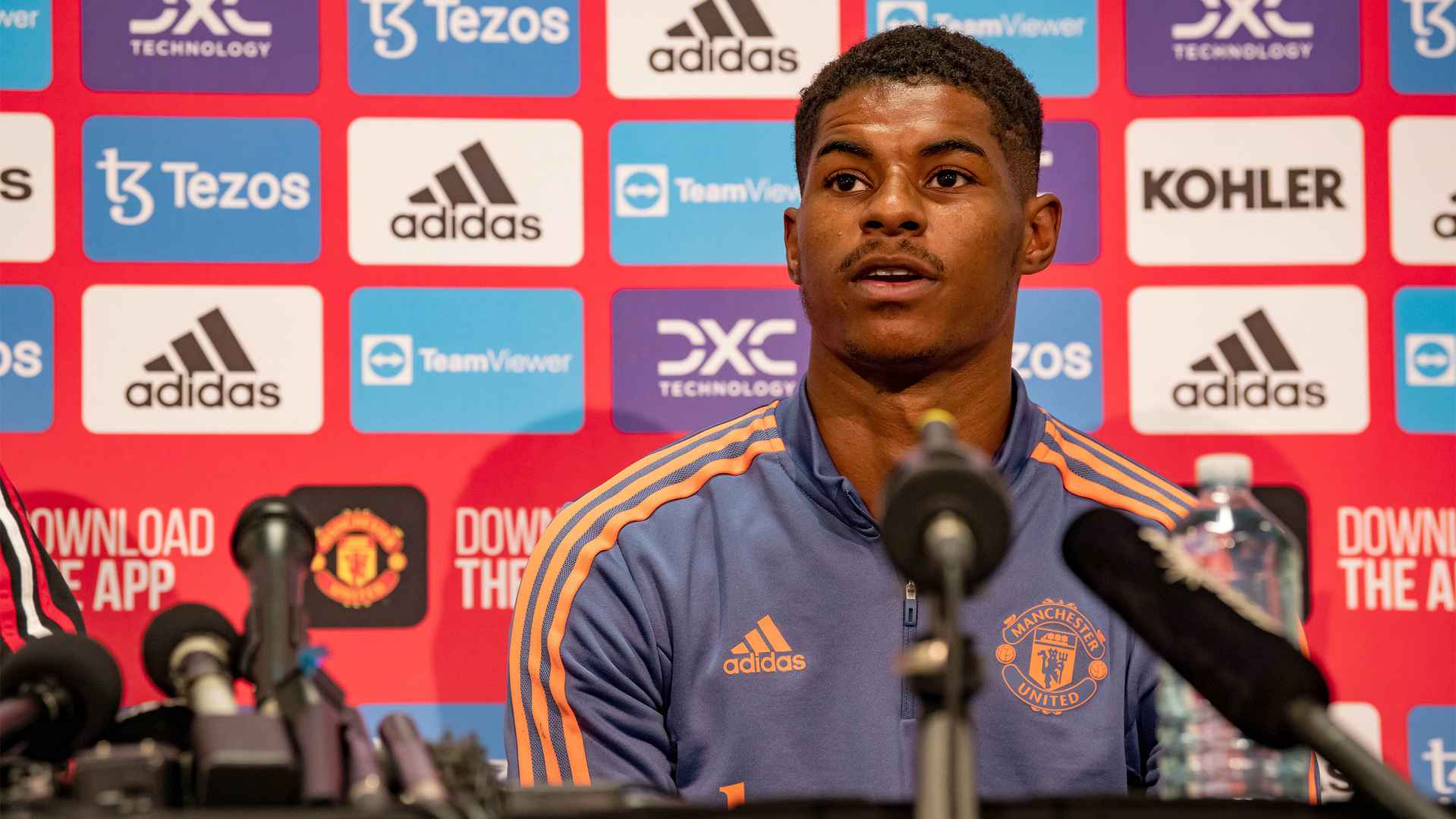 Just after the hour mark on Thursday night, with United ahead 2-1, Rashford appeared to have a great chance to increase that lead, but Kounde's intervention forced him to the ground.
Erik ten Hag was furious on the sidelines when referee Maurizio Mariani decided the challenge wasn't a foul. The Dutchman complained to the assistant about the event, but the assistant gave him a yellow card for his efforts.
Although additional replays rҽvealed the incident was outside the penalty area, the popular view was that a free-kick should have been given, which might have resulted in Kounde receiving a possible red card for blocking a chance to score.
When Rashford was questioned about the situation following the 2-2 draw, he said that he couldn't believe a foul hadn't been called.
"It's a massive moment in the game," Rashford told BT Sport. "To be honest, I've not watched it back, but in the moment, I don't understand why the linesman or the referee thinks why I'm going down there.
"I've touched it, went past him, my foot is in front of the ball and he hits my leg. It's clear contact.
"It's not a penalty but it's 100% a foul for me, but like I've said, I've not watched it back."
Three injuries strike Manchester United just before games against Leeds and Barcelona
Due to an illness or injury, Scott McTominay, Christian Eriksen, Donny van de Beek, Antony, and Anthony Martial were unable to attend the Leeds draw.
The Manchester United trio of Anthony Martial, Antony, and Scott McTominay are not anticipated to be available for the opening leg of the Europa League play-off against Barcelona next week, according to Erik ten Hag.
The trio is all but guaranteed to miss Sunday's Premier League rematch against Leeds United, and Ten Hag said they won't be eligible for the European match in Catalonia the following week.
"I don't expect but we have some days, obviously," Ten Hag said of their possible return at Elland Road, "but I don't expect it and if I can oversee it until now I don't see any new problems coming up.
"Will they be back against Barcelona? I think same answer. I can't say for 100 per cent but I don't expect it."
Martial has suffered a hip injury, Antony has a leg problem and McTominay has been absent for the last three games with an unspecified injury.
Aaron Wan-Bissaka, who missed the midweek match with Leeds due to illness, might be able to play at Elland Road as Casemiro is still suspended, Christian Eriksen is out until late April with an ankle injury, and Donny van de Beek is out for the rest of the season with a knee injury.
Ten Hag agreed that the players' workload had increased due to a demanding season that included the World Cup in November and December, but he insisted that Eriksen and Martial's setbacks had nothing to do with the Qatari finals.
"So if you see Christian Eriksen, you can't see that as an impact from a tough season," Ten Hag added, "but definitely, it's a tough season with the World Cup in between and a lot of load, overload, from the players, that's quite clear. That process is already longer term coming on, that the load on the players is too much.
"Christian Eriksen, you can't put that under that reason (of the World Cup). Martial, you can't put that under that reason. It's really individual, how we can see it and how we find reasons why things happen.
"But also injuries, if you play top football, you go across limits and injuries will come up, that's also a normal issue, I would say."