It reminded me of Robin van Persie's incredible volley that won the Premier League for Manchester United ten years ago.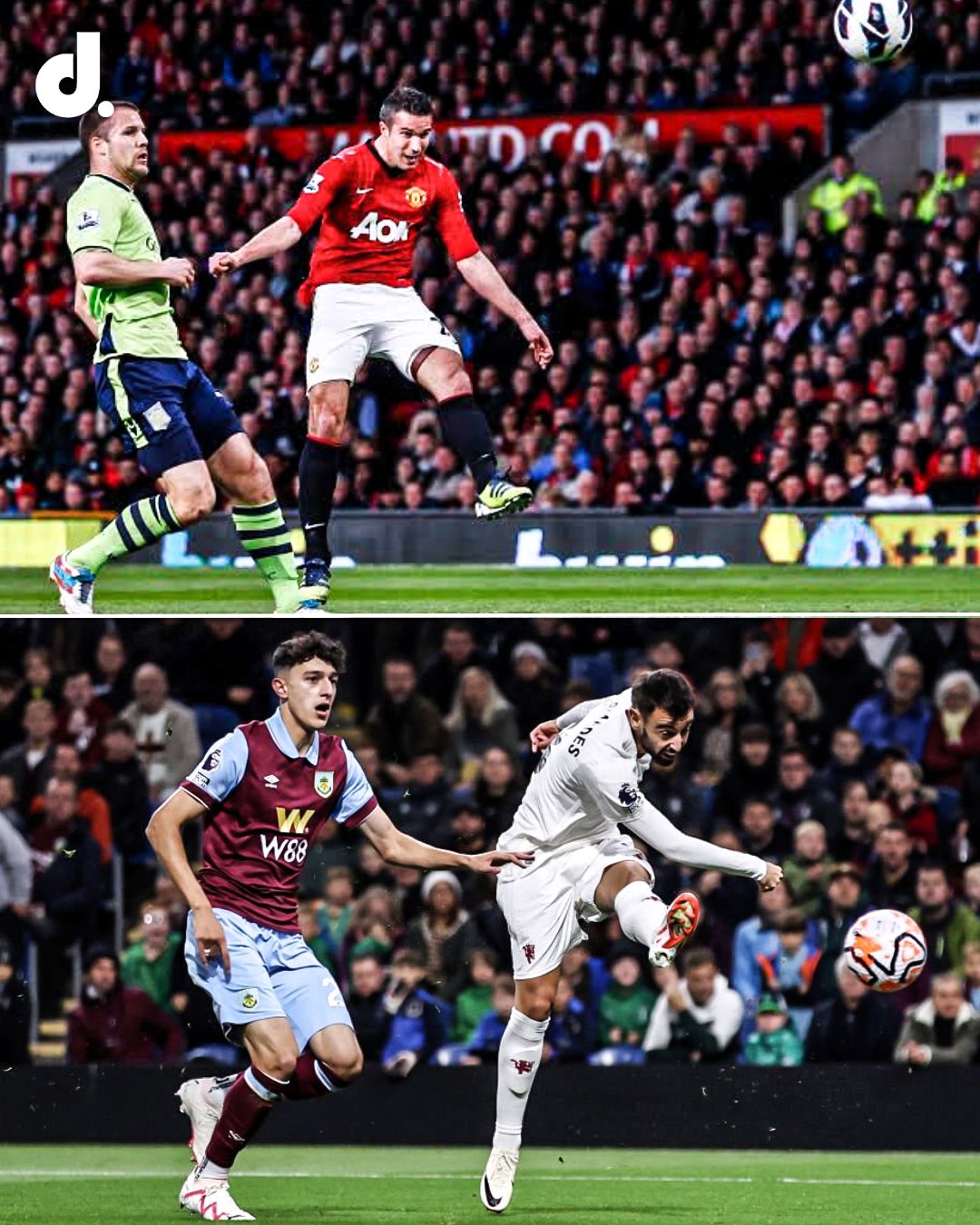 United may not be able to win the league this year, but Bruno Fernandes' stunning angled volley right before halftime could have a major impact on the rest of their season. United needed a leader after three straight losses, and Fernandes stepped up to the plate when they visited Burnley and came away with a win.
Ten Hag's announcement of Fernandes as United's new captain during the club's summer preseason tour of the United States was met with surprise and skepticism.
United have been led by some formidable captains over the years, including Bryan Robson, Steve Bruce, Roy Keane, Nemanja Vidic, and Wayne Rooney, all of whom were unrivaled in their dedication and drive.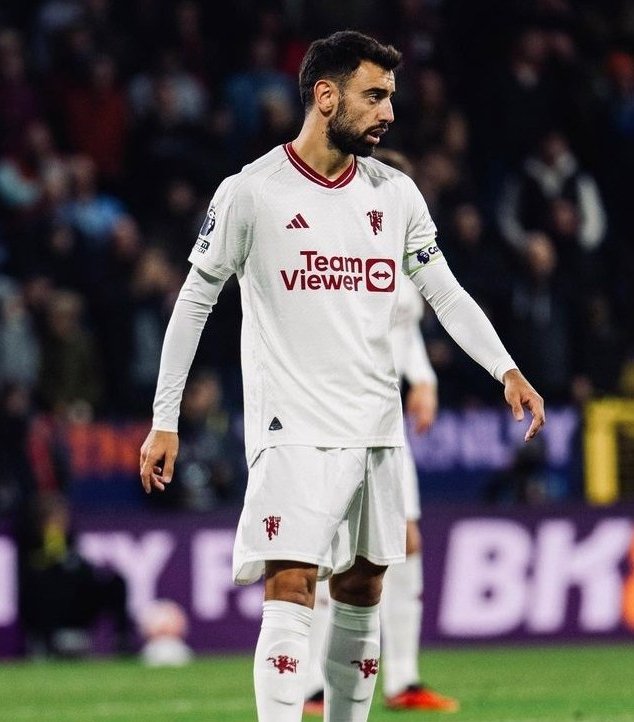 Fernandes did not look to follow that outstanding tradition, especially when he went AWOL like so many of Ten Hag's side in United's devastating 7-0 defeat at archrivals Liverpool last season. His tendency to resort to histrionics when decisions go against him and his propensity to fall to ground too easily didn't exactly make him stand out as the most qualified person to take over as captain from Harry Maguire.
Despite United being outplayed by Burnley for the majority of the first half, Fernandes proved in a matter of seconds why he deserves to captain Ten Hag's side with a finish that few players would have the vision and technique to accomplish.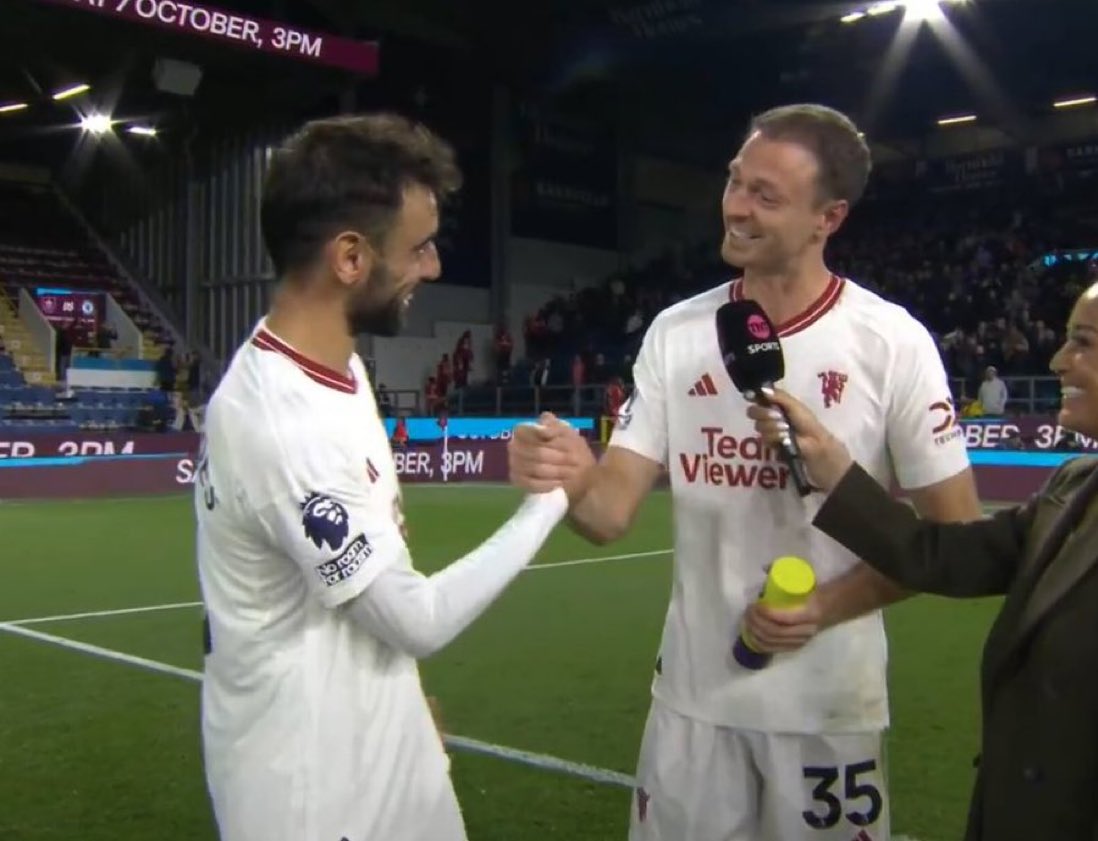 When Jonny Evans lofted a long ball over the top of the Burnley defense in the direction of Fernandes, the Portuguese international had a tough angle to work with and the dаnger seemed minimal.
But much as Van Persie did in 2013 against Aston Villa at Old Trafford, watching Rooney's pass the whole way before firing it into the net first-time with an unstoppable cocktail of technique and power, Fernandes shown that he can change the course of a game in an instant.
Speaking as a former United captain himself, Rio Ferdinand remarked, "That is what captains do," while analyzing the game on TNT Sports. When "something special" is needed, "they step up in big moments."
The goal set up a crucial victory for United, relieving the burden on Ten Hag and his players after a dismal start to a season that had been met with such high expectations.
Ten Hag and his squad did not expect to lose four of their first six games this season after finishing third last year and ending United's six-year trophy drought by winning the Carabao Cup.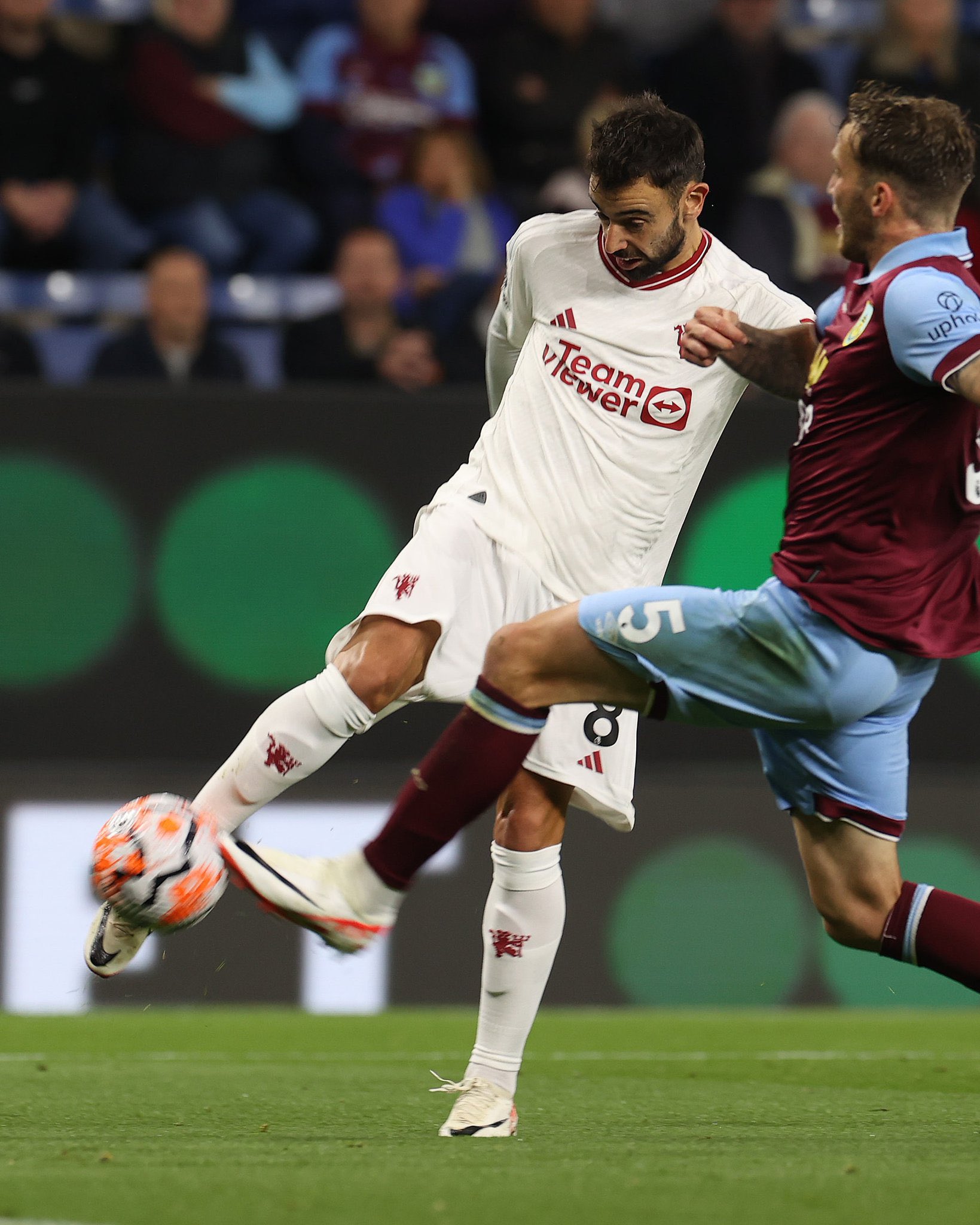 This victory has provided some relief from their dismal start, and their next five games are against Crystal Palace (in the Carabao Cup and Premier League), Galatasaray, Brentford, and Sheffield United.
Ten Hag has been playing with a depleted roster due to injuries and other circumstances that have kept many players away from the field.
Evans, who had been away from United for almost a year before returning on a one-year agreement, started for United for the first time since March 2015, highlighting the dearth of resources at Ten Hag's disposal.
After injuries to Lisandro Martinez and Sean Maguire, and Raphael Varane's relegation to the bench for four games, Ten Hag opted to start Evans. Evans, who was held hostage by injuries all of last year at Leicester, made just his fourth Premier League start of 2023. This was a risky move by Ten Hag.
Because of the extensive absences (the entire starting defense was sidelined), and because Ten Hag was afraid to take a chance on Varane by starting him from the get-go, United's manager put his faith in Evans.
With a strong defensive performance and an assist for Fernandes, the two were key to United's important and hard-earned win. The 35-year-old, who had a first-half header ruled out for offside, vindicated Ten Hag's judgment.