Sport
Sergio Gomez and Erling Haaland highlight Man City's 'expert' skill in transfer negotiations
Sergio Gomez and Erling Haaland have been unveiled as Manchester City players, along with photos of them as youngsters supporting the Blues.
Sergio Gomez didn't seem to need much convincing to join Manchester City.
In his first interview as a Blue, he recalled how he got his love of City from his older brother, who asked him to buy him a shirt with the words "Silva 21" when he visited London. As an attacking midfielder growing up in Spain, it's easy to see why Gomez looks up to David Silva as a hero.
Gomez also spoke about following in Silva's footsteps by wearing the no.21 shirt, as did Ferran Torres, and his excitement at working with former City captain Vincent Kompany at Anderlecht. So when City unveiled Gomez alongside a photo of the left-back as a child wearing a home shirt, it wasn't a surprise.
Gomez's ties to City saw him describe his transfer as a 'dream move,' with Anderlecht saying they couldn't stand in the way of that dream, much like when City unveiled Erling Haaland recreating the now-famous picture of him relaxing on a sofa in an old City top.
According to their CEO, Peter Berbeke: "Obviously, we always intend to keep good players with us for an extended period of time. However, every now and then, a player is presented with a "once in a lifetime opportunity," which we do not want to pass up. Sergio's development is yet another example of how this club nurtures young talent and prepares them for the highest levels of competition."
Some on social media will mock Haaland and Gomez for their previous City support, but the fact is that a decade of success means that today's professionals will have been growing up when the Blues were just getting started under Sheikh Mansour's ownership.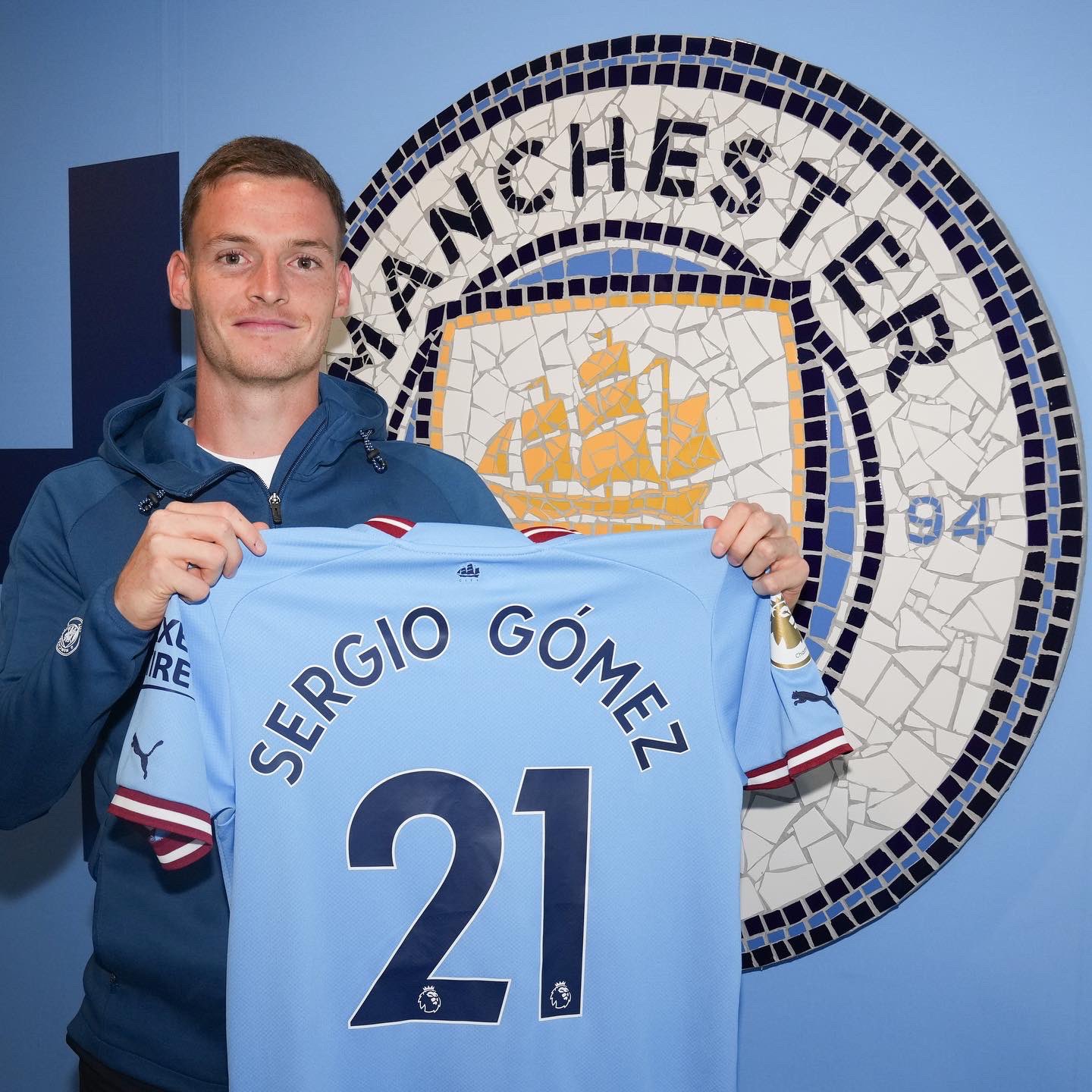 Of course, Haaland's ties to City go back further, with his father having played for the club long before the takeover, but the striker has also spoken about watching City's early 2010s team and the players who were part of those first Premier League-winning teams.
Gomez regarded Silva as his idol, demonstrating how a team's success, or even having individual flair players for youngsters to emulate, can entice someone to join a club. City are now looking for players who will only know City as a club that competes for trophies and attracts world-class players. Some may even support City, which was never likely even five years ago unless the player was from Manchester.
That is the type of assistance that other major European clubs may have received in the past. Consider how many players claim to have grown up watching Arsenal and Manchester United, or how, despite their financial difficulties, Barcelona continues to hold sway in Spain.
It's not the only reason players join clubs, but the longer they stay at the top, the more players may want to join City. And the more players who want to join for emotional as well as football reasons, the easier some future transfer negotiations may be.