Since the beginning of the concert series, BLACKPINK has worried fans by revealing his worrying health situation, making mistakes while performing, etc. And another bad news is that the show in Indonesia will be difficult to come!
The stressful work schedule makes fans worry about BLACKPINK's healthRecently, when BLACKPINK was doing a global tour called Born Pink, fans captured the moment when the group's oldest sister – Jisoo had a sore throat. In particular, this is not the first time Jisoo has been caught with lymph nodes in her neck, so fans expressed concern for her health.
YG Entertainment confirms that Jisoo (member of BLACKPINK) is still healthy
In response to fans' concerns, BLACKPINK's management company – YG Entertainment said, "Jisoo is doing well with the global tour schedule. Her health is fine."
However, on BLACKPINK's fanpage, fans expressed concern about the girls' stressful working schedules. They are concerned that the working schedule without days off will make the members exhausted and unable to devote themselves to each performance.
In mid-September, BLACKPINK released the album Born Pink, marking a comeback after 2 years of absence. Along with that is a world tour expected to last 5 months, from October 2022 to March 2023 with more than 50 performances in 23 cities around the world.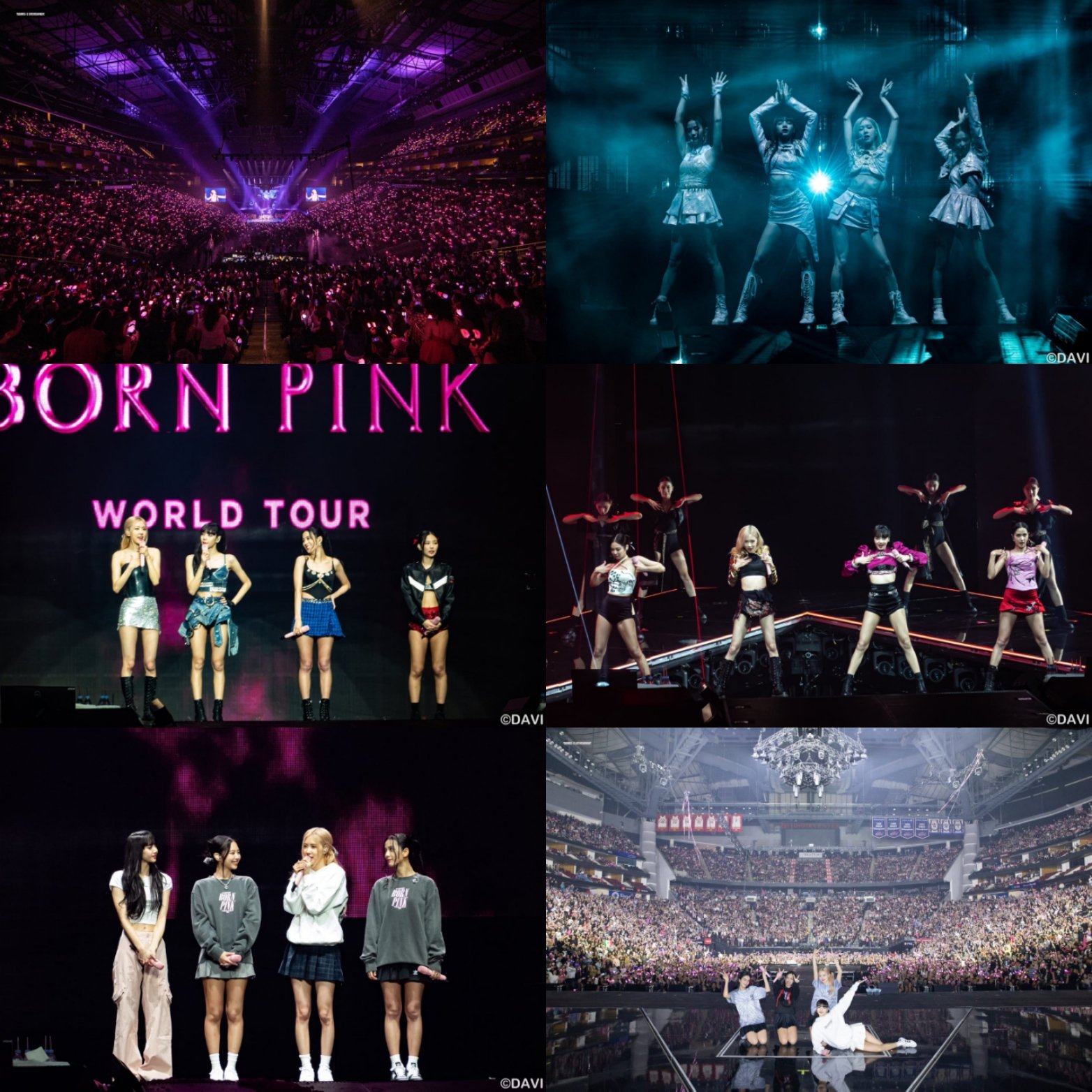 On October 15, BLACKPINK officially kicked off the tour at KSPO Dome (Olympic Gymnastics Arena) in Korea. This is the group's first world tour after a four-year hiatus.
BLACKPINK officially started their world tour on October 15 (Photo: YG Entertainment).
Since September 2022, the 4 girls have been working at full capacity when performing in Korea and abroad and carrying out the promotional schedule for the album. The flight back and forth between Korea and the US and some other countries makes the members tired.
During a recent fan signing event in Seoul (Korea), Rosé revealed that her constant overseas schedule made her quite tired when she was not used to the time difference. The concerts in many different locations around the world are only 2-4 days apart, not to mention the travel time on the plane that makes them have no time to rest and recuperate.
Recently, fans noticed that BLACKPINK made many mistakes in choreography or showed fatigue during concerts. They believe that it is the non-stop work schedule that causes the girls to look lifeless on stage.
Some viewers commented, BLACKPINK looked tired and lifeless on some nights (Photo: Naver).
Through the performance recording video shared on social media recently, the audience noticed that Jennie didn't seem to perform some movements due to forgetting the choreography. The female singer also lost her balance and leaned back during a performance.
Some fans have defended the group and said that BLACKPINK's dance mistakes are often exaggerated on social media. According to them, the girls still completed most of the performance stage and received positive reviews from the audience going to the live show.
The group's concert in Indonesia is difficult to take placeAccording to information posted on the official website of BLACKPINK, the group will have 2 concerts at GBK Stadium in Jakarta (Indonesia) on March 11-12, 2023.
BLACKPINK's concert in Indonesia in 2023 is difficult to take place (Photo: News).
However, according to Indonesia's Coconuts Jakarta, when asked about BLACKPINK's ability to perform, the Indonesian Minister of Youth and Sports replied, "Definitely not."
It is expected that, starting from December, the GBK stadium must be closed for repair and upgrade, in preparation for the 2023 U20 World Cup sports event, taking place in Indonesia from May 20 to June 11 next year.
The Indonesian Minister of Youth and Sports affirmed that even if the repairs were finished earlier than planned, the stadium would not be used for any other purpose.
At the time of publication, BLACKPINK's Jakarta concert venue was still listed as GBK Stadium on the group's official websites and the IME promoter. Neither IME nor the other Live Nation promoter for BLACKPINK's concerts in Jakarta have yet to comment on the news.
6 years since their debut, BLACKPINK is Korea's biggest girl group with 6 videos reaching more than 1 billion views on YouTube. The four girls of the group are dominating the world fashion scene as ambassadors for a series of luxury brands such as Dior, Chanel, Saint Laurent, and Celine thanks to their strong influence on the global audience.