No one knows the details of  BLACKPINK 's world tour  more than the man who oversees everything. Amy Bowerman , creative director of visual agency  Ceremony London , recently had an interview with  iD , where she talked about her experience on the BORN PINK tour   so far.
Amy Bowerman | @amylouisebowerman/Instagram
BLACKPINK | @amylouisebowerman/Instagram 
Aside from the fact that most of the women were in charge behind the scenes, Amy was surprised that the four members were so heavily involved in the planning process.
"When I entered YG Entertainment, I thought, oh, I've never worked with a female lighting designer  before. But they say,  'all the lighting designers here are women',  which is amazing. I also have a feeling that we're not going to talk much with the artists, that they won't be involved or have an opinion, but they're very interested in everything they do, especially the music." — Amy Bowerman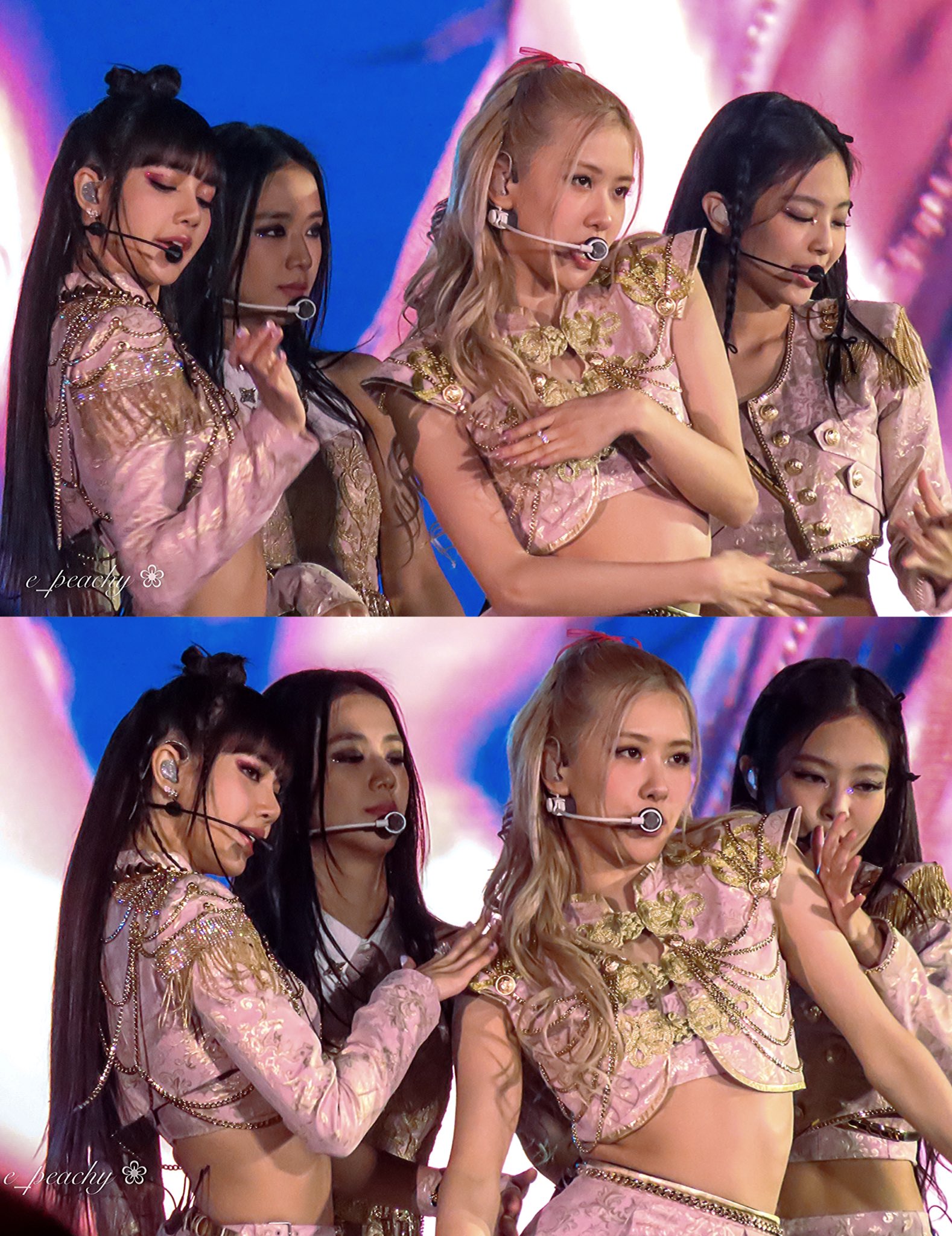 While  Jennie ,  Jisoo ,  Lisa ,  and  Rosé  have mostly left the visual aspect of the show to the company, they've definitely gotten to work on preparing the performances and the roster. This was not the norm in Amy's experience, she was used to artists who were mostly concerned with their own rehearsals.
"If BLACKPINK isn't happy, they'll walk into the studio and say,  'we need to change this.' I don't think it's a secret but it's certainly less accepted that they can have autonomy." — Amy Bowerman
| @amylouisebowerman/Instagram
She added that they were super excited to be on the tour and that every member was "invested a lot" in their music. Although their schedules are always packed, they still manage to find time to devote to their craft.
"They invest so much in their music, they spend all their time in the dance studio or in the studio with [their producer] Teddy." — Amy Bowerman
BLACKPINK even approached Amy and opened up to her about their feelings, sharing their desire to be able to prove their abilities as a singer on the world stage.
"They told me,  'we have this new record and it's a lot like us, we want to show the world who we are and what we can do and who BLACKPINK is. It feels like they really haven't been able to express themselves as much as they would have liked during this lockdown, they had a  great Coachella  performance, but this tour is really big." — Amy Bowerman
| @amylouisebowerman/Instagram
Finally, the creative director talks about bridging the gap between their desires and her work. She is happy to be able to set the stage for BLACKPINK and create a venue that everyone can enjoy.
"So it's about showing what people already love about BLACKPINK, then showing the new record and how great these shows can be. It's a big celebration of BLACKPINK, of K-pop and the effect they've created around the world. I think that sums up what we're trying to achieve with it." — Amy Bowerman
| @amylouisebowerman/Instagram