Rosé  BLACKPINK  is absolutely gorgeous no matter where she appears. Check out some of her unedited fan photos below that show what the female idol really looks like in real life!
Look at Rosé, how can you resist this beautiful beauty!
Seeing Rosé on BLACKPINK's Born Pink world tour must have been a dream come true.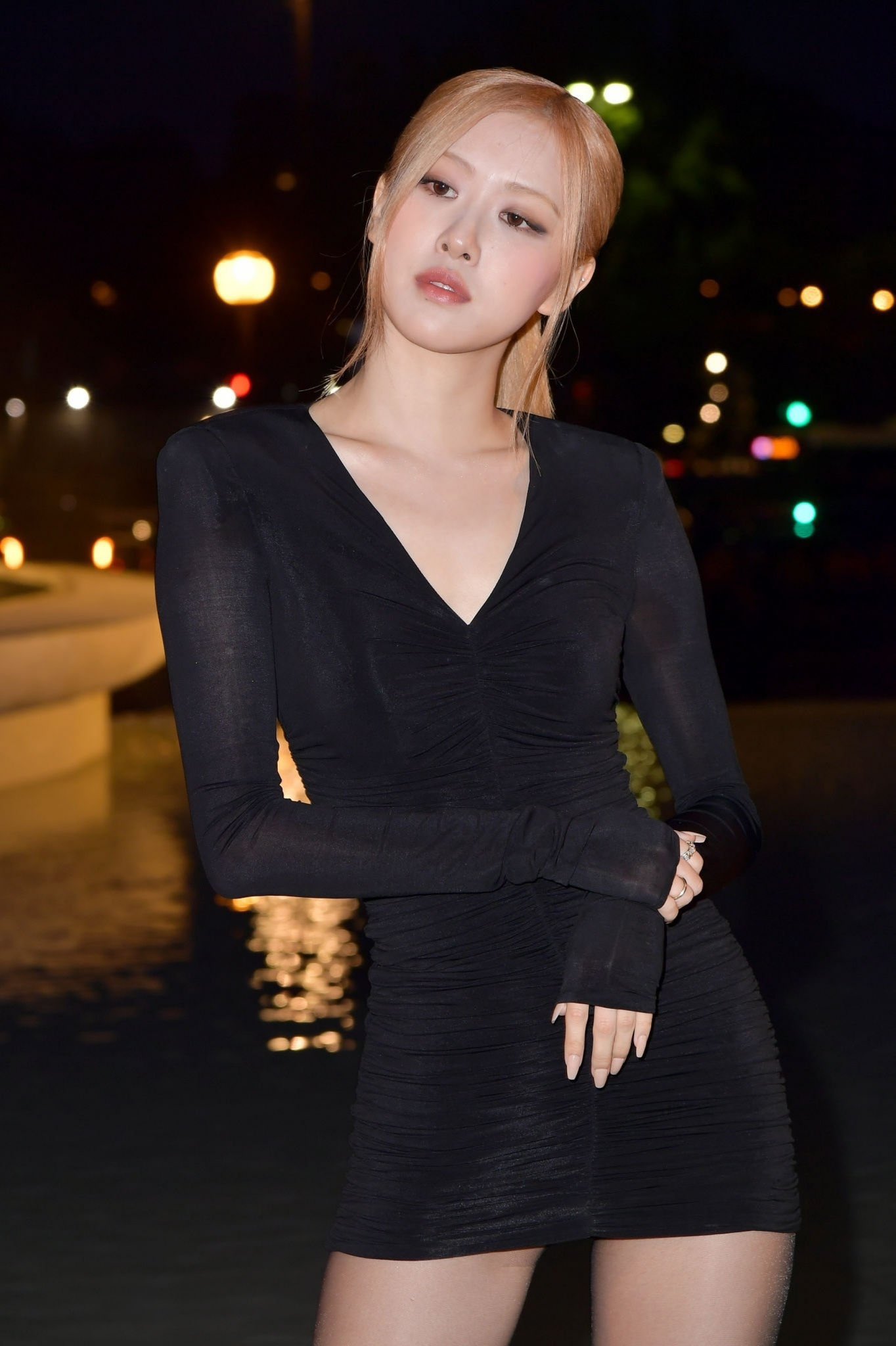 Even when only attending events, all eyes were on her.
We can't imagine how lucky this fan feels.
Close-up of Rosé's flawless skin
Rosé is like a Disney princess in real life
Is the angel here?
Even in the low quality photo, Rosé is still glowing
Rosé's lovely expression when interacting with fans after the Born Pink concert
Rosé's concert photos are always the best
Many of her lovely moments spread on MXH
Besides being cute, Rosé also easily shows strength on stage
No matter what she wears, she's gorgeous
Fans were treated to her untouched beauty as she stopped to give her autographs.
The female idol's airport photos never disappoint
The picture was taken in a hurry but Rosé's visuals are still good
Sometimes casual and comfortable…
Even the low-light photos can't drown her
Photo: Twitter
The smile couldn't be brighter than the "Australian rose"
BLACKPINK Rosé's color is 'extreme' next to the most expensive supermodel on the planet Kendall Jenner
Rosé attracted attention when appearing on the red carpet of the annual event LACMA Art + Film Gala in a classic black dress next to Hollywood beauties such as Kim Kardashian, Kendall Jenner, Paris Hilton…
While 3 BLACKPINK members Jennie, Lisa and Jisoo were spotted shopping in Toronto before preparing to enter the next concert in Canada, the other member of the group, Rosé, is attracting attention when She appeared at the 2022 LACMA Art and Film Gala event held in Los Angeles, USA on the evening of November 5 (local time).
The event honors artists and filmmakers, bringing together famous international stars such as sisters Kim Kardashian and Kendall Jenner, Olivia Wilde, Addison Rae, Andrew Garfield, Billie Eilish, Paris Hilton, Laura Harrier, Sydney Sweeney, Jared Leto…
Rosé and international stars on the event red carpet. Photo: Twitter.
Rosé (BLACKPINK) is the only Kpop idol in the guest lineup. Previously, in 2021, another BLACKPINK member, Jennie, also attended this event.
Notably, recently, the image of the vocalist "Hard to Love" taken with supermodel Kendall Jenner was announced to continue to cause a social storm. At LACMA's intimate dinner, Rosé sat next to Kendall at the banquet table.
Rosé (BLACKPINK) sits next to the world's highest-paid supermodel Kendall Jenner (left) at the party of the LACMA 2022 event.
The Kpop female idol and the most expensive supermodel on the planet had a sharp moment in a photo taken with LACMA Co-Chair, designer Eva Chow. Both Rosé and Kendall Jenner were praised for their beauty, shining charisma, "one nine and ten".
In addition, Rosé posed with Spotify's Global Music Director – Jeremy Erlich, Thai actress Praya Lundberg and Vogue Thailand editor Nichapat. The female idol was also seen chatting closely with Korean-American supermodel Park Soo Joo at the gala dinner.
Rosé (BLACKPINK) with Jeremy Erlich (left) and Nichapat.
Earlier, on the red carpet of the event, Rosé showed off her sexy body, attractive and mysterious charisma with a bold black dress with a bold split and a headscarf designed by the Saint Laurent brand. The female idol also wears a gold ring accessory and a Saint Laurent hand bag.
Photo: Twitter
Photo: Twitter
 Rosé shines on the red carpet of the LACMA 2022 event. Photo: Twitter.
As the global master of the Saint Laurent brand since 2020, Rosé is constantly favored to participate in prestigious international fashion and entertainment events.
At the end of September, "Australian Rose" attended Saint Laurent's show at Paris fashion week 2023 with the position next to famous British supermodel Kate Moss and Justin Bieber's wife – Hailey Bieber. The female idol, with her ingenuity, openness and good foreign language skills, had a fun and friendly conversation with two international models.
Rosé (BLACKPINK) is close with two international supermodels Hailey Bieber and Kate Moss at Paris Fashion Week.
Rosé then had dinner with Hailey Bieber and famous long legs such as "underwear angel" Victoria's Secret – Rosie Huntington-Whiteley, Polish supermodel Anja Rubik… at Saint Laurent's party, led by the creative director himself. create Anthony Vaccarello reception.
During the night party of the MTV VMAs 2022 taking place at the end of August, Rosé took a photo with singer Taylor Swift. At the Met Gala 2021 event, the BLACKPINK female idol also had close moments with supermodel Gigi Hadid, singer Olivia Rodrigo, and actress Talia Ryder.
Rosé made friends with many international stars at last year's Met Gala.
 Rosé has a close relationship in real life with actress Talia Ryder. Photo: Twitter.
Thanks to her fluency in foreign languages, friendliness and ingenuity in communication, Rosé has won the hearts of international stars.