Anthony Martial and Antony were not put on Manchester United's list of players who will go to Barcelona for the first leg of their Europa League play-off match. The Manchester Evening News reported earlier on Wednesday that both players didn't show up to the club's open practice before the game.
Scott McTominay was also not with the group that trained in the morning, and he was not one of the 22 people who flew to Barcelona in the afternoon.
Marcel Sabitzer and Lisandro Martinez were both suspended for the match, so they did not go to Barcelona with the team.
Casemiro, on the other hand, is back in the game because his recent three-match suspension doesn't apply to European games. He will miss the Premier League game this weekend against Leicester, though.
Erik ten Hag said that Frenkie de Jong, a midfielder for Barcelona, is a great player who would help any team in the world.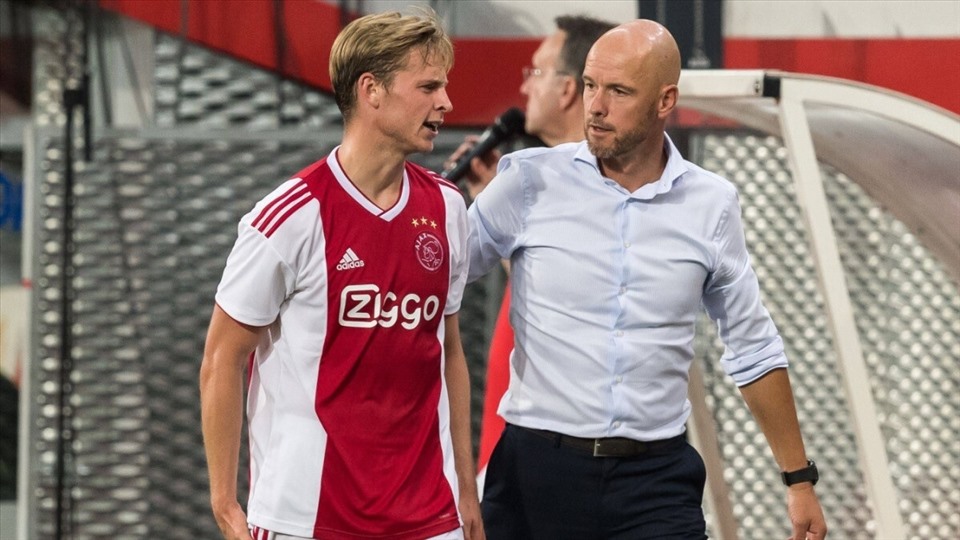 Ten Hag is full of praise for his former 'student'
De Jong was to have cost Man United and Barcelona €85 million, but the midfielder made it obvious he intended to remain in Catalonia, and his pay deferral made a move impossible.
On August 13, Brentford defeated United 4-0, and United gave up seeking for De Jong. They acquired Casemiro from Real Madrid for £60 million, later increasing to £70 million, using the funds they had set aside for the Dutch midfielder.
Ten Hag coached De Jong for 18 months when he was at Ajax. Ajax won their first championship in five years and narrowly missed reaching the 2019 Champions League final during that period. Barcelona spent €85 million in less than two months to get De Jong.
Erik ten Hag, the manager of Manchester United, says something about Marcus Rashford's role
Marcus Rashford has scored 20 goals for Manchester United this season, and the No. 10 could move up to the No. 9 spot if Anthony Martial and Wout Weghorst have problems.
Marcus Rashford has scored two goals in two games as a striker for Manchester United. Coach Erik ten Hag is open to moving him up front.
Rashford was placed on the right wing against Leeds, which is said to be his least preferred position. Ten Hag switched Rashford to the opposing flank at the start of the second half, when United were trailed 1-0.
Raphael Varane scored an own goal in the 48th minute of play to give Leeds a 2-0 advantage. Jadon Sancho, a United attacker, entered the game in place of Wout Weghorst in the 59th minute. Sancho shifted to the left side of the pitch while Rashford moved to the middle. For his 20th goal of the year, Rashford scored off a cross from Diogo Dalot after another three minutes had elapsed.
Anthony Martial has been sidelined for United for 21 of their 35 games this season, and Weghorst has scored just once despite playing in seven of those games. If Sancho is healthy enough to play, Rashford could start at No. 9 for Manchester United on Sunday's game against Leeds at Elland Road instead of Weghorst.
Ten Hag stated, "It's hard to figure out, but I think that after we make that change, it's different for the opponent." (It's difficult to figure out.) " Because of the shift in circumstances, it is challenging for the other person. The defenders are organized in a particular manner and are prepared for a particular attack, but then everything shifts into a different gear.
Rashford, Sancho, and Pellistri came with us when we moved to the new location. And that alters the course of the game entirely, just like what took place on Saturday. Because of that, I believe that our situation has improved.