Sport
'Very disappointing' – Jurgen Klopp's Darwin Nunez decision cost Liverpool against Fulham
Jamie O'Hara says that Jurgen Klopp's decision not to start Darwin Nunez against Fulham proved costly for Liverpool.
The Reds earned a 2-2 draw against Marco Silva's side in the Premier League on Saturday lunchtime, but they could have come away with nothing after a spirited performance from the Whites, particularly Aleksandar Mitrovic.
Goals from Darwin Nunez and Mohamed Salah were enough to get Klopp's side out of jail on this occasion, but according to the ex-Tottenham midfielder, the head coaxh must take some responsibility for how badly the afternoon went.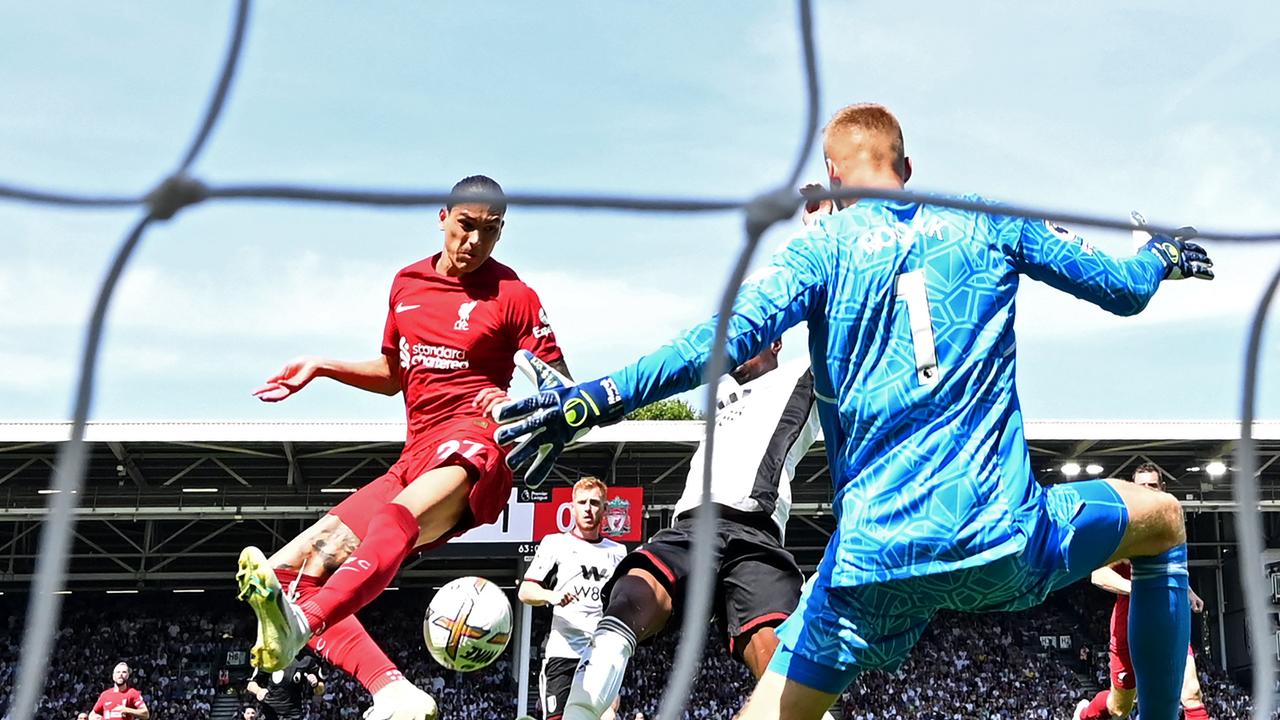 Speaking on talkSPORT's new Gameday Phone-In, O'Hara said: "It was a poor result for Liverpool, you do not draw against Fulham in the first game of the season if you have title aspirations.
"Nunez had to start, for me, it's very disappointing from Jurgen Klopp on that decision.
"Nunez came off the bench and caused havoc. If he starts the game, Liverpool probably win that game comfortably.
"Fulham were excellent, they went after Liverpool. Liverpool didn't turn up, in my opinion, I thought they were shocking in the first-half and didn't really get going. When Nunez came on they changed a little bit."
O'Hara added: "For me, Liverpool have lost Sadio Mane and I don't think they've replaced him yet.
"I don't think Luis Diaz is going to get the same numbers that Mane got and that might be a mistake. I really do think that's going to be a mistake from Liverpool."
O'Hara also sent a message to Klopp about the need to sign a midfielder following an injury picked up to Thiago at Craven Cottage.
He said: "After the Thiago injury, Liverpool's midfield ended up being Jordan Henderson, James Milner and Harvey Elliott – come on, get your chequebook out!
"You've got to sign a midfielder because if Thiago picks up more injuries, they're struggling!"
Klopp, on the other hand, disagreed and hinted after the game that Liverpool would not overreact and enter the transfer market to address their midfield injury issues.
"We'll see," he said. A transfer must make sense both now and in the future.
"We still have enough midfielders with eight midfielders." We don't lack midfielders; rather, some of them are injured.
"And I know that some people in the football industry are getting nervous right now." No, we are not. But this is not a good situation; I despise it.
"We'll see how we react to that – definitely not panicking."