After four outstanding years with Tottenham, Modric was in the process of leaving the club in 2012, and Ferdinand had the idea that he might entice the Croatian to join Manchester United to play with his former teammate Michael Carrick from their time together at Spurs.
If United had made the signing, it would have been a fantastic addition to the team, but the club had other ideas.
And Modric moved on to Real Madrid, where he has been a part of the team for over 450 games and has won three La Liga championships as well as five Champions Leagues.
However, everything may have turned out differently if Ferdinand had been successful in convincing Manchester United to recruit the Croat.
"I spoke to him before he moved to Real Madrid, because that's what I used to do, I was the player agent, I was agent Rio before I retired," Ferdinand said on his FIVE YouTube program. "I was the player agent, I was agent Rio before I retired."
"Whenever there was a player who was free or who was about to become available, I always fancied that I could find a way to acquire them.
Even Thiago Alcantara is currently playing for Liverpool. I had a conversation with him before he left Barcelona to join Bayern Munich, and although that move almost materialized, we decided to go in a different direction and sign [Marouane] Fellaini instead.
"However, I recall having a conversation with Modric, and I asked him, 'Are you going [Tottenham]?' And he said, "Yeah, I suppose I'm going to go," even though he didn't know where he was going at the moment.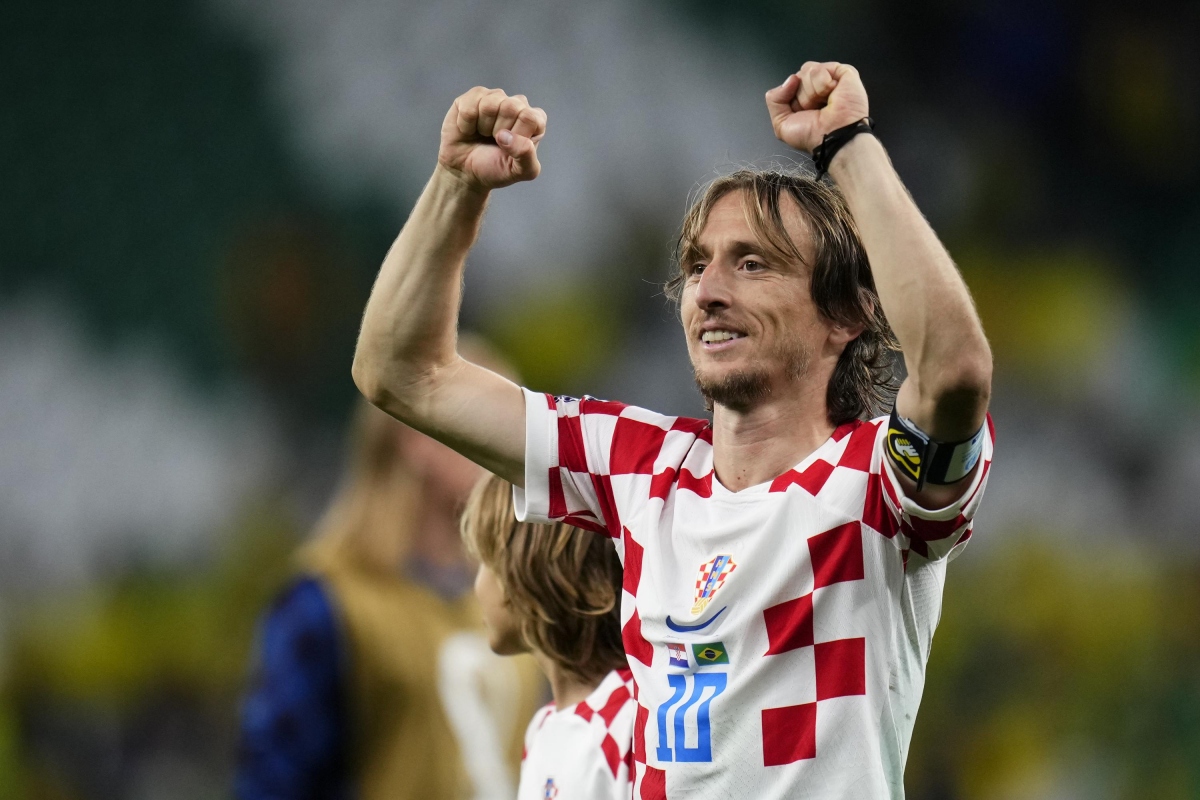 "Listen, you have got to come to United, guy," I told him. "It's a great place to work." 'Yeah, listen, I want to be the first Croatian to play for Man United,' he remarked at that point. I really want to be that person; is it possible for us to make that happen?
"But it didn't happen. I had a conversation with David Gill, and at the time, the manager, Sir Alex, had already reached an agreement with Shinji Kagawa. I'm quite sure that was the year; at the very least, I'm very sure that was the year.
"Or they already had a deal in the works with another player when they made that trade, and after that, Modric moved to Madrid, and the rest, as they say, is history.
"But I never in a million years imagined that he would continue on to achieve what he's done. What a talented performer!
After a disappointing performance in the World Cup semi-final loss to Argentina, Modric is now faced with the decision of whether or not to retire from playing football for his country.
Zlatko Dalic, the manager of Croatia's national team, stated that Luka Modric would make the decision regarding his retirement from international competition "on his own." However, Dalic also stated that "surely the whole world would miss him if he retired from the national team," adding that he hoped Modric would not make that decision.
According to Dalic, "Luka Modric shown that he is not just a brilliant footballer, but he is also a wonderful professional and a great sportsman."